There's always going to be the question of which model is right for me. We will tell everyone our boats are all built to the exact same standard, the only difference you'll find is size and a standard features between models. In the end it's going to boil down to very precise options you want and need for your boating style.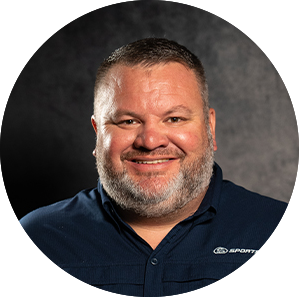 Bryan Greenwood
Regional Sales Manager - Northeast, Mid-Atlantic, Mid-West
One of the perks of my job is that I get to attend a lot of boat shows and dealer events throughout the year. This gives me the opportunity to meet and speak with many current and prospective customers. These events are even more exciting when we are introducing a new model for the first time to a market. I had the opportunity recently to attend the Annapolis Powerboat Show for the debut of the new Open 252. It is exciting to walk customers through these new models and hear their feedback. Our product and engineering teams work really hard to bring the latest in design and technology anytime we introduce a new model. A lot of the time ideas are incorporated that we gather through customer feedback at events all over the country. The new Open 252 had a strong debut in Annapolis and I encourage all of you to look at this new model at a dealer or show near you.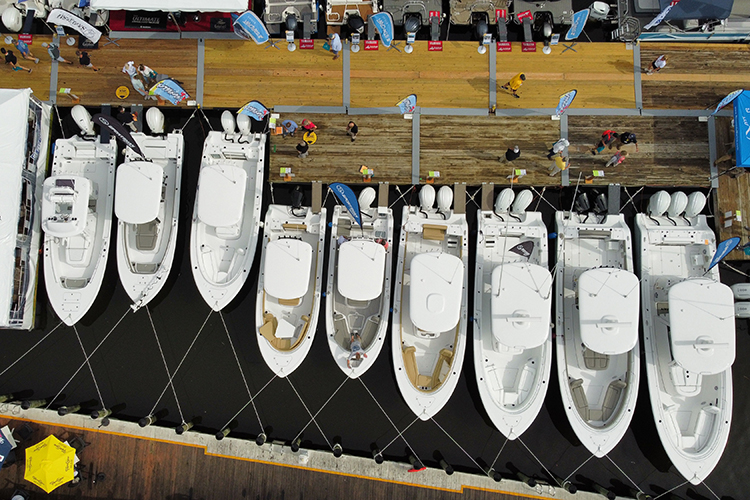 One of the questions I get asked most often when speaking with a prospective customer at a show is the difference between models. Deciding between 2 or more of our models is a common occurrence that a lot of buyer's face. The great thing is that you really can't go wrong with any of our models. They all feature the same proven construction and warranty backing that Sportsman is noted for. We use the same hardware, vinyl, and use the same industry partners throughout our lineup. Still, it pays to learn of the differences between models so you can purchase the boat that works best for you and your family's needs.
With the new 252 the natural comparison is with the next largest model in the lineup, the Open 262. With similar layouts and hull design it can be confusing to identify the differences between these two. If you don't have a proper walkthrough or spend time on our website it may seem like there is a large price difference between boats with only a 15 inch difference in length. Once you really dig into each model though you will start to see the differences in standard equipment and other components.
At first glance the most glaring difference is the standard dual side doors on the 262 that are not featured on the 252. Just one of many differences between these two models that I will highlight. Starting at the bow of the Open 262 you will notice the standard windlass and anchor wash-down. As you move to the console you will notice items such as the porcelain head being standard as well as the upgraded Garmin Fusion RA770 stereo system and upgraded dual premium seats. This standard stereo on the 262 gives you upgraded signature series speakers along with other upgraded components such as amplifiers and subwoofers. Upgraded fishing features on the 262 include a full tackle center on the aft of the leaning post and a second 30-gallon pressurized livewell. The foot larger 262 also allows for higher horsepower limits increasing from the max 350 HP on the 252 to a whopping 450 HP on the 262 that goes along with a 25% increase in fuel capacity. Both boats come standard with Seakeeper Ride and the legendary Sportsman hull design.
Open 262 vs. Open 252 Bow Layout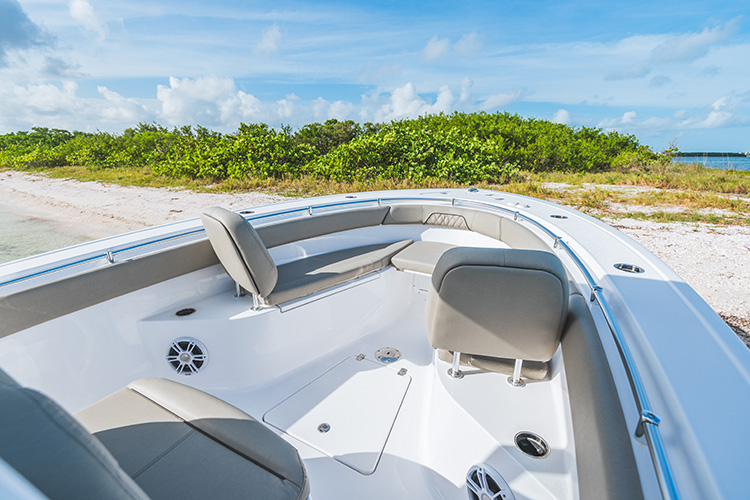 Larger bow backrests on the Open 262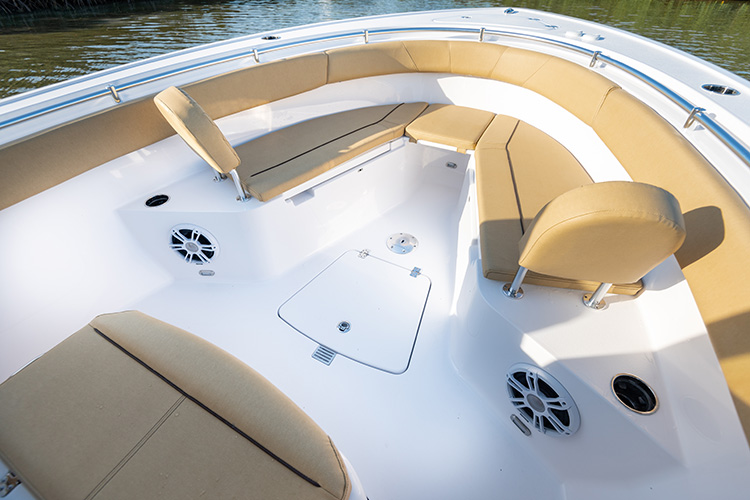 In-floor macerate fishbox standard on Open 252
Open 262 vs. Open 252 Leaning Post Seating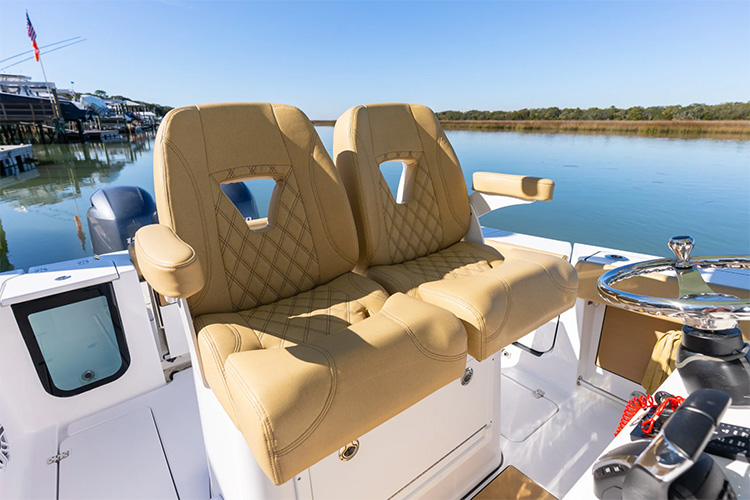 Open 262 has a fiberglass leaning post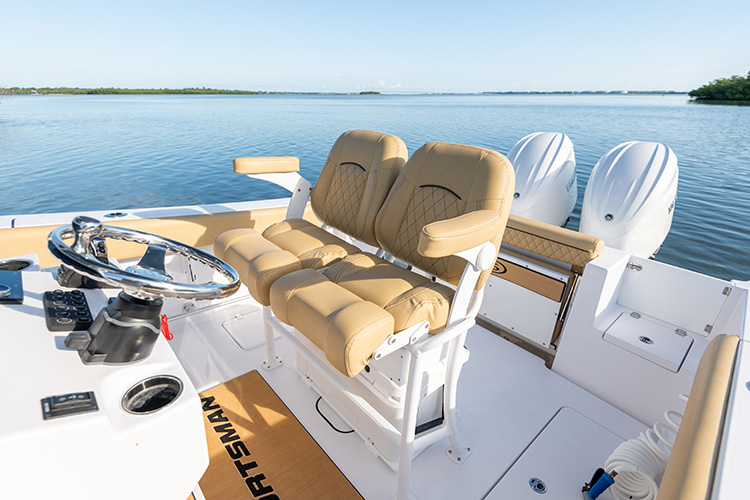 Open 252 has a aluminum frame leaning post
Open 262 vs. Open 252 Leaning Post Storage
Open 262 - full tackle center & optional Seakeeper 1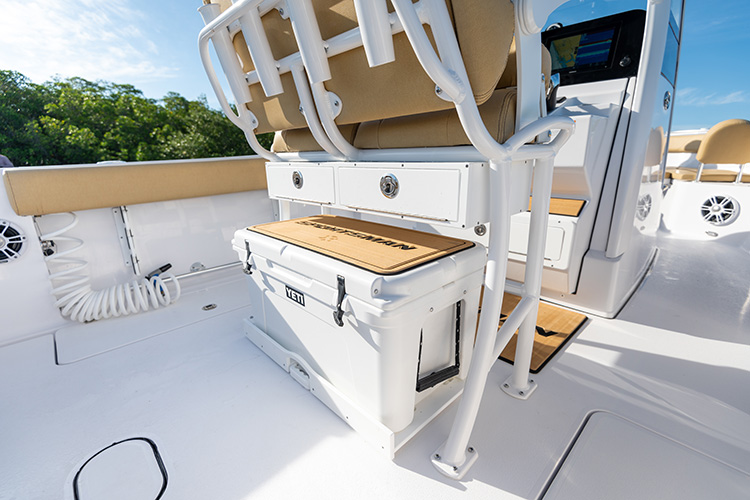 Open 252 - optional tackle storage and optional Yeti cooler
Open 262 vs. Open 252 Rear Deck Layout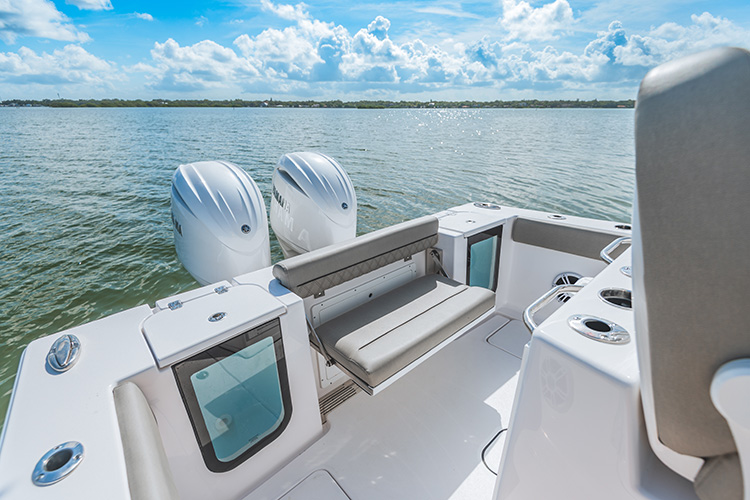 Open 262 features dual aquarium livewells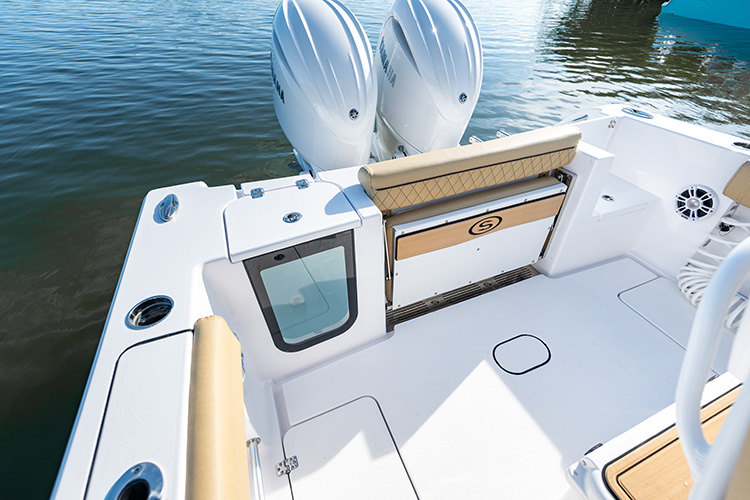 Open 252 only features one aquarium livewell
As you can see there are many differences in models only a foot apart in length. If you ever find yourself stuck on deciding between models don't hesitate to reach out to your local dealer for help deciding. Our website is also a valuable resource for any questions you may have. The "compare" section is especially helpful in narrowing it down between up to 3 different models. If either of these fail to help you decide don't hesitate to attend a local boat show and we would be happy to walk you through any of our models.
See you on the dock!