Job Opportunities
Now hiring the future
Sportsman Boats is a premier boat builder in the Summerville, SC area with an exciting future and incredible opportunity for growth. Founded in 2011, we have quickly built a name for manufacturing some of the best and full-featured family friendly center console boats on the market. Employee well-being and company culture are integral part of who we are and we are looking for individuals to join our rapidly-growing team that like to be challenged and love to work in a nurturing fast-paced and goal-oriented environment. We offer competitive compensation, a full array of benefits and an opportunity to work amongst the best in the industry, apply now to find out if Sportsman Boats is a right fit for you!
About The Area
Summerville, Charleston, SC and Surrounding Areas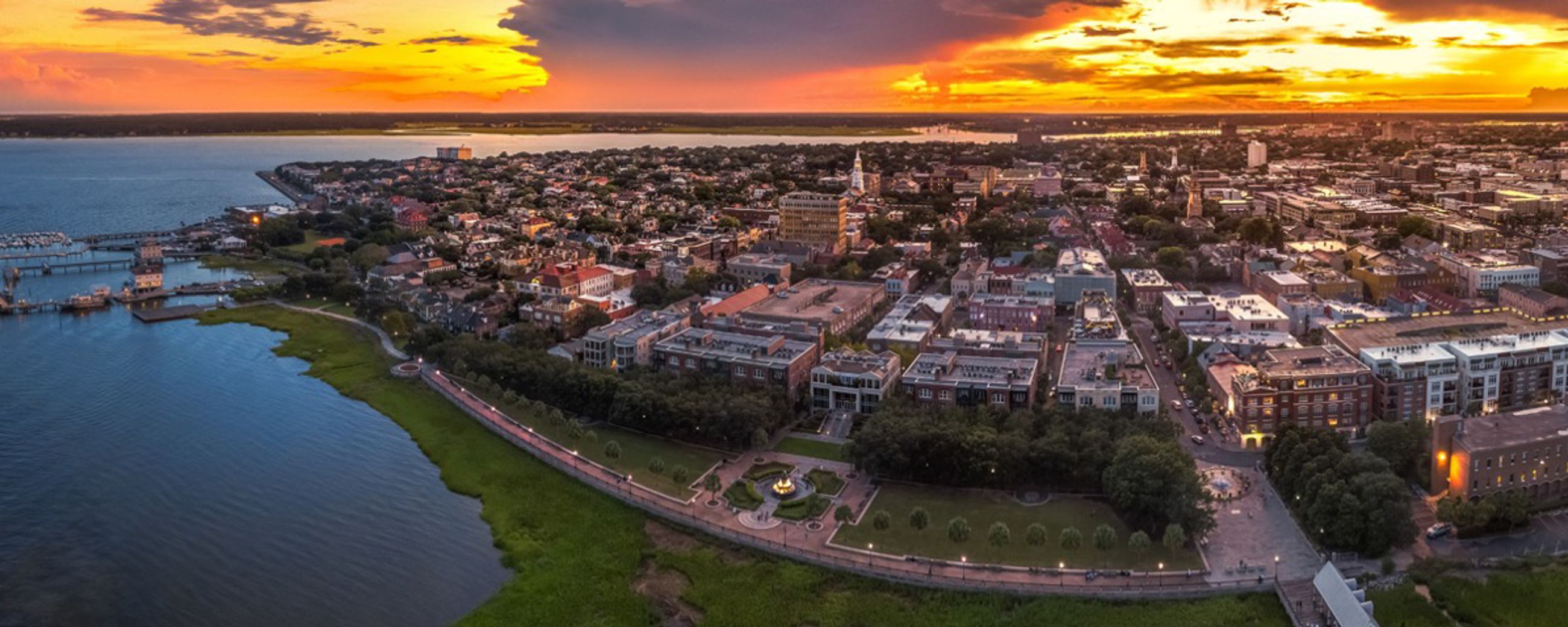 Sportsman Boats is located in the Lowcountry of South Carolina and the heart of the south. Charleston is one of America's oldest cities and has drawn visitors and new residents for hundreds of years with its six beaches, world class dining and friendly community.
Voted one of the top friendliest towns in America to move to, Charleston welcomes newcomers and offers a diverse population. Here we enjoy life at a slower pace by: watching the boats go in and out at Shem Creek over a spicy bowl of shrimp and grits; walking through the famous market downtown to shop for local art and fresh produce; and by laying on the beach and watching cruise ships sail in and out of port. The Lowcountry stays sunny and warm nearly year-round, which makes our parks, nature trails, fishing and crabbing spots enjoyable no matter the season.
Summerville, South Carolina is located just 24 miles from Charleston and was settled to help the population of Charleston escape the heat and bugs of the 1800's summers. The area was such a hit with villagers, they stayed and now the beautiful city is cherished by a population of over 46,000. Famous for the annual Flowertown Festival, Summerville is lush with parks and sprawling neighborhoods. The newest village in the Summerville area is Nexton which boasts beautiful homes, walking paths to nature trails, grocery stores, restaurants and more.
Come down and visit our historical waterfront city and see for yourself why the Lowcountry is continuously voted the top area to move to and enjoy.
Areas of Interest
From the beach to historic monuments, Charleston has so much to offer
Whether you prefer to live in the middle of the action, spend a fun day with the family at the beach, or rest and relax in your time away from work, the lowcountry offers a myriad of options that fit every lifestyle.
Summerville / Ladson / Goose Creek
Rent here is reasonable, but buying may start to get a little pricey. These areas are established but are actively growing and many new developments are popping up. Great school districts for families and more housing options than you will find in rural areas at more affordable prices than downtown or Mount Pleasant. Plenty to do with convenient restaurants and community events to keep the kids entertained. Also only 45 minutes to an hour from the local beaches!
Highlights
Suburbs
Family
Convenience
Things To Do
Colonial Dorchester Historic Site
Azalea Park
Legend Oaks / Wescott / Pine Forest Golf Club
Third Thursday Summerville
The Summerville Farmer's Market
Places to Eat/Drink
The Icehouse
Montreaux
Oscars
Knightsville / Lincolnville / Ridgeville / Sangaree
Many options to purchase at the best price point near Charleston. Build your dream with some privacy and room to spread out. Larger lots, fewer people, less traffic and all within 15 minutes of the plant.
Highlights
Home Pricing
Land
Privacy
Park Circle
A personal favorite - while prices are a bit higher than the suburbs of Summerville, Ladson and Goose Creek, they remain lower than Mount Pleasant and Downtown and its central location means you can pop downtown in 10 minutes, the beach in 30 and there are multiple breweries, distilleries and restaurants within walking distance to most of the homes. This neighborhood has character!
Highlights
Energetic
Up-and-Coming
Character
Things To Do
Riverfront Park
Stingray's / Events at the Coliseum
H.L. Hunley Submarine
Quarterman Park
North Charleston Fire Museum
Craft & Canvas
Concert Series at Firefly
Places to Eat/Drink
DIG in the Park
The Junction
Sesame Burgers
Three Sirens
Accent on Wine
Ship's Wheel Cider
Holy City Brewery
Commonhouse Aleworks
Firefly Distillery
Nippitaty Distillery
Downtown / Mount Pleasant
Old Charleston, a must to visit for those who are in town for a short time. Housing (rentals or purchase) is going to be the highest but for that you will have a view, be close to the water and in the middle of all things 'Charleston'. Rainbow Row, carriage rides, the farmer's market and restaurants that put us on the map all within a 10 mile radius.
Highlights
Tourism
Attractions
Hospitality
Things To Do
Carriage Tour
Bulldog Tours (Haunted / Dark Side of Charleston / Historical Walking Tour)
Homes & Gardens Tour
The Gilliard
Charleston outdoor Adventures Kayaking / Paddleboarding / Boat Tours
Charleston Harbor Tours
Magnolia Plantation
Middleton Place
Boone Hall
Palmetto Breeze Catamaran
Shem Creek
Places to Eat/Drink
Hall's Chophouse
The Ordinary
Leon's Oyster Shop
The Darling Oyster Bar
Hank's Seafood
Camellia's
Stars Rooftop
Vendue Inn Rooftop
Republic Garden Lounge
Share House
Bourbon & Bubbles
Miller's All Day
Saltwater Cowboy
Tavern & Table
Beaches
Sullivan's Island
Local, quiet, beautiful homes, Fort Moultrie and a good stretch of places to eat & drink such as Poe's Tavern, Hometeam BBQ, Obstinate Daughter, The Coop and Longboard
Isle of Palms
More established, tourist-friendly, stretch of bars, restaurants, ice cream and beachfront event and concert venue The Windjammer, great for kids with a wash off station at the public park
Folly
A little further out, best washout for surfers, tons of character, dive bars, Taco Boy, Wiki Wiki, Follywood, Dive In, Surf Bar, Rita's and The Tides hotel with a bar on the beach and you pass the historically famous Bowen's Island on the way