Boat show season is in full swing and the Atlantic City Boat Show is one of the best shows to see some of the industry's best new products in the northeast.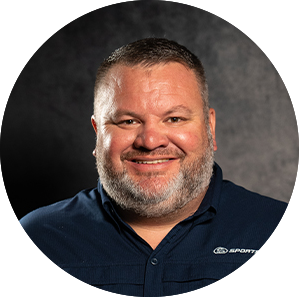 Bryan Greenwood
Regional Sales Manager - Northeast, Mid-Atlantic, Mid-West
Atlantic City is known for entertainment, gambling and for a long time as Las Vegas-East. The first weekend of March though is all about the Atlantic City Boat Show. With a full convention center, anyone interested in what is new in the boating world for 2023 came out and were treated to a great show. Valhalla Boat Sales proudly displayed their Sportsman inventory. They had 7 boats on display, and had quite the crowd all week. We were fortunate to have all 4 models that come standard with Seakeeper Ride on display, and they generated a lot of interest. Every week I find that more customers are getting educated on this revolutionary product and the benefits it provides. For the customers that swung by the booth and didn't know anything about the Ride system, they were very impressed after we gave them a quick lesson.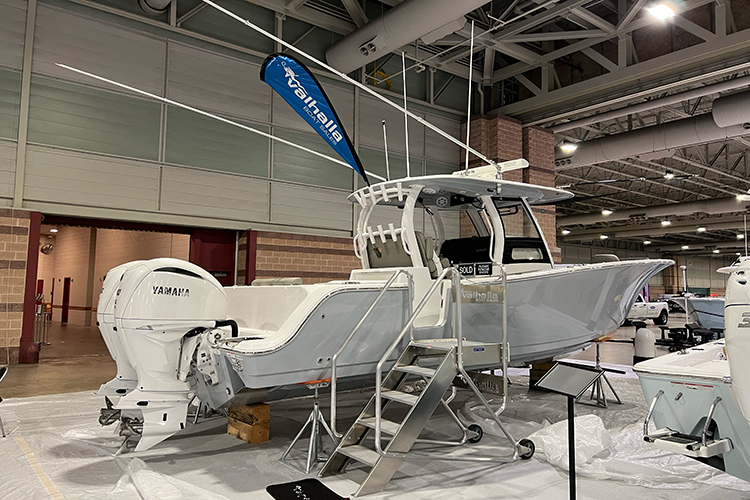 One of the questions we got asked the most, regarding this new technology was whether it creates more drag than conventional trim tabs and secondly, what that potential drag does to fuel burn numbers. This is a common misconception that the system in some way hurts your fuel economy. It is actually the opposite with increased performance being achieved. The Ride mechanisms are moving so fast and don't deploy fully for any amount of time. They are also programed for each hull to maximize performance and they achieve this much better than a captain using standard trim tabs. This results in the boat spending more time at peak performance, which is much more than could ever be achieved with traditional tabs.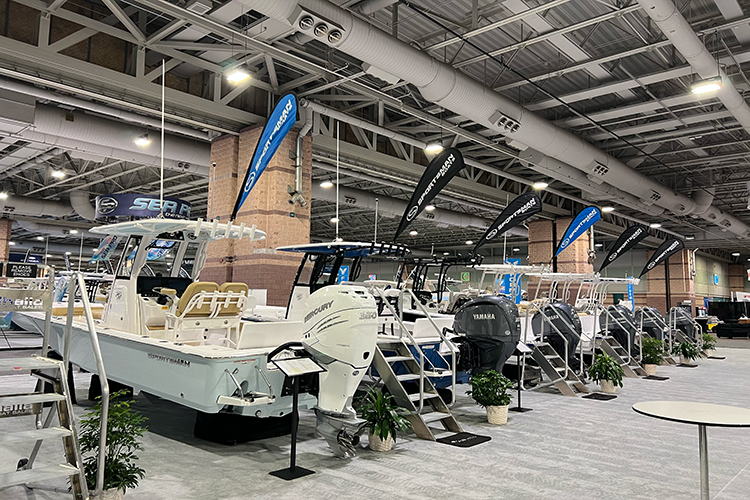 Jim Isaac did a great video in our "Tech Talk" series regarding the performance of the Seakeeper Ride system and it answers these questions flawlessly. We highly recommend giving this a quick view to better understand how the Ride system benefits performance and actually helps boost fuel economy numbers.
It truly is a great product and we encouraged everyone to schedule a demo so they could fully experience Ride. If you are just hearing about Ride for the first time, I would recommend taking a minute to check out our Ride section on this website. It does a very good job explaining the system and the site just recently won an award at the Marine Marketers Association's annual Neptune Awards which recognizes the best marketing campaigns of the past year.
Valhalla Boat Sales will have demo units available for prospective customers heading into Spring. Now that the show has wrapped Valhalla Boat Sales will be moving their show display back to New Gretna and into their brand-new showroom. If you are in the area, I encourage you to check out the new showroom and say hi, to Mike and the guys at Valhalla Boat Sales.
For additional information on Seakeeper Ride we highly recommend checking out our full introduction video to the Ride System. This in-depth dive into Seakeeper Ride will give you all the basic knowledge needed to understand this new system being added standard to several Sportsman models with more to come in the future.