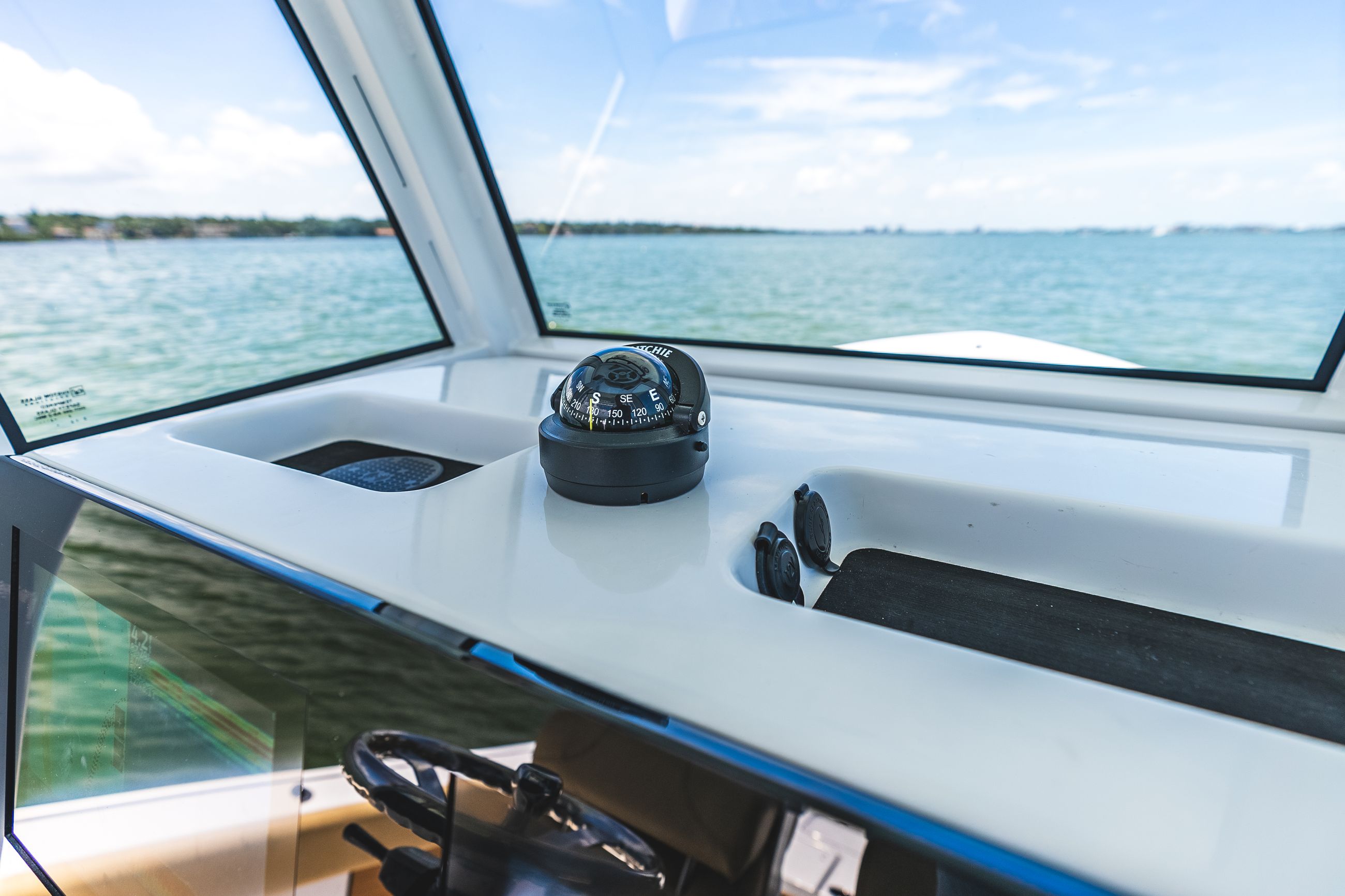 Considered one of the Four Great Inventions, the compass remains the cornerstone of any navigation system despite our advanced digital displays. Regardless of condition, your compass provides real-time heading and when used in combination with your GPS data, it allows you to optimize fuel efficiency & improve safety. When it gets dark, there's a built-in light inside the compass for night use.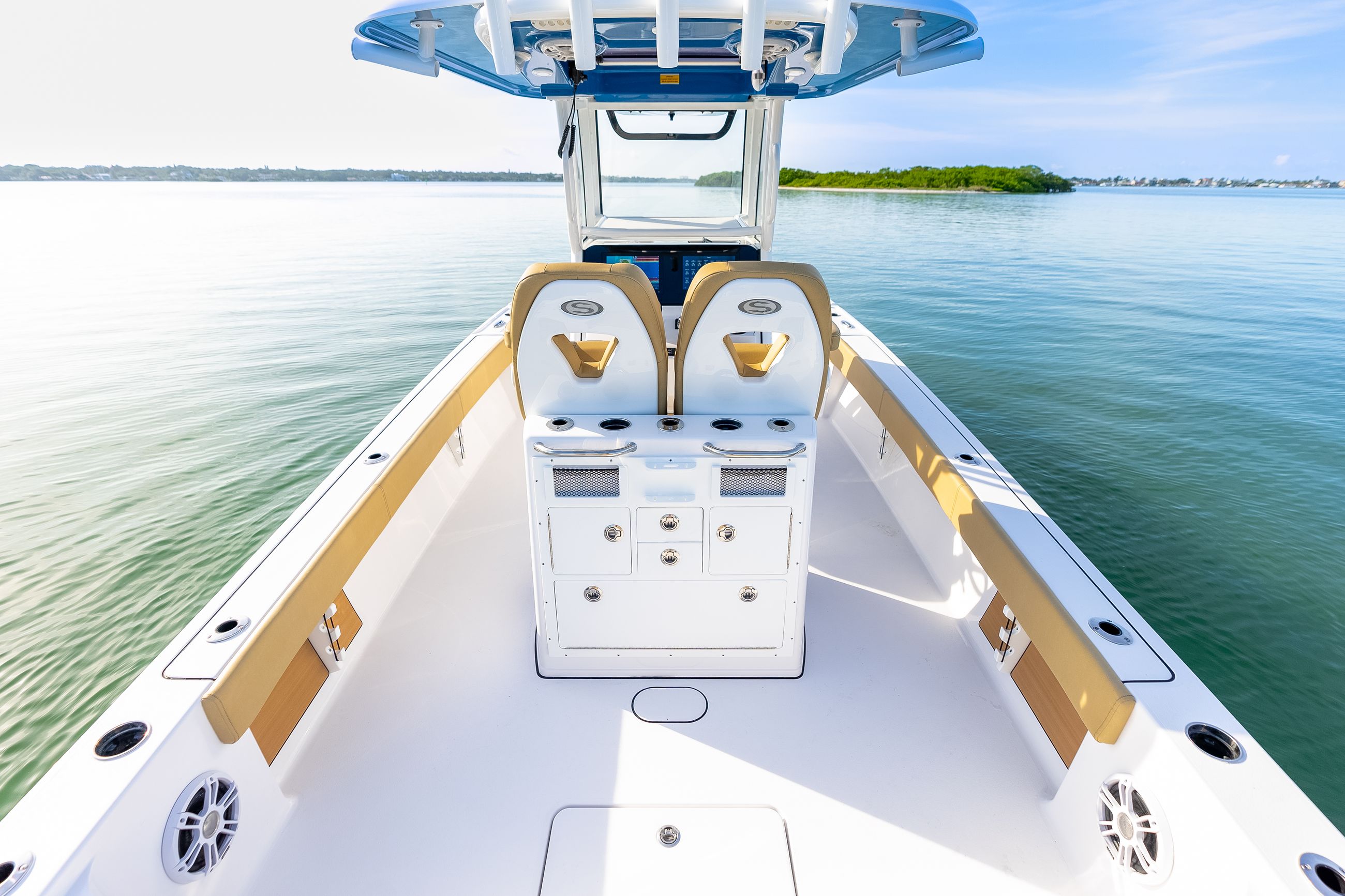 Leaning Post Tackle Center
Under the captain's chairs, you will find your batteries, storage bin and a large tackle center with drawers. For your convenience, the drawers have dividers inside to keep your items organized.