Sportsman Boats wraps up their largest ever Sales Training event in Summerville, SC following a record-breaking year for sales and boat deliveries despite the challenges of the current supply chain market.
The end of 2021 is nearing and that means a few things for everyone Sportsman Boats. We all will soon be celebrating with our families during the holidays, but before all of that, one of our favorite events of the year.
The annual Sportsman Boats Sales Training is an event for dealer sales staff. Designed to be educational and fun. Each year on a December Sunday afternoon everyone participating arrives to Charleston to meet us for our evening event at the Sportsman Manufacturing Facility. This year we had our largest crowd with over 150 attendees. The night begins with a guided plant tour. Everyone is split up into smaller groups and then the guided tour can begin. Each group will visit 7 different stations setup throughout the plant providing a very in-depth plant tour. Each station covers a specific topic ranging from lamination techniques to an overview of our in-house 5-axis router.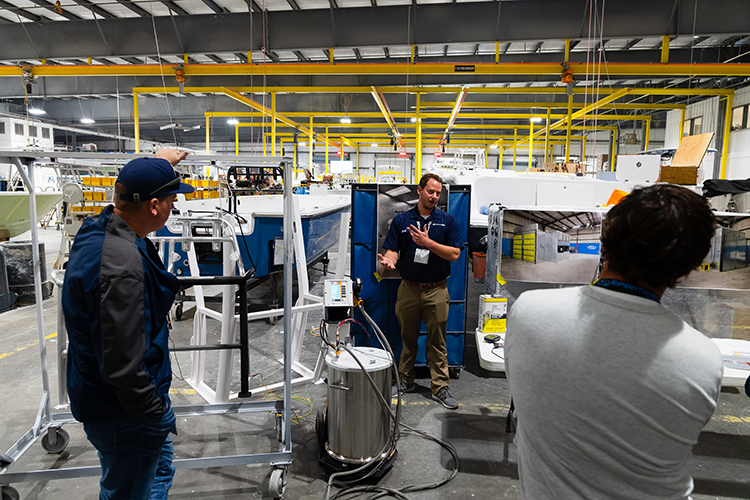 Powder Coating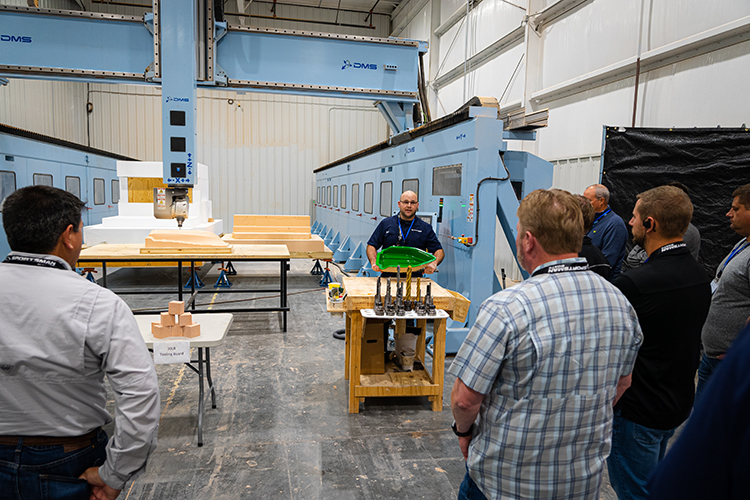 5 Axis Mill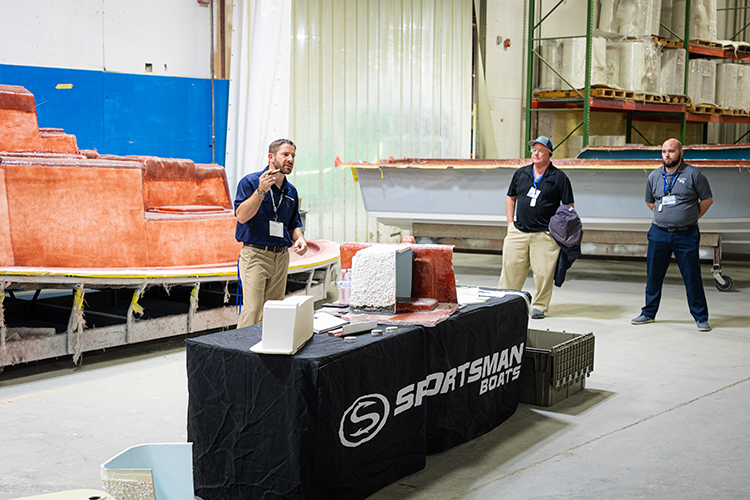 Lamination Schedule
When we wrap up our plant tour, everyone moves outside to enjoy some evening festivities. Walking out the doors, you're greeted by the delicious smells of Mr. Paul Godbout's, Sellsfish Premium Seafood. He's prepared, steamed oysters, lowcountry boil, and all the fixin's. The only thing left to do is to head to the shuckin' table. This year on top of the great food, we had the luxury of enjoying some great music by Charleston native Andrew Beam.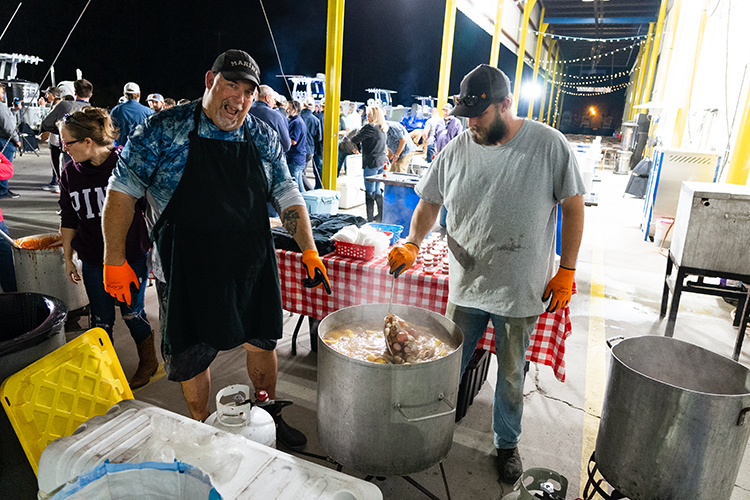 Paul Godbout's Sellsfish Premium Seafood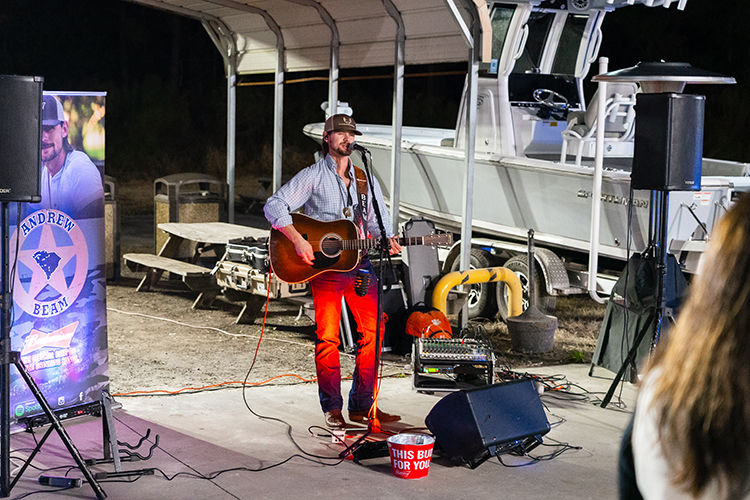 Andrew Beam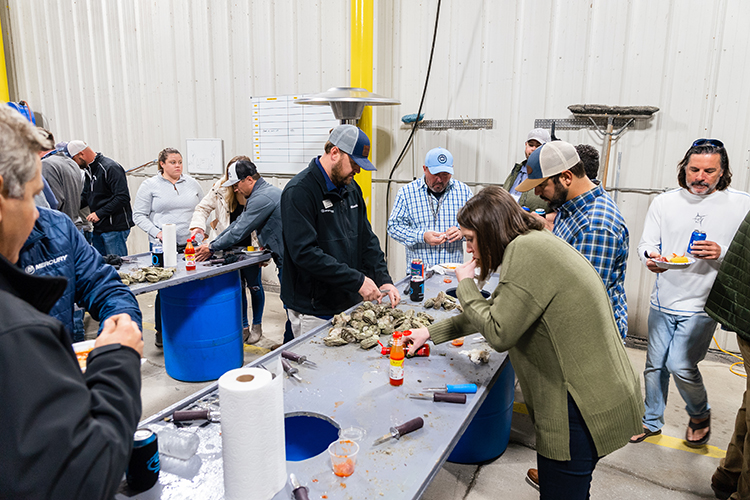 Shuckin' Oysters
The next day begins with an early breakfast. Monday's sales training is an intense classroom-style crash course on everything Sportsman. The attendees go through a rigorous in-depth presentation that covers everything from the history of our company to a detailed look at all of our model's design features. The goal of this sales training is to give our sales staff the knowledge needed to determine which boat is best for the customer.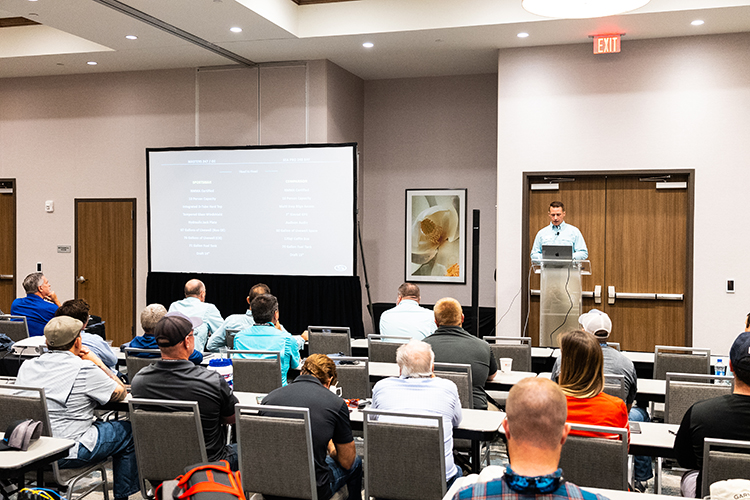 Head to Head with Shaun Reale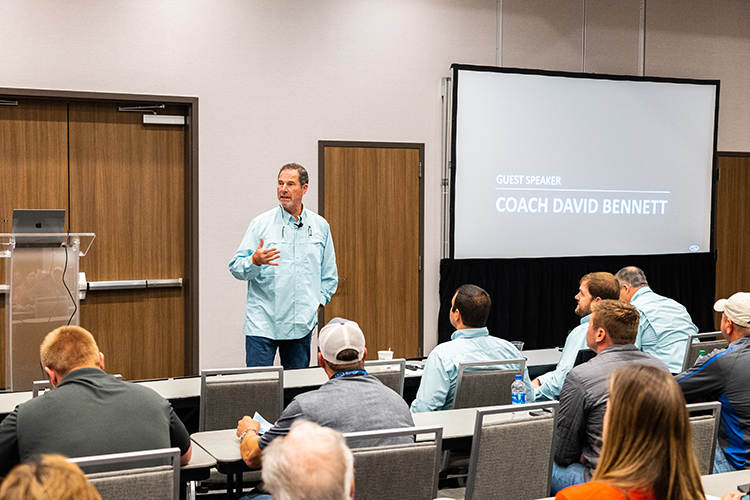 Coach Bennett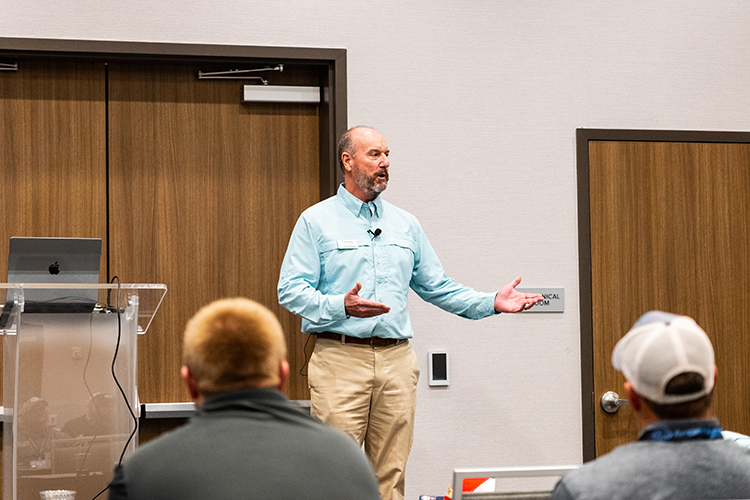 President Tommy Hancock
The training wraps up a little after lunch and awards begin for the Top Sportsman Award for 2021. This year we awarded over $35,000 in giveaways and cash prizes for the top 10 winners. We want to thank everyone involved in making this event possible and for all of those that attended.