Sportsman Boats proudly announces this year's top dealers for sales, service and CSI.
Summerville, SC: Each year Sportsman Boats celebrates the top selling dealers across the dealer network. The awards are broken down into three categories, Top 10 dealers, top 5 dealers and highest market share. Sportsman Boats is proud to release the following Model Year 2022 results.
---
Top Ten Elite Dealers
The Top Ten Elite Dealers are awarded based on the dealership's total wholesale capital contribution.
"Our goal at Sportsman is as Tommy always says, "To be World Class." So to honor that we have partnered with world class dealers all throughout the country to provide our customers with exactly what they deserve. A world class dealer network that elevates their experience before the sale and most importantly, after the sale." -Richie Rodgers, Director of Sales
In alphabetical order:
Boat and Motor Superstore-Palm Harbor, FL

Visit the Boat and Motor Superstore Website
Erickson Marine-Sarasota, FL

Visit the Erickson Marine Website
LMC Marine-Houston, TX

Sundance Marine-Pompano Beach, FL

Visit the Sundance Marine Website
Whitewater Marine-Sayville, NY

Visit the Whitewater Marine Website
---
Top Five Elite Dealers
In alphabetical order:
Backwater 2 Bluewater - Jacksonville, FL

Visit the Backwater 2 Bluewater Website
Hanckel Marine - Charleston, SC

Visit the Hanckel Marine Website
Riverside Marine-Essex, MD

Visit the Riverside Marine Website
Thunder Marine-St. Petersburg, FL

Visit the Thunder Marine Website
---
#1 Overall Dealer
The Boat House - SW Florida

Visit the The Boat House Website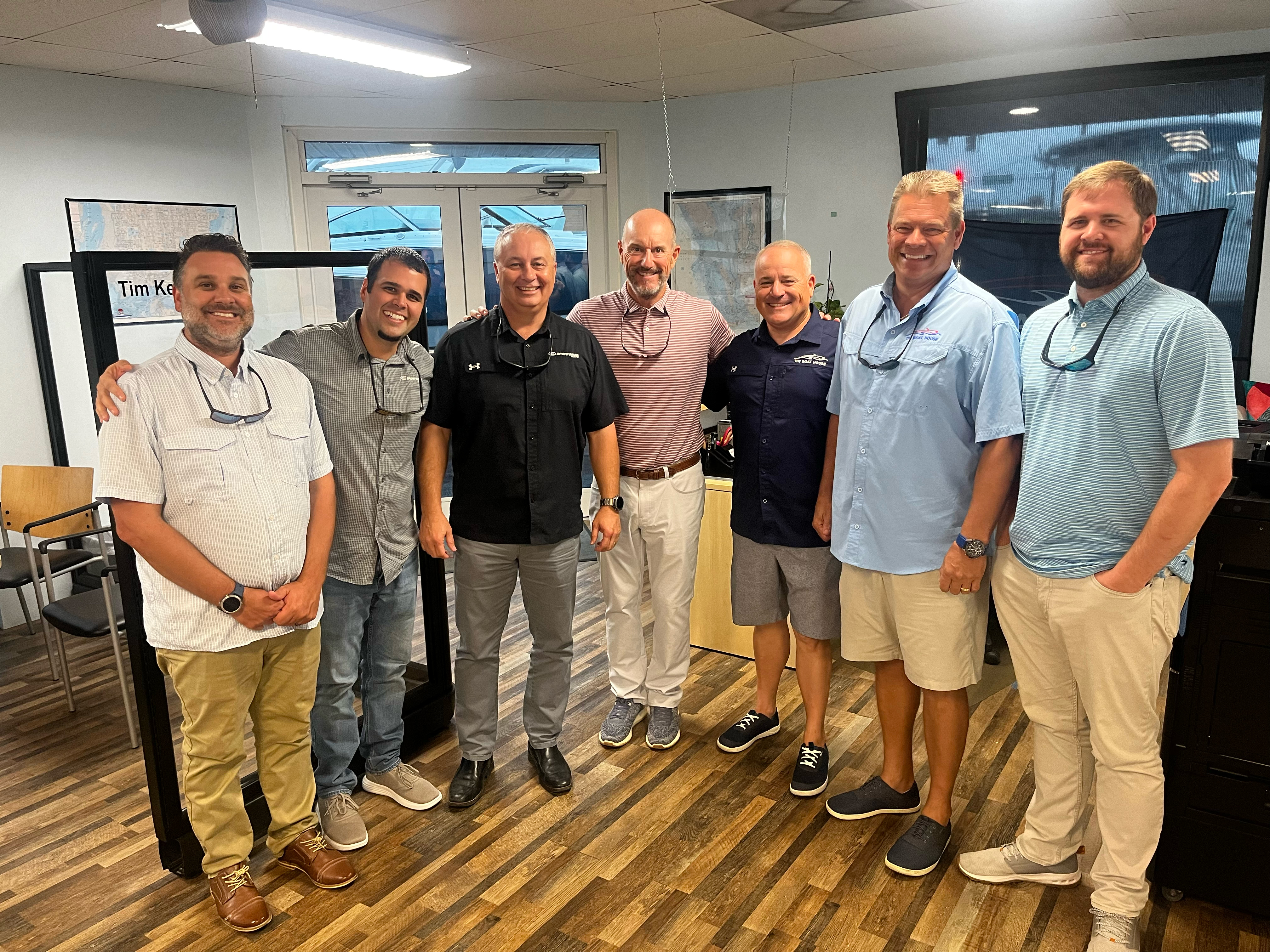 About The Boat House
"One of our defining factors of The Boat House that sets us apart from other dealerships is our passion for the water and the need to share that passion with our customers. Whether it's tarpon fishing in the Gulf of Mexico, an early morning slalom run, surfing your favorite inland lake or enjoying a weekend cruising with friends and family, being a boater is living a passion and owning a dream. Boating creates time away from daily activities and brings families together. It's lifestyle and the chance to experience and create endless memories.
For us, boating is a way of life that we embrace and share with our customers. Our passion is enriching your experience on the water. With multiple locations in Wisconsin, Illinois, and Florida, our goal is to deliver the best boating experience to our customers. We take immense pride delivering people's passions by offering superior brands, top quality service and first rate crew. We are boaters and we understand your passion to be on the water.
So stop by and see what we have to offer! Whether you're looking for a new boat, accessories or parts, We've been servicing our local boating communities for over 30 years and we would be happy to share our knowledge and give you the information to make informed choices."
"The Boat House has been one of our top dealers for years. From their sales to their service they know how to make their customers happy. We are proud to partner with such an elite team year after year, and love what they're doing for the Sportsman brand." -Richie Rodgers, Director of Sales
---
Market Share Achievements
Market Share Achievements are awarded to dealers that have attained the number one position in their prescribed area. This number is calculated based on registered units and accounts for the Center Console & Bay Boat market from 20-35ft.
"Our dealers are vital to our oganization. They're the first line of communication with our customers. Knowing they're going to provide world-class customer service is why they're a Sportsman dealer. We rely on them to help us maintain marketshare in this very competitive market." -Shaun Reale, Sportsman Regional Sales Manager - Gulf Coast
25% - Hughes Marine – Danville, VA
Visit the Hughes Marine Website
24% - Spicer Marine Basin – Clayton, NY
Visit the Spicer Marine Basin Website
21% - Hanckel Marine – Charleston, SC
Visit the Hanckel Marine Website
19% - Fish & Ski Marine Sanger – Sanger, TX
Visit the Fish & Ski Marine Sanger Website
18% - Action Marine – Dothan, AL
Visit the Action Marine Website
14% - Backwater 2 Bluewater – Jacksonville, FL
Visit the Backwater 2 Bluewater Website
11% - Manteo Marine – Manteo, NC
Visit the Manteo Marine Website