The key to keeping any new boat or vehicle in tip top shape is to make sure to keep it maintained. These can be basic things like cleaning all the way up to the more serious of matters which is keeping a regular maintenance schedule for your motor.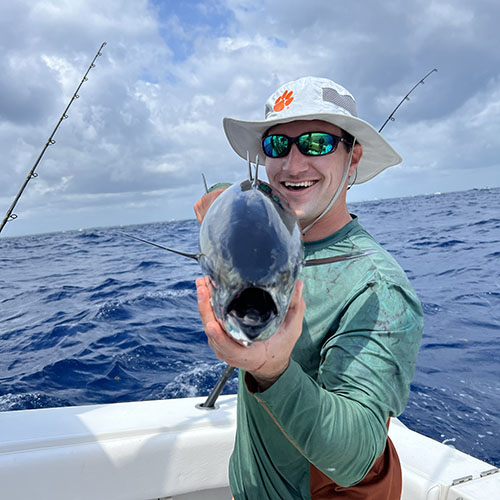 Chase Schelble
Technical Sales Representative
Now that you've gotten a chance to spend some time on the water and enjoy your new Sportsman boat, it's time to start thinking about maintenance. Time always seems to go by quicker than we'd like on the water, and unlike a car, your indicator for maintenance is hours. Each of our motor offerings, Mercury and Yamaha, have hour meters that are accessible through your MFD (Garmin Screen) as well as your corresponding vessel gauge if equipped, such as a vessel view or CL5. Paying close attention to your engine's hours is critical for long-term performance.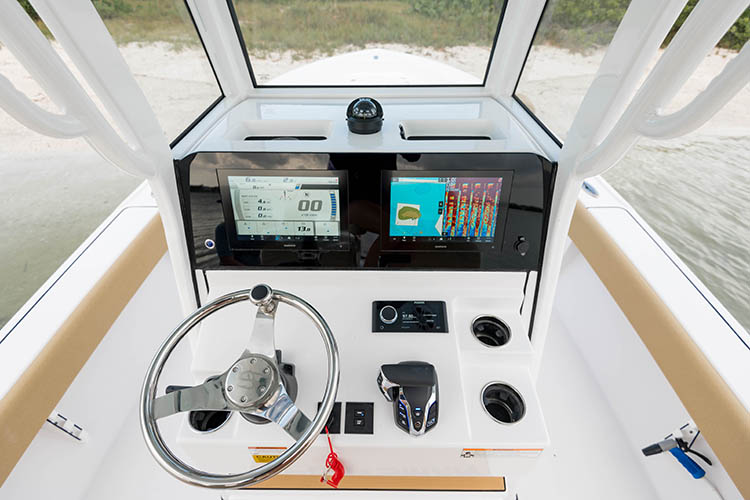 First, let's discuss the 20-hour service. This is the first recommended service for your motor, and even though 20 hours doesn't seem like much, it's very important to have this done as it sets the tone for the life of your motor. At 20 hours, the engine oil and filter and the lower unit gear oil are replaced. Doing this so soon is to allow the small metal shavings from the engine block and lower unit gears that accumulate from the break-in to be removed from the motor to prevent any internal damage. Once completed, you can move to a regular 100-hour service schedule or once a year, depending upon use.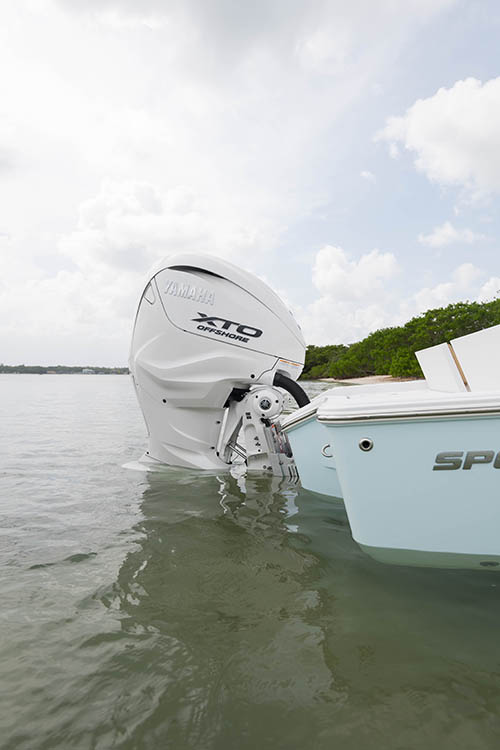 Moving into the 100-hour series of services, we start to dive a bit deeper, the engine oil, filter, and lower unit gear oil are still replaced, but a few other items need to be addressed. The first is the fuel filter. Not to be confused with the fuel water separator we will discuss later; this is an internal filter on your engine under the cowling. Having clean fuel is critical to keep your engine running smoothly. Next, the spark plugs will need to be inspected and/or replaced based on their condition. Lastly, this is a good time to replace the external fuel water separator located in the bilge and your impeller, commonly referred to as the water pump.
As you move past, 100 hours more items will need to be addressed, as stated in your owner's manual, but we hope this glimpse into the initial services will give you a better perspective on the importance of them and how they will impact the enjoyment of your boat. Tight lines and happy boating!