In this episode of Tech Talk, Sportsman Regional Sales Rep, Aaron is going over some of the best tips for cleaning your non-skid and keeping it clean. These tips will not only polish up a dirty deck but keep dirt and grime from sticking on your next trips out.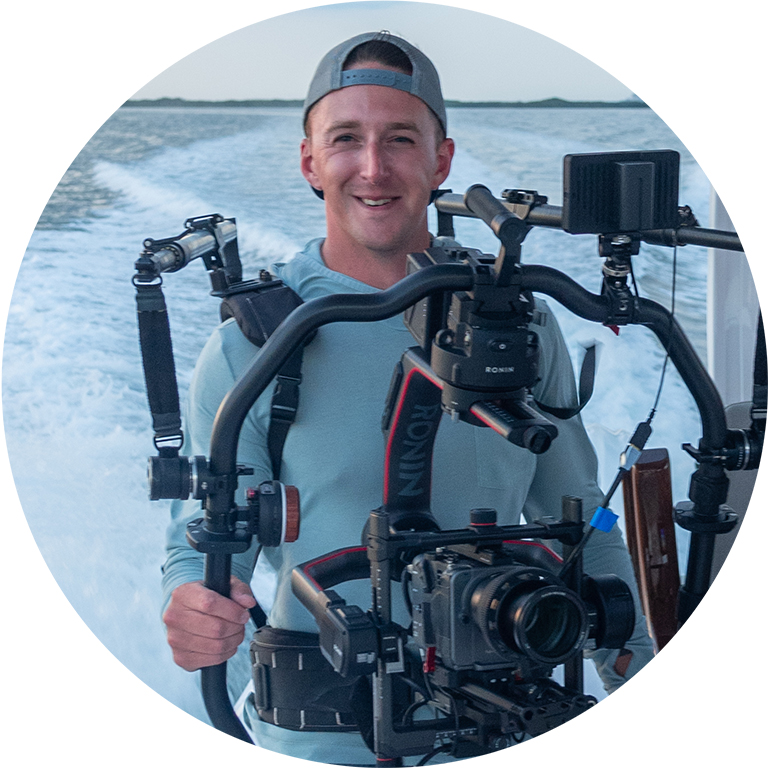 Michael Cheser
Video Producer / Content Creator
Keeping your boat's non-skid surfaces clean and well-maintained is essential for both safety and aesthetics. In this Tech Talk, we will provide you with step-by-step instructions on how to effectively clean non-skid surfaces, ensuring they remain dirt-free and safe. We will also introduce some recommended products that can simplify the cleaning process. Let's dive in!
Step 1: Initial Hose Down To begin, hose down the non-skid surfaces to remove loose dirt and debris. By doing this, you can eliminate a significant portion of the dirt without the need for any cleaning products. In our demonstration on the Open 282, we sprayed water over the deck, aiming to dislodge as much dirt as possible.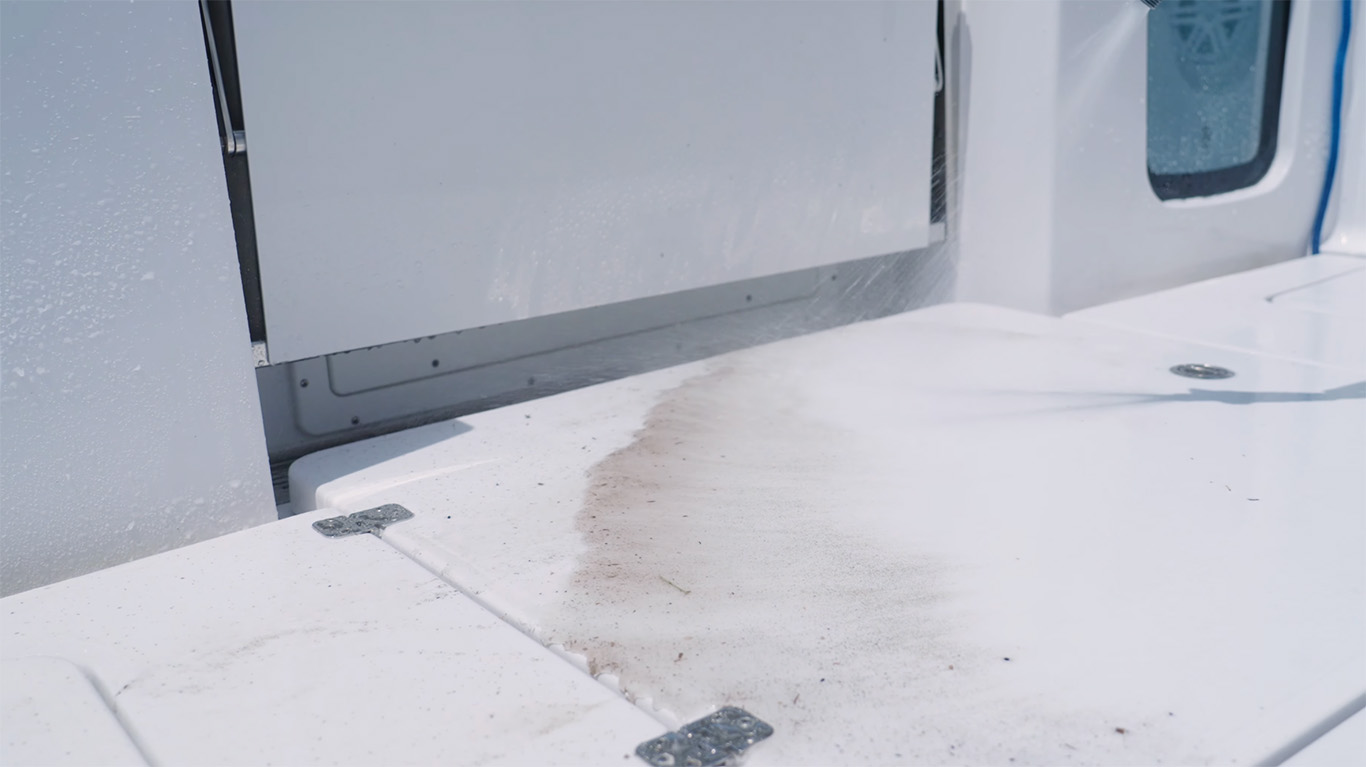 Step 2: Choosing the Right Cleaner For deep cleaning and effective removal of dirt and grime from non-skid surfaces, it is recommended to use a specialized non-skid cleaner. While some boat owners prefer using regular wash and wax soap, non-skid cleaners are specifically formulated to penetrate the surface and lift stubborn dirt. These cleaners often come with a convenient cap, allowing for easy application.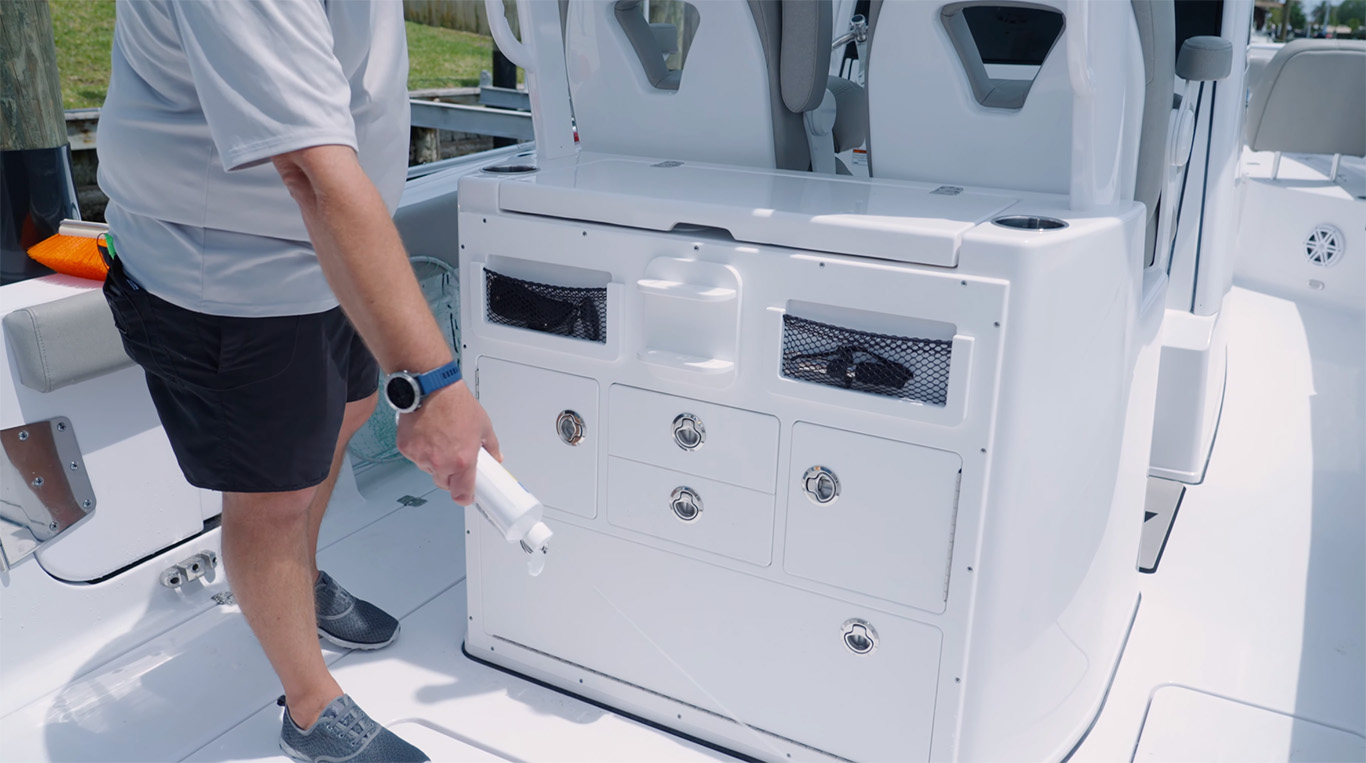 Step 3: Scrubbing the Non-Skid Surface With the non-skid cleaner applied, take a hard bristle brush and begin scrubbing the surface. This will help agitate and remove any remaining dirt that has embedded itself into the non-skid surface. It is advisable to work in sections, ensuring thorough cleaning without missing any spots. Allow the cleaner to sit for two to three minutes after scrubbing to ensure maximum effectiveness.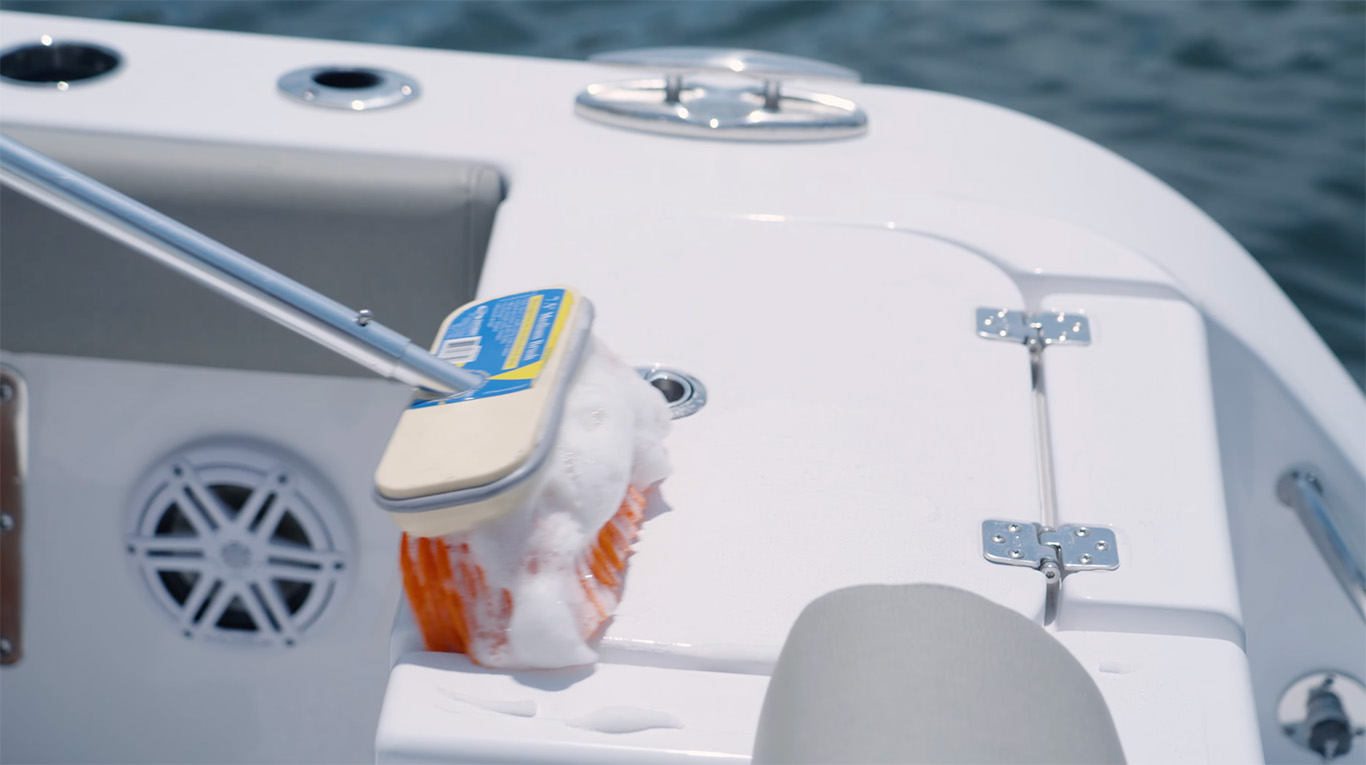 Step 4: Rinsing Off the Cleaner After the cleaner has had sufficient time to work, rinse off the entire non-skid surface with a hose. This step will remove the loosened dirt and any excess cleaning product. Ensure that all areas are thoroughly rinsed to avoid any residue buildup.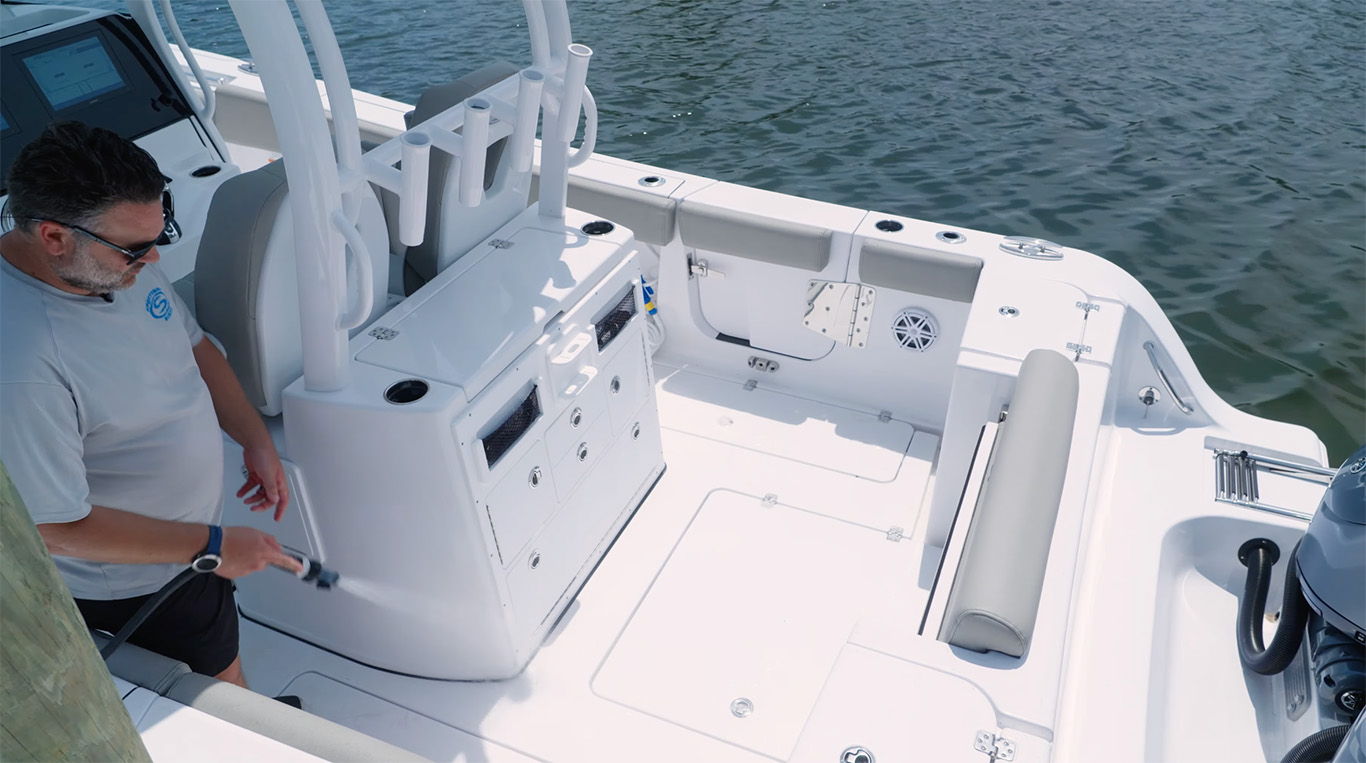 Step 5: Addressing Stubborn Stains For any stubborn stains or areas that the brush couldn't reach effectively, a magic eraser can be employed. Gently rub the magic eraser on the targeted areas to remove any remaining dirt or stains. This step is particularly useful for achieving a thorough clean and enhancing the overall appearance of the non-skid surface.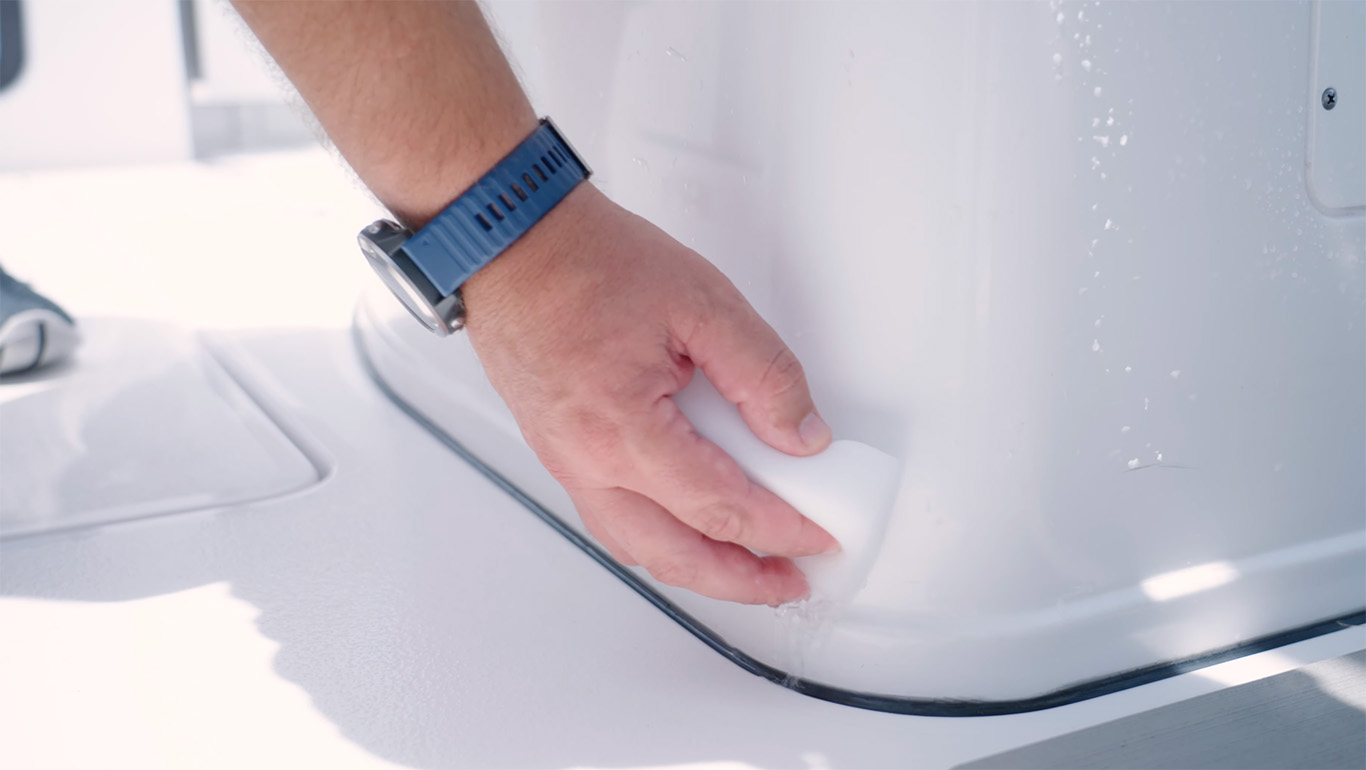 Step 6: Applying Non-Skid Spray Wax To provide long-lasting protection and maintain a clean appearance, applying a non-skid spray wax is highly recommended. Liberally apply the wax over the entire non-skid area, ensuring even coverage. This step helps to create a protective barrier against dirt and makes future cleanings easier. After application, use a medium to hard deck brush to evenly distribute the wax and enhance its effectiveness.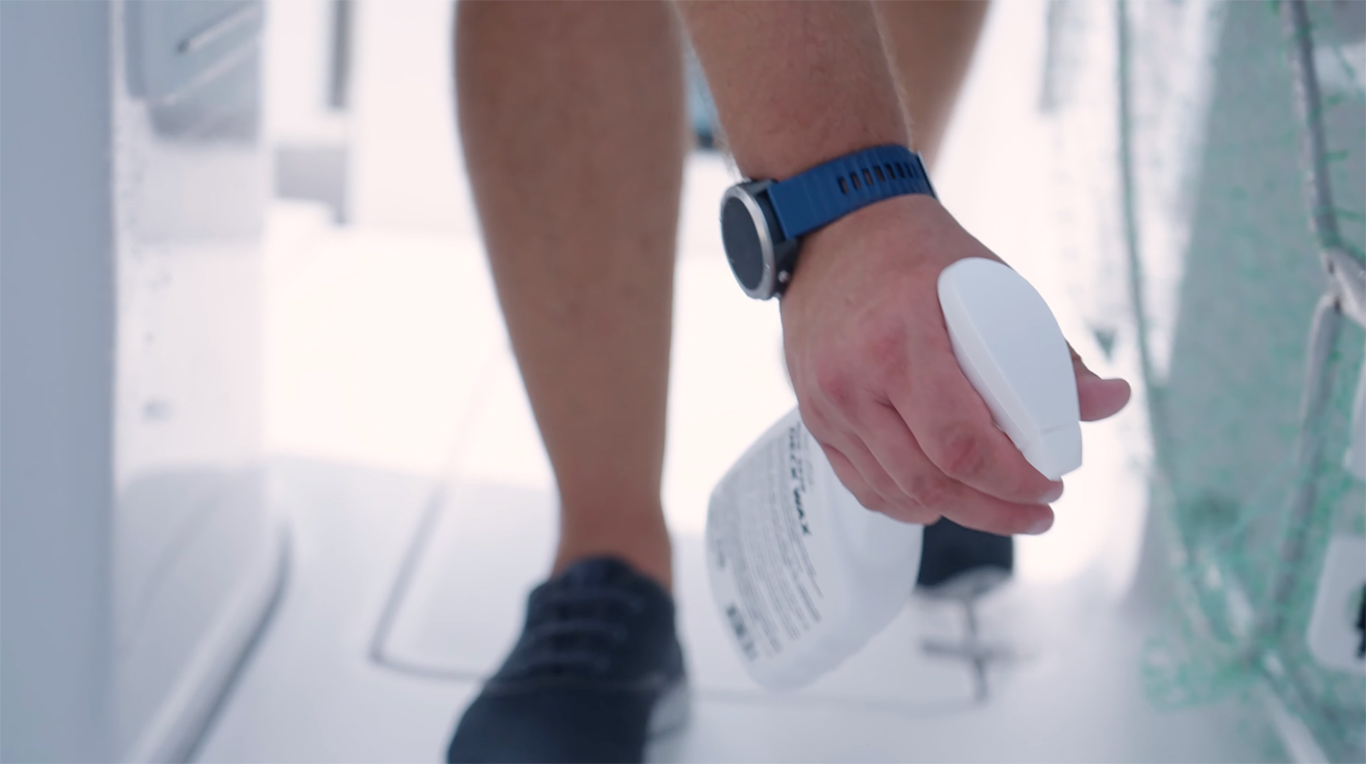 Step 7: Allowing the Surface to Air Dry Once the spray wax is applied and evenly distributed, allow the non-skid surface to air dry. By letting it dry naturally, you ensure the wax can bond with the surface properly, offering long-term protection. Avoid walking on the surface until it is completely dry to prevent any unwanted smudges or marks.
Maintaining clean and well-kept non-skid surfaces on your boat is crucial for safety and appearance. By following the steps outlined in this guide, including using a specialized non-skid cleaner, scrubbing with a hard bristle brush, and applying non-skid spray wax, you can achieve a thorough and long-lasting clean. Remember to always prioritize safety when cleaning your boat and consider using the recommended products for optimal results. If you have any questions or suggestions, please leave them in the comments section below. Thank you for reading and happy boating!