The gulf coast is home to some of the best boating locations in the country with even more fishing opportunities. Boaters in and around the Mobile, Alabama area look forward to this event annually as a great place to see some of the industry's best new product and even get a good deal on a boat of their own.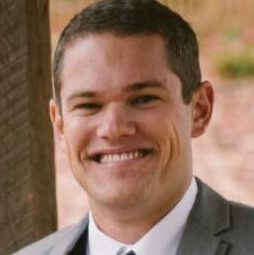 Daniel Robinson
Regional Sales Manager - Gulf Coast
Mobile was the first city in Alabama, founded in 1702, 117 years before Alabama became a state. The Mobile Boat Show which took place the first weekend of March was a major success for Sportsman Boats and their local dealer. Legendary Marine Gulf Shores, our local dealer to Mobile, Alabama had the largest display inside the Mobile Convention Center. We had 8 Sportsman in the eye-popping display featuring all of our boats in various beautiful colors, white carpet, TV's displaying our specifications, and TV dedicated to showcasing the all new Seakeeper Ride system this year.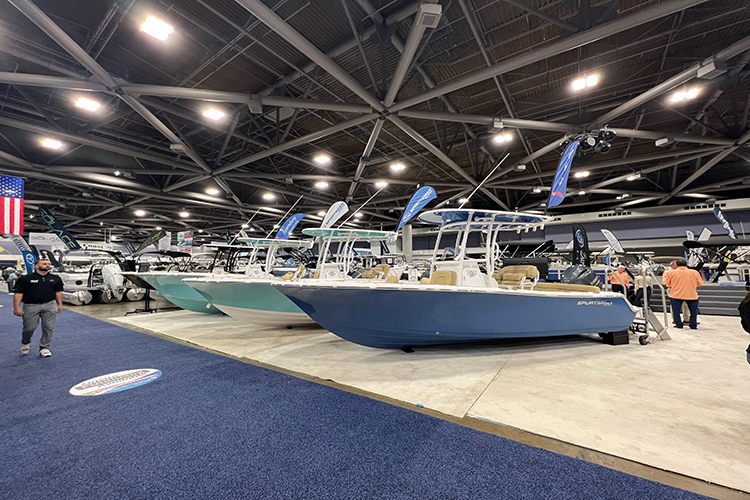 Like most of our boat shows this year we've seen a lot of interest into the new Seakeeper Ride system. Most of the public have not had the opportunity to see this product in person just yet as it was released after all of the boat shows last year and became a standard piece of equipment on several Sportsman models at the new model year release in July of 2022. Dealers are now making sure to have Seakeeper ride a highlight of their booths with loads of material explaining it's benefits to the customer.
Our website is a great resource for education on the all new Seakeeper ride system if you are unfamiliar with its performance and capabilities. For the customers that swung by the booth and didn't know anything about it, they were very impressed after learning about Ride and seeing it first hand on our featured video. One of the questions we got asked the most often regarding this technology is whether it creates more drag than conventional trim tabs and what that does to fuel burn numbers. The most common misconception that we've seen since the release of this system is that it will in some way hurt your fuel economy. This is in-fact completely false, with increased performance you're rendering less drag and increasing your fuel economy. An easy explanation being, the boat can get up onto plane much easier and quicker, thus increasing fuel economy during initial acceleration. Additionally, the ability to keep the boat level and at the designed running attitude you're achieving the best possible running surface for the boat. All of these benefits help boost the total fuel economy of the boat and additionally create a more comfortable and safer ride.
This product is without a doubt something we at Sportsman fully believe in, which is why we are in the works to make this available on all Sportsman models over the next couple of years. The ease of use creates a better boating experience for all boaters whether they're new to the water or a seasoned professional. For a more detailed look you can view our full introduction video of the Seakeeper Ride product below.
As the show has ended, Legendary Marine Gulf Shores will begin the breakdown of their amazing display in order to get the boats back to their gulf shores location to prep the boats for their new owners. They must have a quick turnaround in getting the remaining boats ready for another show just around the corner. If you are interested in seeing a Sportsman in person, I recommend stopping in the Gulf Shores location and meeting John and the Team for a VIP experience and some hands on excitement. If you want to join us at another boat show, get ready to see us again at the Wharf Boat show in just two short weeks from March 17-19th. We look forward to seeing you all there!