Sportsman Boats answers the frequently asked questions including if center console boats have bathrooms and which Sportsman models they are available in.
Consoles are designed to accommodate modern amenities like sinks and toilets. Boat models with smaller consoles, 22 ft and up, can accommodate the 'Porta Potti'. This all-in-one system, has 2 separate compartments built in. The bottom most compartment contains freshwater for cleaning the bowl and the middle compartment holds any waste. It gets installed inside the head compartment with 2 brackets that secure it in place but comes apart easily for cleaning.
Boat models 26 ft and up come standard with a freshwater electric porcelain toilet with overboard discharge along with an on-board holding tank. Once the toilet flushes, it gets piped into the holding tank. From there, where legally allowed, a push of a button discharges the tank. Making this a very easy and convenient way of having a fully functional toilet on your boat.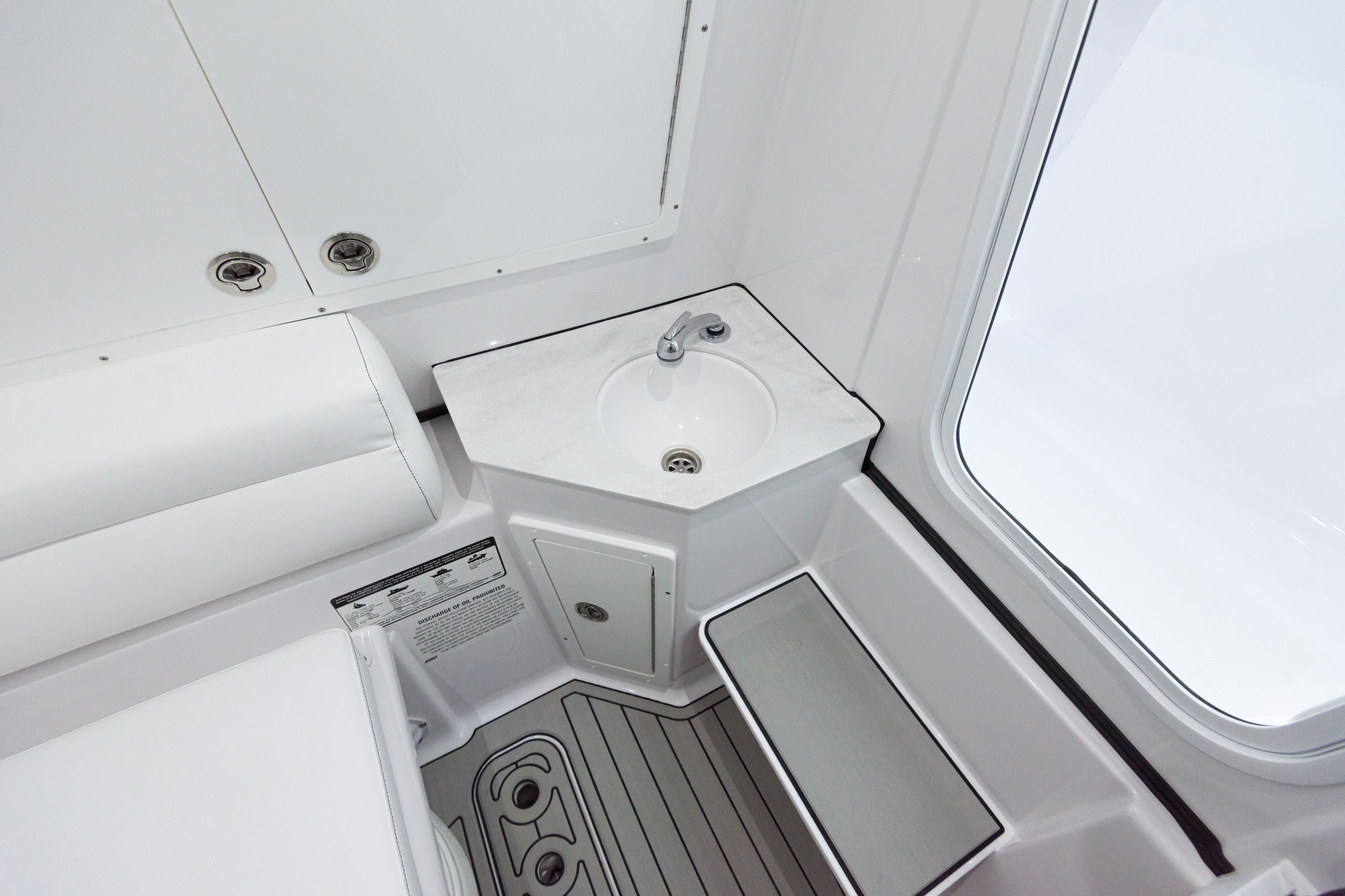 Lastly, Sportsman Boats models 30 ft and up come standard with a standing sink and pull-out shower. When it's time to clean up, the pull-out shower and sink combo will get the job done. These modern conveniences allow our boaters to travel further and spend more time out on the water with family and friends.
For more information on center console bathrooms, and how Sportsman Boats are made, check out our "Behind the Glass" series: https://www.sportsmanboatsmfg.com/series/1-behind-the-glass-season-1
Information pulled from The Center Of A Center Console - Sportsman's "Behind The Glass" (Season 1 - Episode 7) and the Sportsman Boats website.