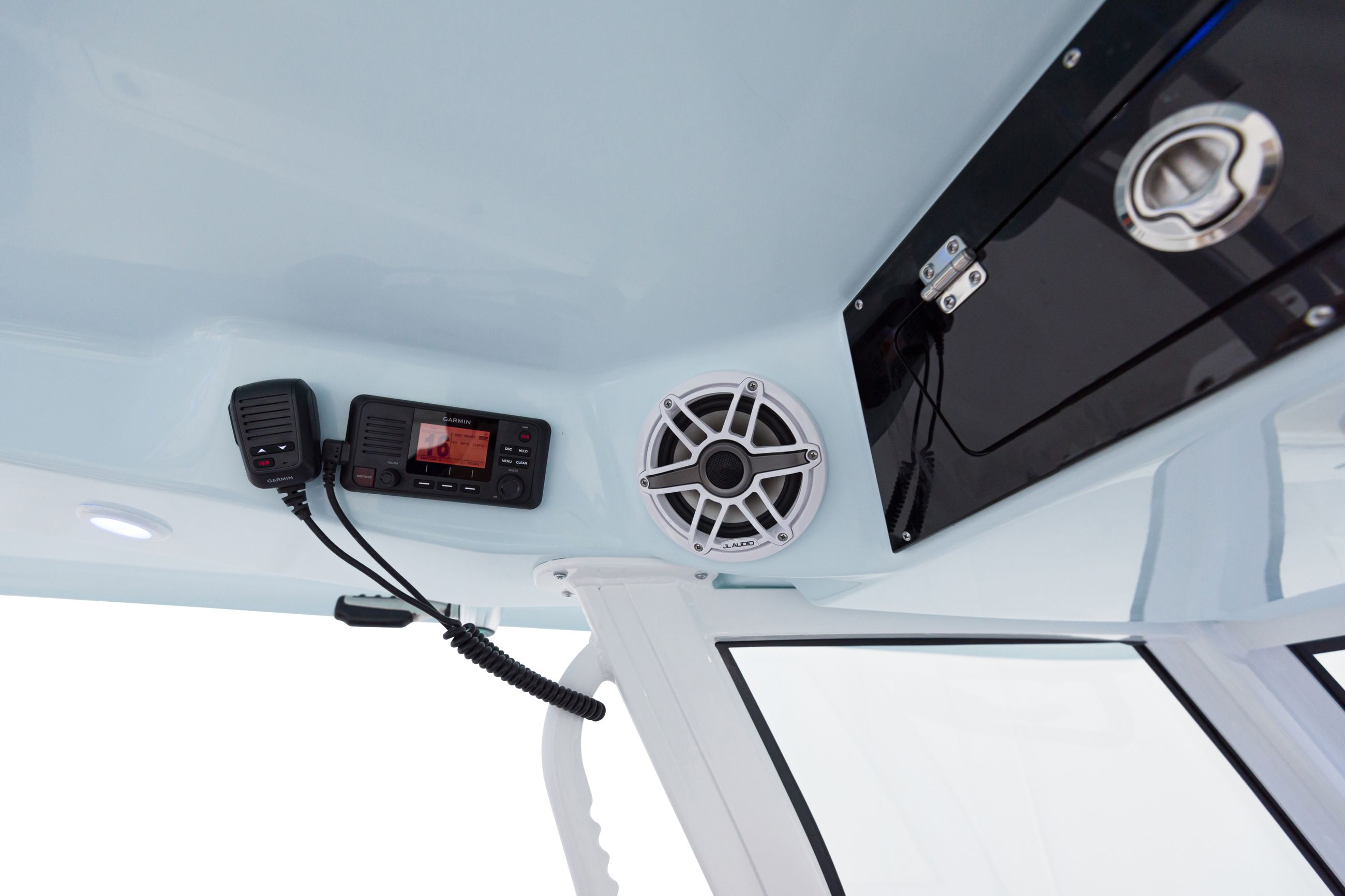 Garmin VHF 115 Radio w/ Antenna
$580
Communication is critical on the water. With the VHF 115 radio, you can stay in contact with the shore and other boats in your area. So, no matter where you are or where you're headed, you'll maintain communication for a safer voyage. The radio has 25 watts of transmission power, all U.S., Canadian and international marine channels & 10 NOAA weather channels.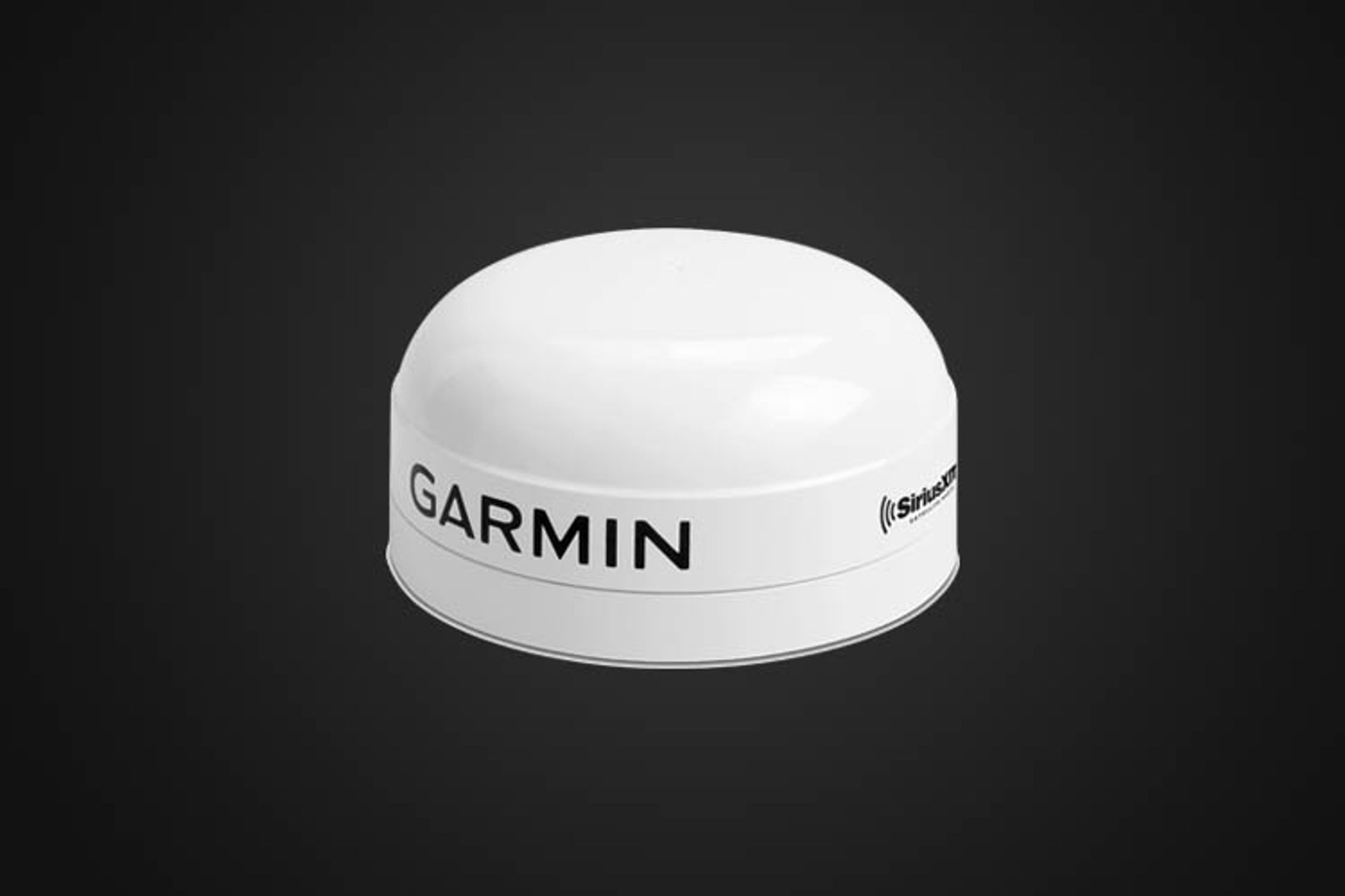 Garmin GXM™ 54 SiriusXM® Weather Antenna
$1,130
The GXM 54 SiriusXM® weather antenna lets you enjoy added confidence and peace of mind on the water by always having access to the most current weather conditions and forecasts. The antenna adds highly detailed weather information directly to the screen including current weather information, NEXRAD, lightning, water temperatures, wind and wave current conditions and forecast data.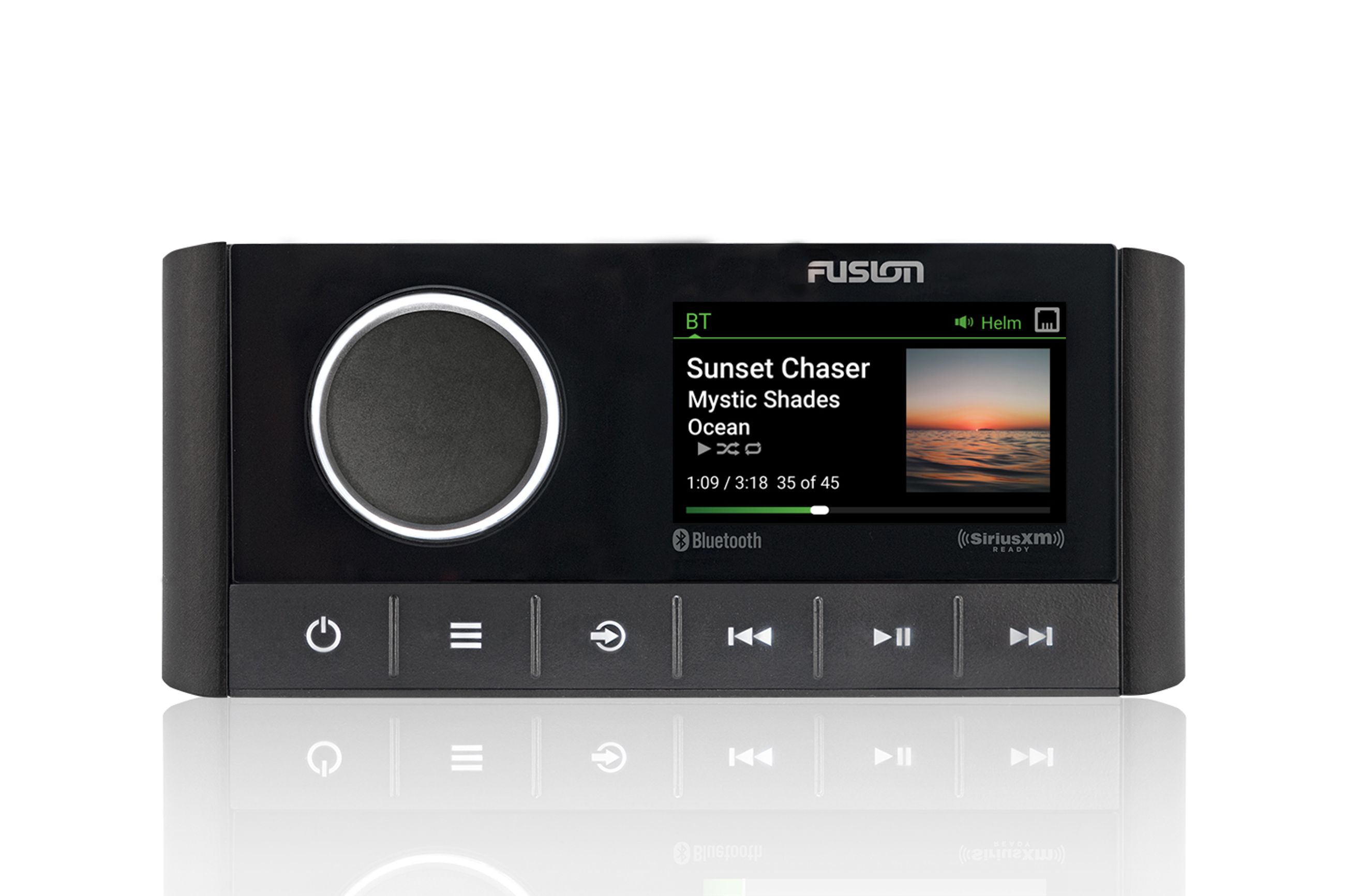 Garmin Fusion® RA670 Stereo w/ M3-650X Speakers
$1,300
The Apollo RA670 marine stereo inherits key audio innovations and revolutionary technology from the award-winning Apollo RA770, reimagined in a compact form factor. Built on the True-Marine design philosophy from Fusion®, the Apollo RA670 stereo has an IPX6 and IPX7 rated water resistant front panel and has been tested to a high level of protection against salt, fog, temperature, vibration and UV. Providing uniformity across the helm, the black front face blends seamlessly into black glass panels, complementing other electronics and MFDs for a tidy, uniform and elegant installation.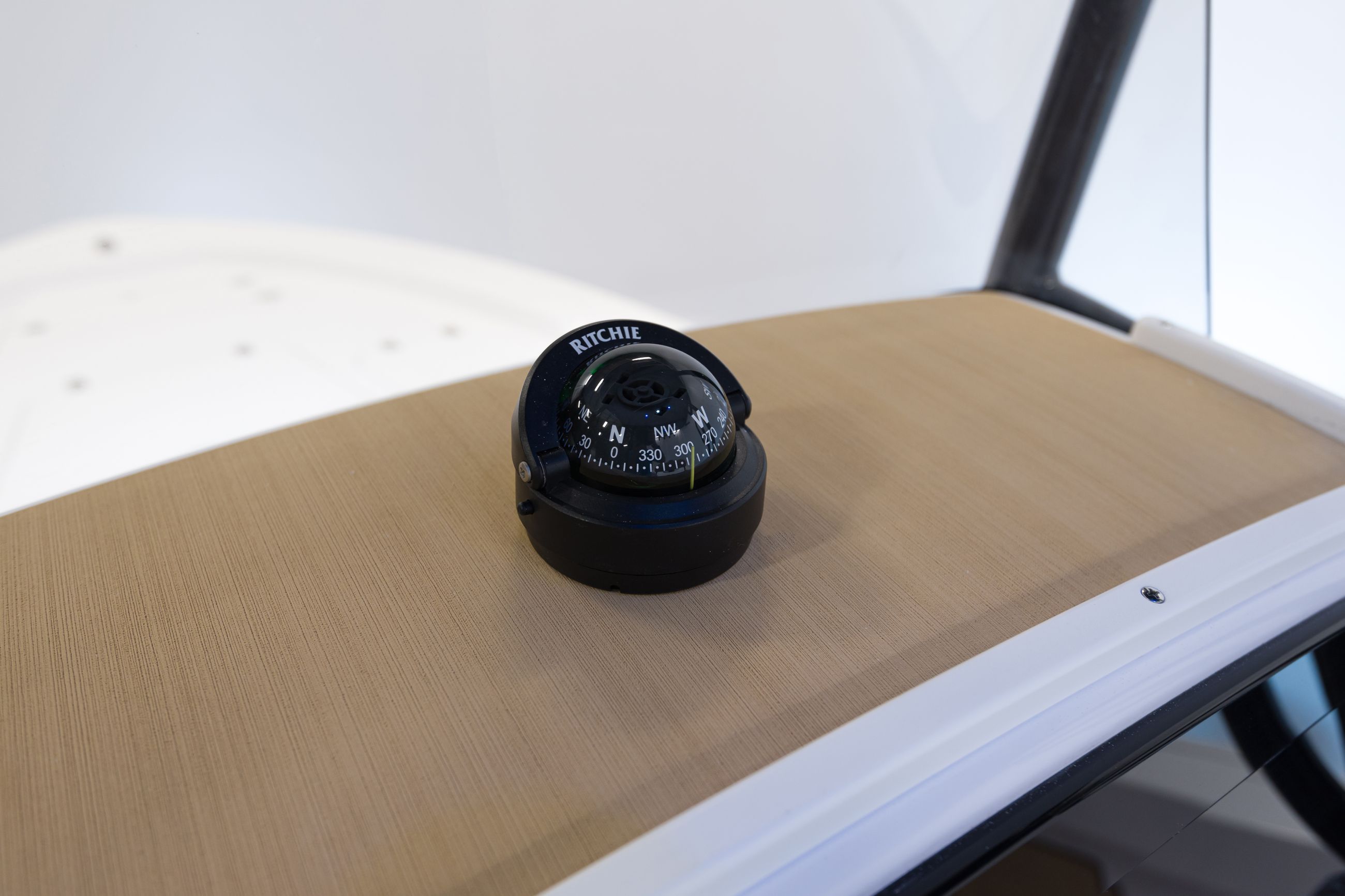 Compass
$210
Considered one of the Four Great Inventions, the compass remains the cornerstone of any navigation system despite our advanced digital displays. Regardless of condition, your compass provides real-time heading and when used in combination with your GPS data, it allows you to optimize fuel efficiency & improve safety. When it gets dark, there's a built-in light inside the compass for night use.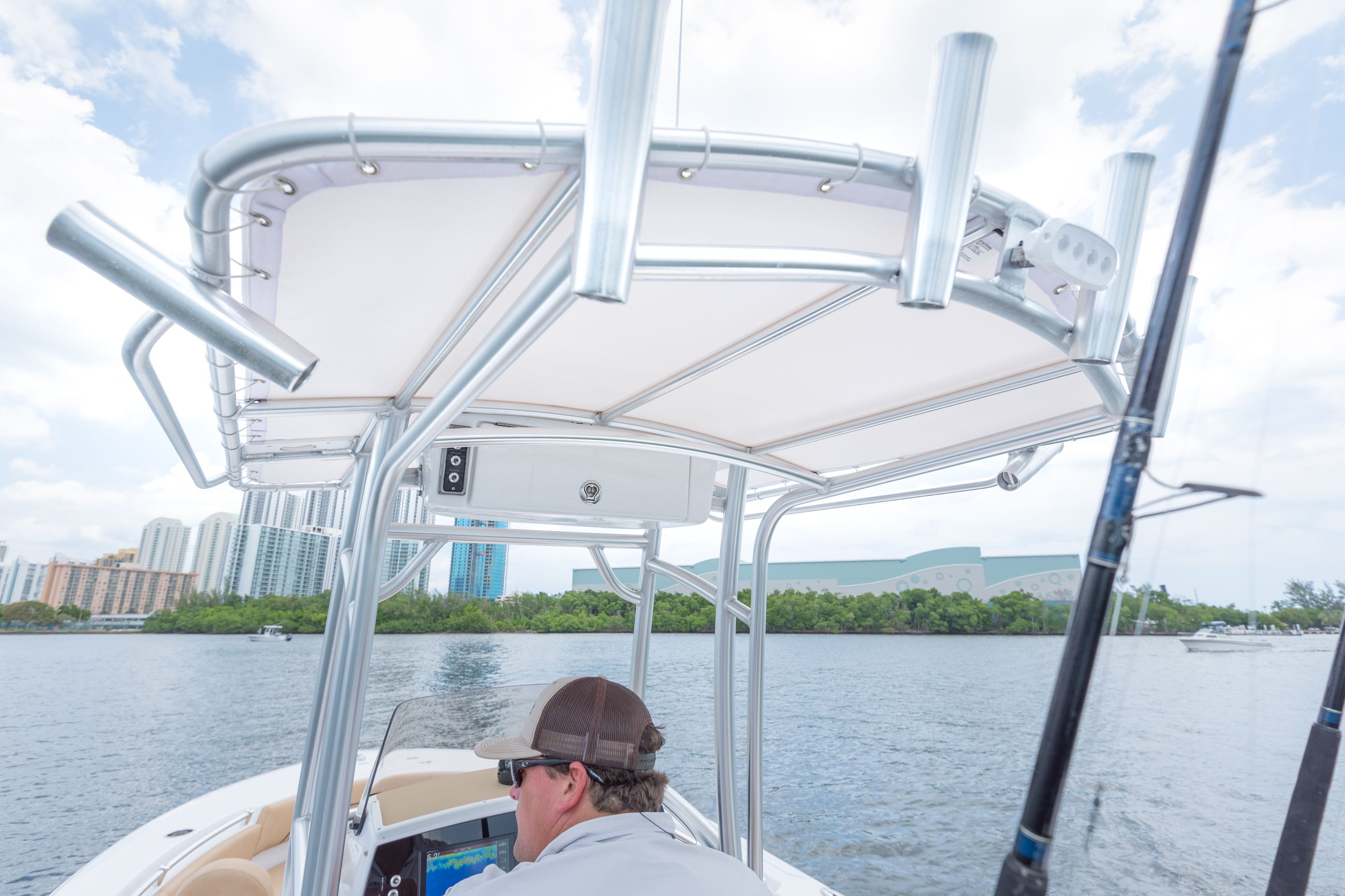 Deluxe T-Top w/ LED Lighting
$5,490
This high quality canvas T-Top offers great shade and comes with an electronics box for storage, 4 rocket launchers, spreader lights, outrigger plates and anchor light.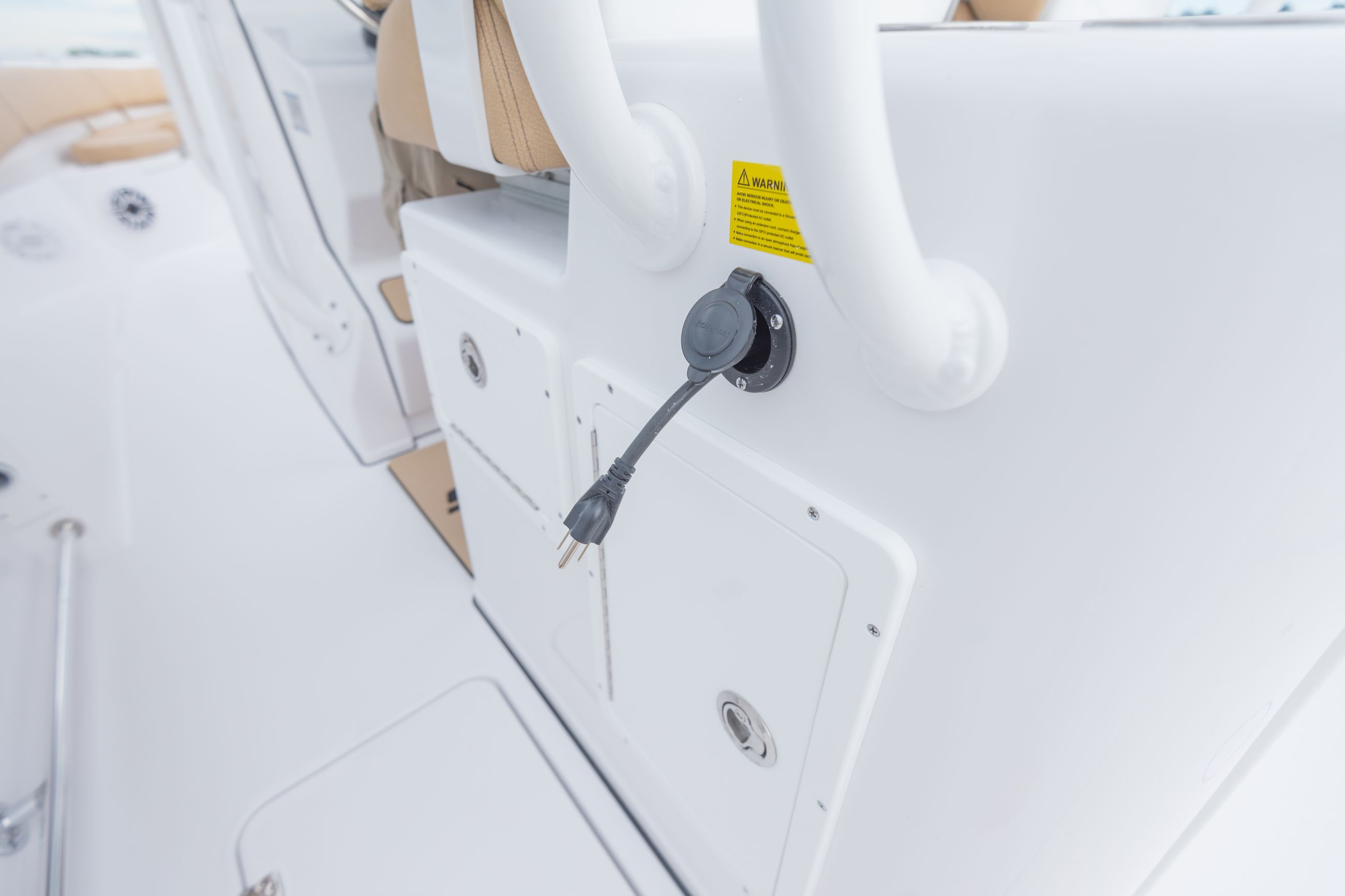 On-Board Battery Charging System (2-Bank)
$500
Keep your batteries fully charged while you are away with this convenient trickle charger. The charger plugs into a regular 110V outlet and maintains the batteries fully charged by monitoring their charge, recharging as necessary. This is a 2-Bank battery charging system meaning all 2 batteries on-board will be charged simultaneously.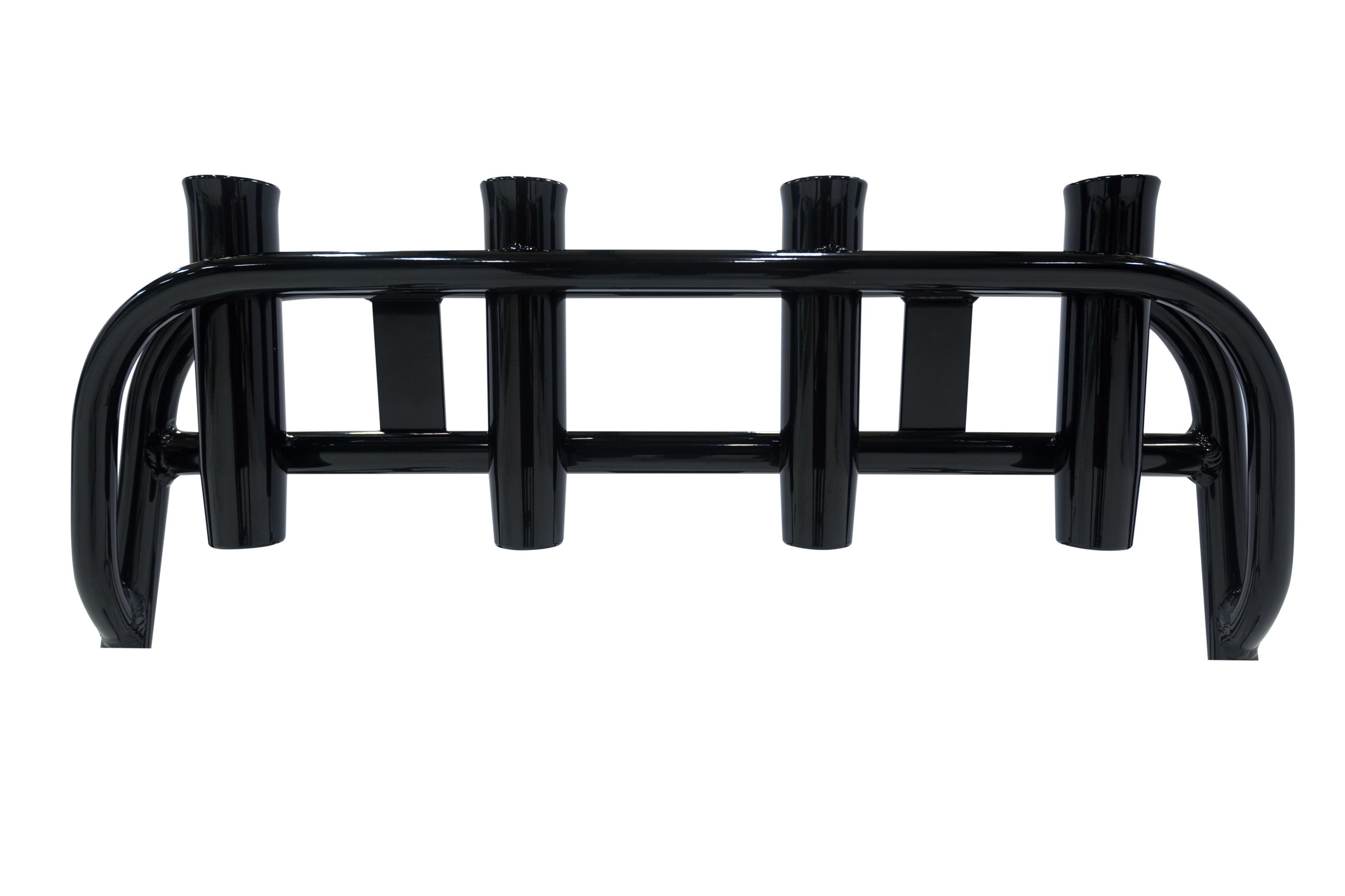 Powder Coating (Top & Leaning Post)
$2,090
Adds the same protective coating to the Top frame and Leaning Post option.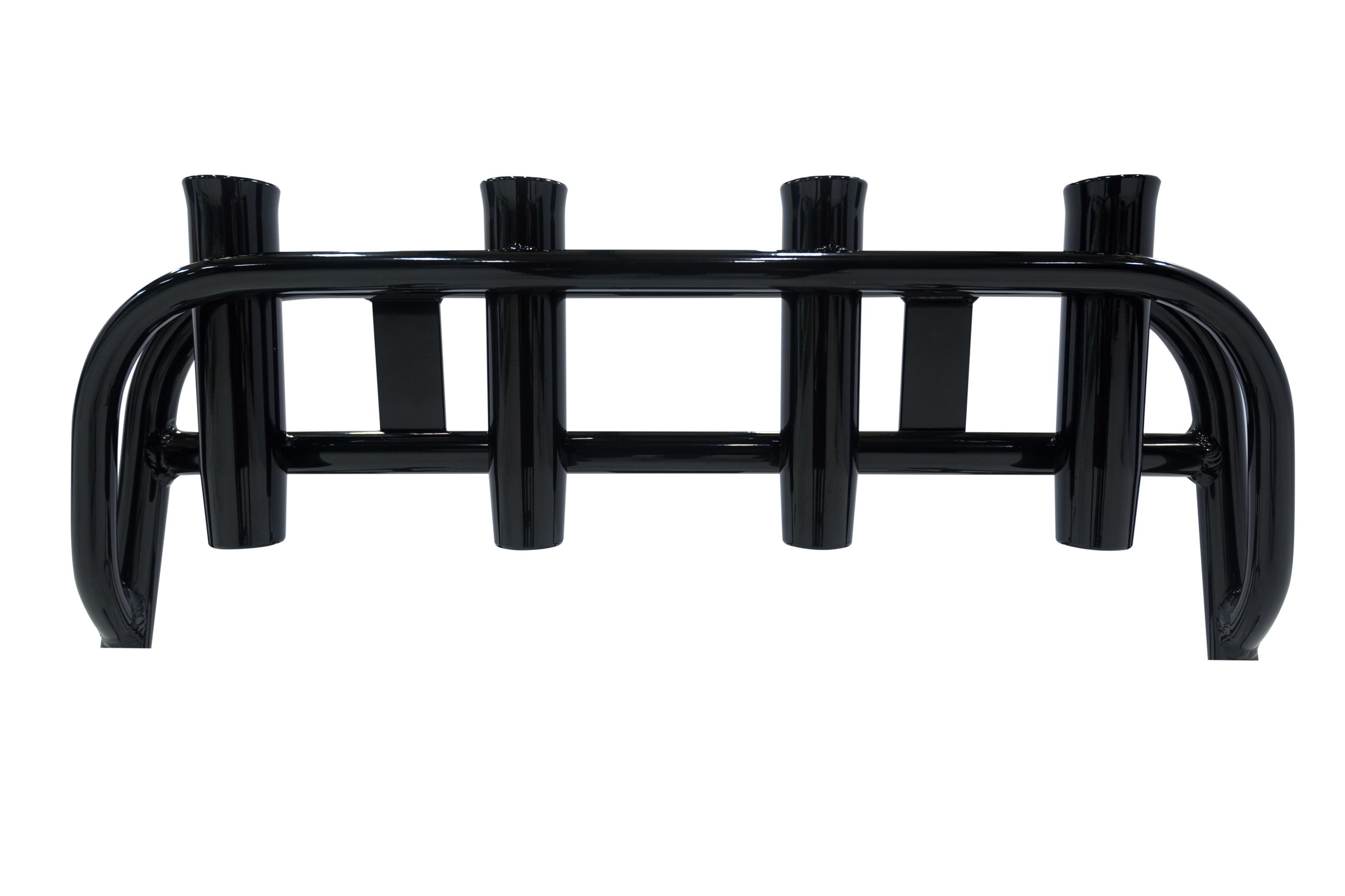 Powder Coating for Leaning Post
$1,060
Adds the same protective coating to the Leaning Post option.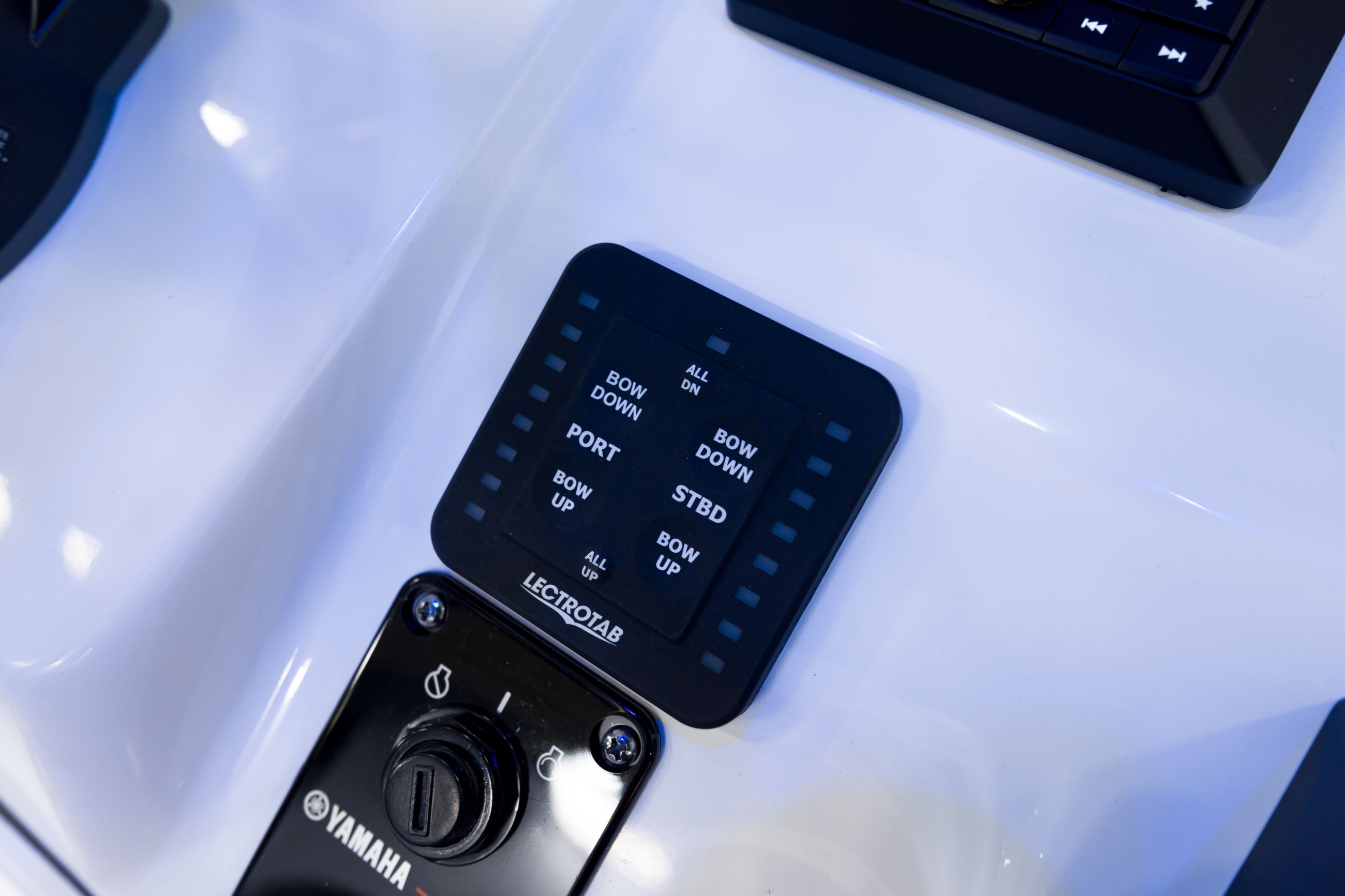 Trim Tabs w/ LED Indicator
$1,370
The electromechanical trim tab system features self retracting capabilities. When the key switch is turned off, the tabs will automatically retract completely. The LED Indicator feature shows you exactly where the tabs are positioned at the helm control.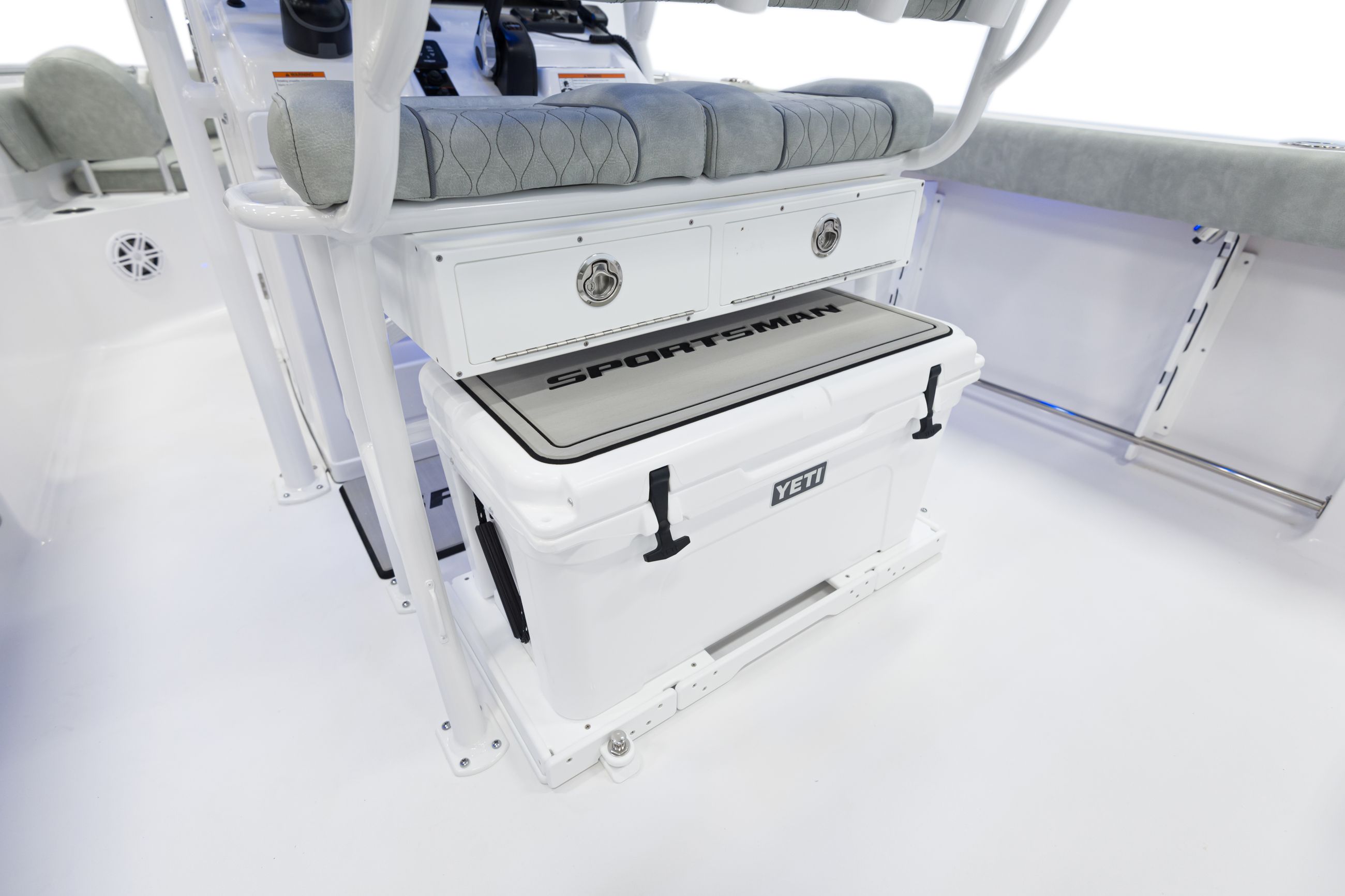 Under Leaning Post Tackle Storage
$695
This compact unit adds some additional tackle storage under the leaning post seat. The drawers are lockable and include 2 plastic tackle organizer trays.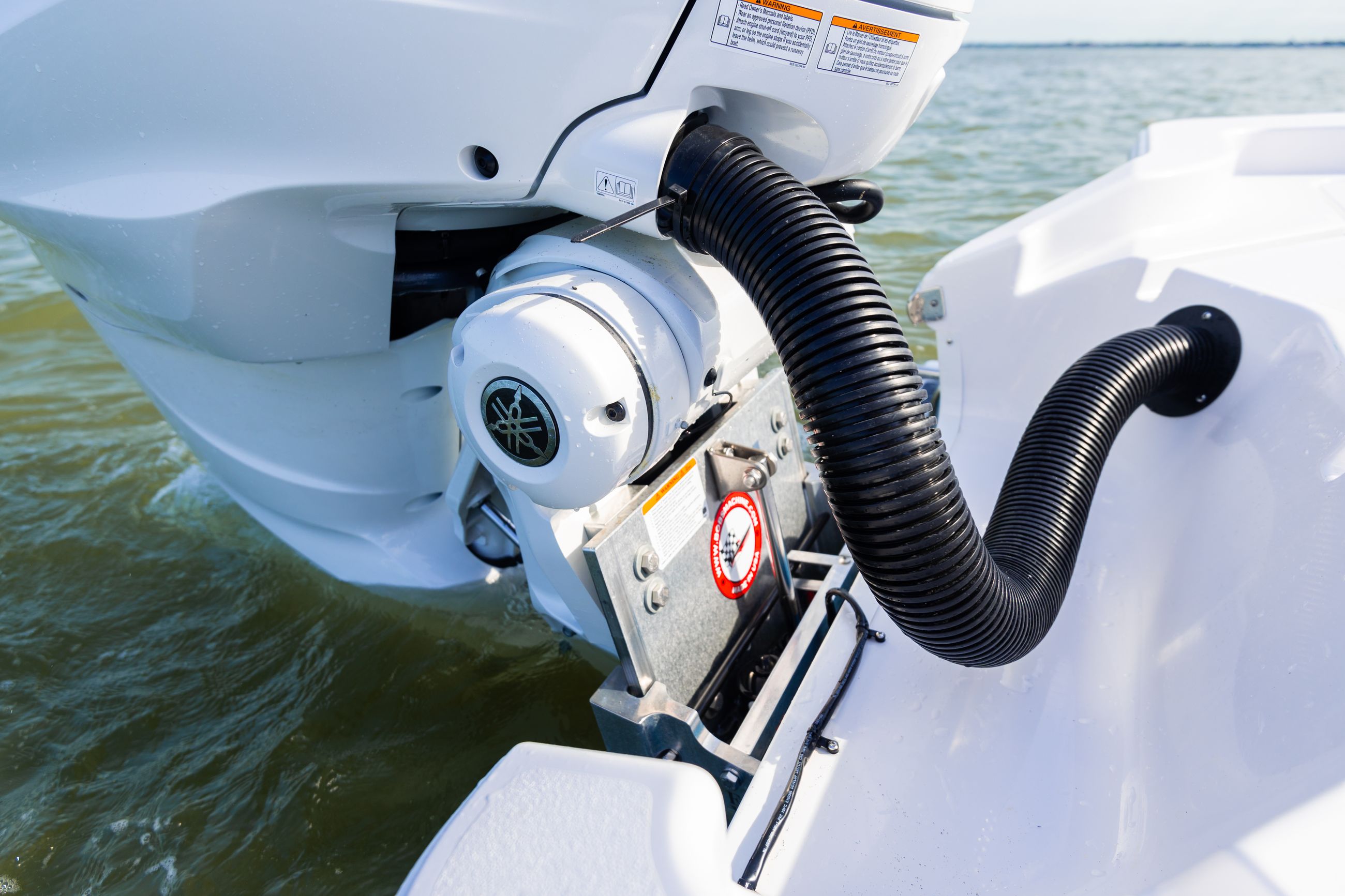 Yamaha Digital Electric Steering
$9,695
Yamaha's DES (Digital Electric Steering) is the electronically controlled steering system with two different forms; Bolt-on and Built-in. Unlike aftermarket steering system, it is digitally connected from the helm to the engine, requiring no external pumps or steering fluid. It offers stable and assured steering and also steering setting can be changed depending on various boating situation. This system is commonly known as "Level 2" under Yamaha's Helm Master EX System.