Welcome to Sportsman Boats, "Behind The Glass," a new series based around the construction process inside the Sportsman Plant. In this episode we are taking a look at the QC & Test Tanks. We will dive into each step along the way, explaining the materials we use and why we use them.
Welcome back, today we are taking an in-depth look at the combined efforts throughout the plant surrounding quality. Stick around as we go Behind the Glass.
It might come as a surprise, but quality considerations begin during the design phase. The design team takes great care of accounting for many different variables & tolerances associated with molded fiberglass parts. The goal is to make sure that the production team can manufacture high quality parts repeatedly. One example of this in action can be seen in one of our completed CAD models. Not only is the hull, stringer and deck modeled in but so are all of the small components. These include rod holders, routing of plumbing hoses, speakers, lids and much more. The ability to foresee quality concerns before going to production with a model gives us built-in quality by design. By the end of this process, we have the confidence that the boat will perform as designed and that every part will work together seamlessly.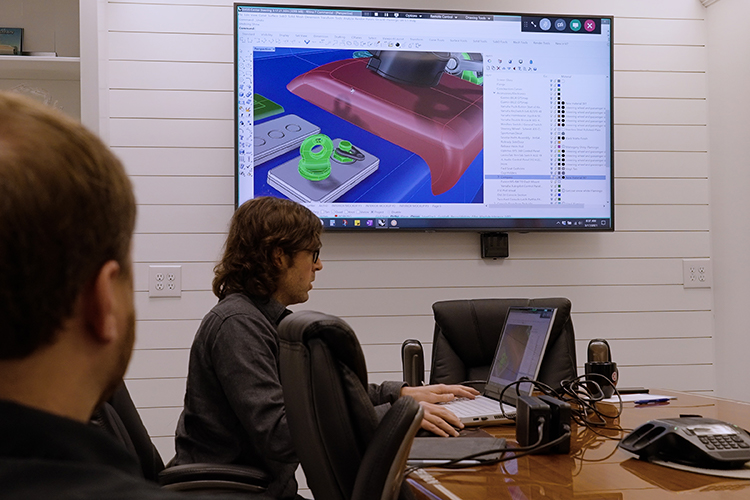 We've seen quality by design on the computer, but this is carried further inside our R&D & prototyping station. Following precise drawings, the team will validate every component for fitment and performance. They will create the splashes and instructional build books that will be used by the production team during the manufacturing process. The work done here is to ensure that when the new model hits the production line, every process has been worked out to incredible detail. This allows production to ramp up on a new model from day 1.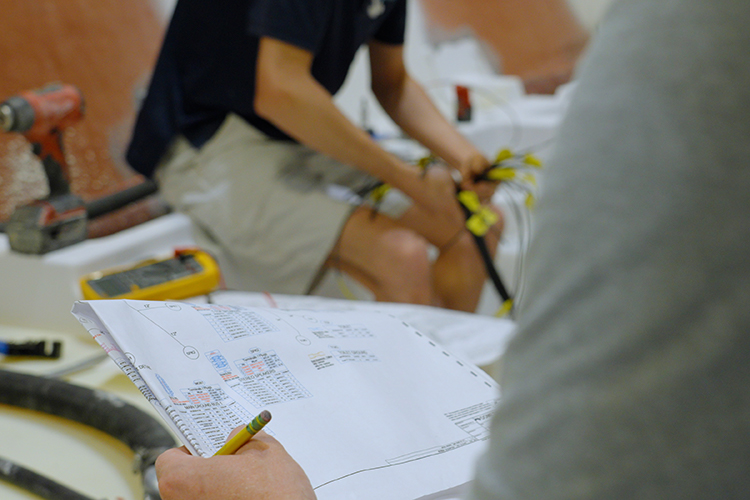 The steps we have just seen are just a glimpse of the efforts that go into every single model. There are many other tests performed in isolation during the design phase and beyond. But let's now move our attention to our day-to-day quality control. Throughout this entire series you've witnessed the artisans here at Sportsman crafting every part, and while assisted by technology, you've seen that it's still very much a handcrafted product. For recording and logging every detail as it relates to quality, we have a dedicated quality team that specializes in scrutinizing every detail.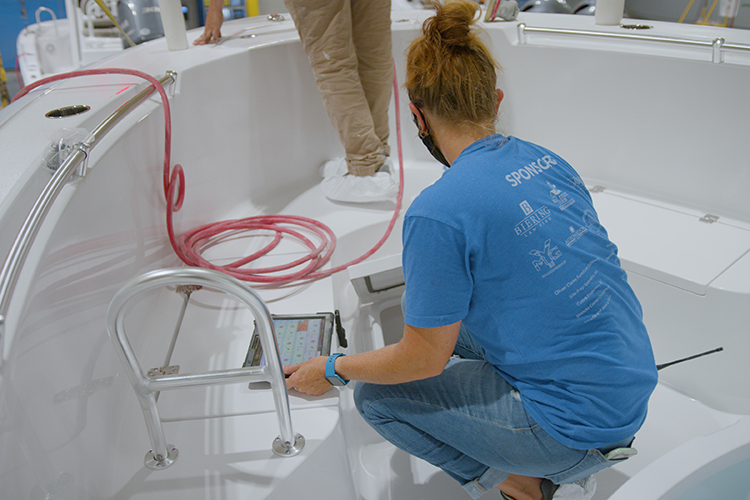 This team is spread out throughout the entire build process giving us many quality control stations. Every part will be closely inspected and the results recorded in our quality software using tablets. Some of checkpoints even require photos of the inspection point. As an example of details that are recorded, when a boat is sprayed, we record things like gelcoat batch number, ambient temperature, gun operator, mold number, job number and much more. This will become very important later in this episode.  
We've seen many of our quality technicians inspecting parts but all of these efforts culminate in our test tanks. The final quality control checkpoint for every boat here at Sportsman is in one of these test tanks. Each boat is hoisted up and into the water. The boat will float while the team performs a battery of tests designed to test every system on board.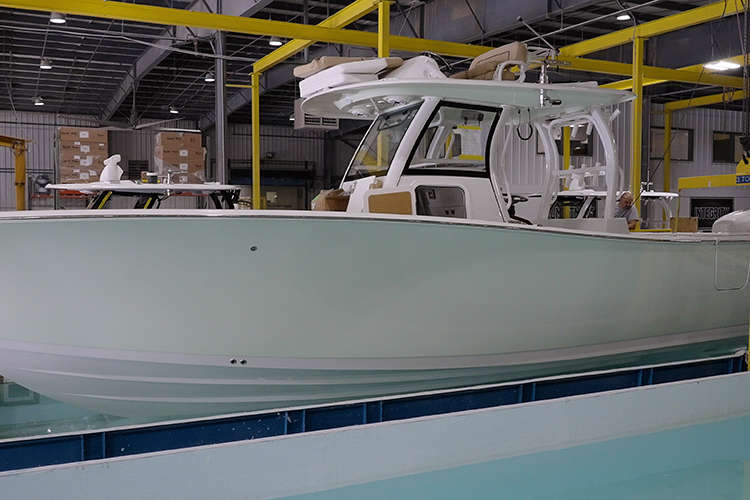 The team starts with leak tests for every thru-hull fitting, pump and hose. We've seen them pressure testing the fuel components separately but at this station the final pressure test is performed on the complete fuel system. A passing test here means every single component is operating properly. The livewells are also filled and checked for leaks. The SportLink® system also gets its final setup at this station. They will calibrate the fuel system and perform any build-specific setup required. Other inspection points include navigation lights, sound system, upholstery, rod holder angles and much more.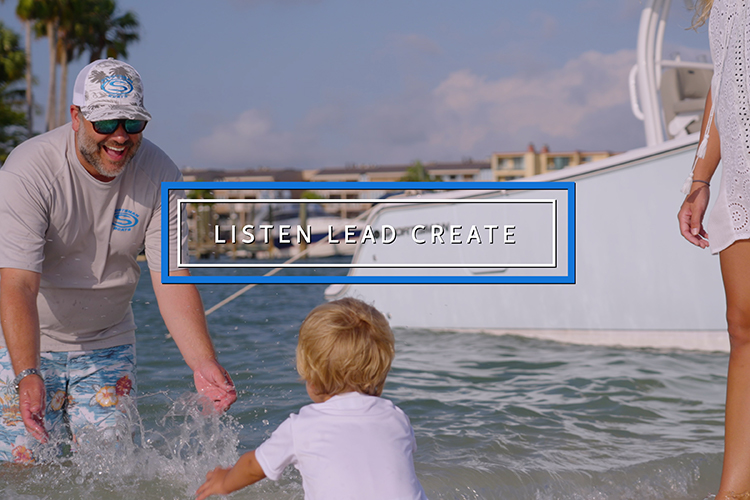 At this point, the boat is ready to be shipped to one of our dealers and ultimately delivered to you. Before we wrap up this episode, we do want to talk about one more thing. It's important for us to mention that quality doesn't end in the design phase. It doesn't even end when the boat leaves the plant. Quality is a continuous effort that operates in a loop. Internally we coined this term as "Listen Lead Create" and it stands for "We listen to the customer, lead the pack in innovation and create the absolute best boat we can today." Feedback from our dealers and customers are closely monitored in our structured continuous improvement workflow. The goal is to use the tools available to us and data collected by the quality team to get to the root cause of any issue. This ultimately leads to higher quality every single day here at Sportsman Boats and that's what the quality team thrives on.
Thank you for spending some time with us today taking a look at what it takes to build our consoles. This is part of our SportTech® Advanced Fabrication Process. This process is part of our SportTech® Advanced Fabrication Process. This proprietary combination of processes and materials yields the best result each step of the way and has been thoroughly tested for durability, longevity, and finish. All Sportsman Boats features a 100% composite construction with zero wood. Join us in our next episode for another installment of Behind The Glass . We will be talking all about Sportsman Boats as a whole.