Choosing the best fly fishing combo is a very important part of starting your career as a fly fishermen. We are going to dive into what to look for in a fly rod and reel package and what some of the best options are for your style of freshwater fishing.
Catching fish on the fly can be very rewarding. Fly fishing always seems to take you to some particularly astonishingly beautiful places. When you don't get to fish very often, the planning of the trip can be just as fun as the trip itself. You start packing your gear into your boat or truck the night before, you've been tying flies for 2 weeks and now you're struggling to fall asleep knowing what the next day holds. You wake up early and drive to the river. You pull up to your spot and start to ready your gear under the faint light of your headlamp. Finally the first bit of light is beginning to show through the darkness and you're ready to get on the water. Fish are sipping their meals off the surface as the sun rises and fog begins to lift. You have that fancy dry fly you tied last week tied on and ready to trick some fish. There's something relaxing about those moments, it's quiet, mother nature is still sleeping, as the world around you begins to wake up. You take in your surroundings and breathe in that fresh air, the smell of the water and cool breeze fills your lungs and you're ready to start throwing that fly around and see what you can do.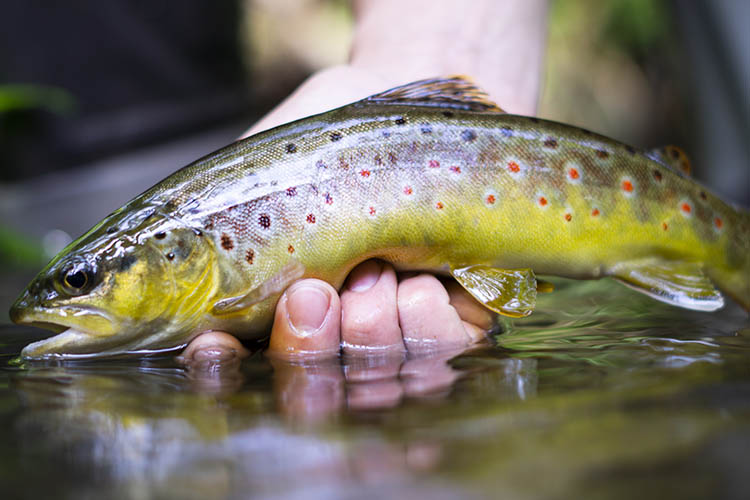 If you've never fly fished and you're looking to get some gear or even if you have and you're looking to upgrade your set up, it's important you buy the right combo for you and your fishing style. There are a few factors to take into consideration when purchasing new fishing gear because you want to get something that you can afford but also want something that will last. One of the most important things to consider when buying a fly rod is the warranty. Ask any fly fishermen, you're going to break rods, if you don't break rods you're probably not fishing hard enough. Plan on breaking 1-2 rods a year. People always look at fly fishing and think, it's so expensive, how do you afford that? If someone asks you this and they're a bass fisherman fishing $100 rods while your set up costs $700, you can ask how much fuel costs at the marina each week. You just need a rod, reel, waders, and some flies to get going. However, a boat never hurt, in fact depending on what kind of water you're planning to fish, sometimes a boat is still needed. In South Carolina, we don't have the luxury of shallow, crystal clear streams to wade so we need boats to fish just about everywhere. One of my personal favorites for the shallow water is our Sportsman Tournament 214 model. It works like a skiff for skinny water but you can also bounce out to the bay and fish deeper water around the jetties with no problem at all. However, if you can't afford a boat right now we can get you started without one, take it slow, enjoy the wading for a bit, it's healthy and relaxing.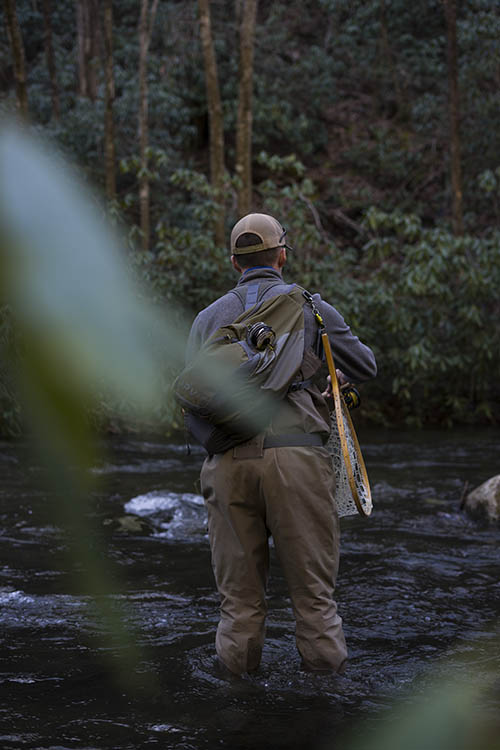 So, what factors do you need to consider when buying a new fly rod and reel combo? Here are the things I would look out for when purchasing your rod and reel combo, and yes I will give you a few examples of great combos soon.
The Most Important Features of a Good Fly Rod and Reel Combo
1. Warranty: You always want a warranty on your gear, it will break, I promise. Your wife, kid, or maybe you will close the door on your rod once or twice, mine has twice. A good rod comes with a lifetime warranty, most name brands back their gear and will either fix or replace your rod very quickly so you're not missing out on fishing.
2. Target Species: What fish are you targeting? If you're fishing freshwater and say you want to fish for trout and bass, then you're going to want something like a 5 weight (wt) or 6wt rod. This is going to allow you to throw heavier flies for bass but still have a lot of action for a fun fight and it won't wear you down casting it all day. If you're in it for striper and musky, you may want to go with something between a 7-9wt rod because you need more rod strength and something to cast heavier flies. Remember the fly line is casting your fly, so you need heavier line to cast heavier flies. You won't get very far with a 5wt trying to cast a 10 inch musky streamer.
3. Rod Material: What do you mean rod material? What is your rod made out of, fiberglass, graphite, bamboo? This isn't the most necessary thing to consider but it's going to determine how much you spend and how tired you'll be from casting and fighting fish. You won't find much bamboo around, it's very, very expensive and not necessary. Graphite will be the next most expensive, it will be a faster rod because it's stiff and it'll make casting and fighting fish easier. Glass usually will be cheapest, not always, but the majority of the time it is. It is a little more fun though, you're going to find that the rods are shorter, can bend very easily, and are very slow casting rods. However, glass will make even small fish feel like Jaws is on the end of your line at times. Glass in my opinion is going to be more for experienced anglers, but if you can learn to cast on glass, then graphite will be a breeze.
4. Rod Length and Weight: Yes, we covered weight in point number 2 however we will look at it again with length because it plays a roll in what length you'll buy. You'll find the standard length for most rods between a 5wt-10wt will be 9ft long. It's when you go to rods above or below that, that thing start to shift. So, if you're target species is small native brook trout in the Appalachian Mountains you may want one of two rods or both. My go to for small brook trout is a 5'9" long 3wt glass rod, the fight's better and I can sneak it in tight places where casting isn't an option. However, if you're fishing mountain streams with a tall ceiling you can cast and better yet easily high stick using something like a 10-11ft 3wt graphite rod. This allows you to reach across the river and control the line much better without spooking fish. But again, I think the most versatile rod for all freshwater fishing is a 9ft 5wt rod because you can catch most fish of all sizes on this rod with the right leaders and knowledge of how to work fish.
So, you know what to look for in a rod. Now, what do I recommend for a fly rod and reel set up? I am going to give my personal opinion based off of brands and products I have used or have a good knowledge of. Some examples will be a little more costly while others will be fairly inexpensive in the grand scheme of things but know, no matter the price I would highly recommend all options for the specific person.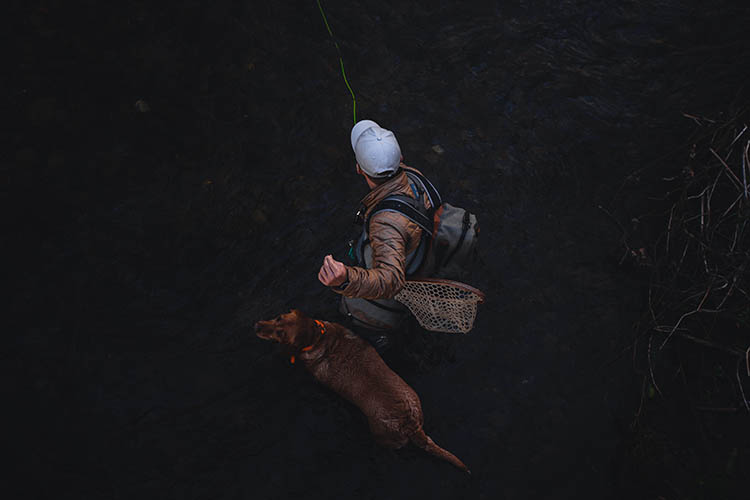 Our Top 5 Choices with Pricing
1. Orvis Recon Rod & Orvis Hydros II Reel: The Recon 9ft 5wt rod with the Hydros II reel will run you roughly $750. This is going to be a perfect all-around combo and is my personal favorite set up that I own. It's a great set up for bass, trout, striper, and other smaller freshwater fish. If you have the money to spend Orvis makes a fantastic product and backs their product for 25 years so if you break it you can easily have it fixed or replaced.
2. Orvis Helios 3 Rod & Orvis Mirage II Reel: If cost is not an issue look no further than the Helios 3 9ft 5wt and Mirage II reel. This is going to be the best thing Orvis has to offer in their graphite lineup. The Helios would be great for the person who plans to use their rod to cast intricate fly setups because it's a medium fast rod so it's smooth and will really help guide your fly through the air. Like the Recon it has the same warranty but it's going to cost you around $1400 for this set up.
3. TFO Axiom II-X Rod & TFO BVK SD Reel: This TFO set up is another great 9ft 5wt set up just like both Orvis options. It like the Orvis options will be a great casting and fighting rod for all sorts of freshwater fishing from small mountain trout to big largemouth bass or striper. This rod is a graphite rod meaning it's fast but like the Helios it's a medium fast so it's got a little flex to it and will make for a very smooth cast but still deliver the fly to a far-off target. This is a great rod to throw on bigger water when you need to get a dry fly across the stream to a fish feeding on top or a streamer into a bass bed on the bank. No matter what you want to do with the rod this is an option that's going to without a doubt do just about anything you need it to and it'll do it for a great price. This set up will ring up to be around $550 being the cheapest of the models listed so far.
These three rod and reel combos are great combos in the 9ft 5wt selection but if you want to bump them up and get something larger they come in all sizes and weights. I would recommend these 3 selections over all size selections. Orvis offers the Recon and Helios both in a 10ft 3wt for euro nymph style fishing for mountain trout and also up to a 9ft 8wt for large bass, drum, carp, or musky. The larger weight rods with their paired reel selection can also double up on salt water because they're the perfect size for inshore salt water fishing and have a sealed drag to keep the salt from ruining your reels, you should still always thoroughly rinse and clean your gear after each use.
These are some great choices but I do have a few more combo options for those looking to get into the freshwater fly fishing.
4. Cabela's CGR Rod & Cabela's Prestige Reel: I mentioned I have a 5'9ft 3wt glass fly rod combo that I love, this would be it. It's an amazing set up for fishing small brook trout in super shallow and small water. For those that love crawling up to a hole and sight fishing small trout in the mountains you can't go wrong with this set up. It's easy to cast dry flies in places with a lot of cover but still strong enough to get nymphs where you want them if you want to try it on slightly larger water. When you get a fish on this glass rod will feel everything that fish gives you, it makes fighting the fish a blast, and even small fish really can put up a fight. If you're not into fishing for trout but have a little neighborhood pond you like to fish it's a great combo options for stuff like crappie and blue gill and the occasional bass. A big fish on this rod will really give you a fun time and you're not going to spend much money at all on this set up. The only note that I will make is that since Cabela's was purchased by Bass Pro Shops they no longer warranty any of their products. Thankfully this set up is not one that will cost you much if you do happen to have an accident and break it. It comes in at around $130 for this combo. Don't let price fool you on this, it's one of my favorites and my go to for high altitude brook trout fishing. The reel may not be the best in the world but where you'll be using this the reel is merely a place to store line. You can also get this same rod and reel set up in a larger size to use for larger fish, we will cover this again in a salt water article but the 8wt CGR rod with a solid Orvis Hydros IV reel will make you a solid salt water fly rod combo with a lot of action and a great reel to fight fish on but keep salt water out.
5. Redington Strike Rod & Redington Rise Reel: If you're looking for an excellent and long rod to use for euro nymphing that isn't going to set you back too badly this is a great option. You're going to get a 10'6ft 3wt rod that can reach across the river, fight fish, and cast very smoothly but provide a very fun fight from this combo. When all is said and done you'll have a total of about $500 in this set up making it the cheapest of the high end combos I have mentioned but it will not be lacking any quality.
These are a few great options but in the end it's all up to you as the buyer, these are some options I like to fish that I have experience with. The best way to figure out what you will need and like the best is to visit a local fly shop and try them out. If you can't find what you're looking for at a local shop contact the retailer and see if they have any way for you to test their product. Most will help you find a way to try it out as they all know it's an important and expensive purchase. Places like Orvis and TFO will most likely have a local guide in the area who has a knowledge of all of their products and will happily let you try some stuff out before you make that purchase. If you make friends with that guide too, they may be able to help you out with a little deal, but you didn't hear that here! The most important thing I can say is find something you like, and you can afford but won't need to upgrade too quickly and you'll be out on the water catching fish in no time. Tight lines!