The boating industry has been worried what the current financial market would do to boat sales moving into the new year and the Fort Lauderdale International Boat Show is the first big show of the year and where manufactures get a glimpse of how things will go for the upcoming boat show season.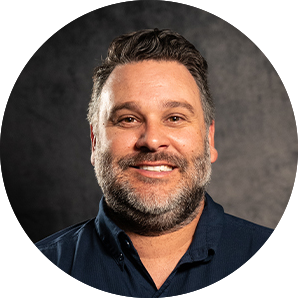 Aaron Dumont
Regional Sales Manager - South East
The Fort Lauderdale Boat Show (FLIBS) is one of the most anticipated events in the boating industry, and the 2023 show did not disappoint. FLIBS 2023 was a huge show for Sportsman with a stunning lineup of all-new and redesigned boats. All the models in attendance were the Open 352, Open 322, Open 302, Open 282, Open 262, Open 252 and Open 232, Heritage 261 and Heritage 231, and the Masters 267 and Masters 247OE. With one of the largest booths in the show this allowed us to showcase nearly every model in our lineup, giving customers the perfect opportunity to compare all their options.
What set Sportsman apart was the innovation of our new models, we introduced the all-new Open 252 as well as a completely redesigned Open 232 and Heritage 231, all three featuring Seakeeper Ride standard. Additionally we added Seakeeper Ride standard on the Masters 247's, Masters 267's, Open 262, and Heritage 261. With a multitude of standard features, we had an edge over most of the competition. Multiple visitors directly voiced that Sportsman's features and offerings set it apart from the rest.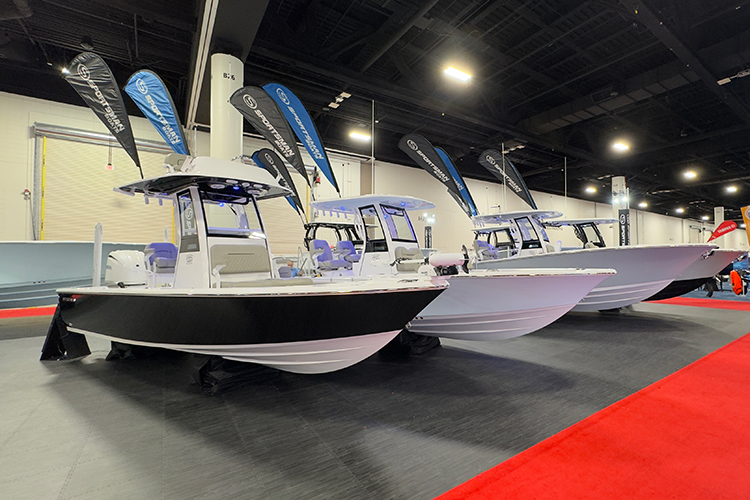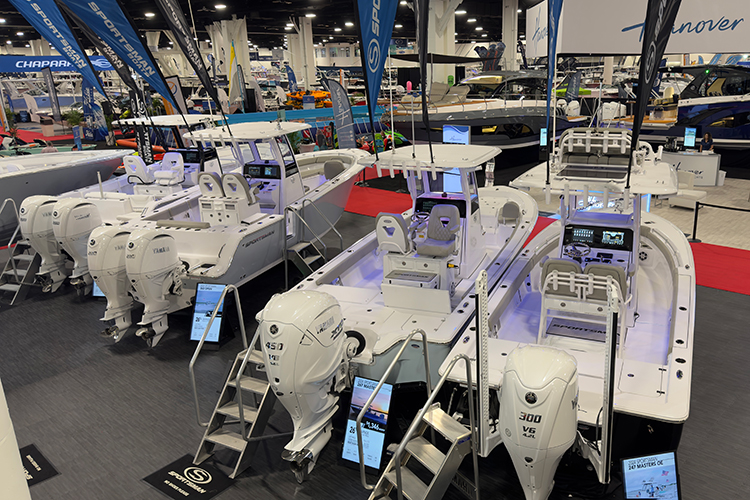 This year, Sportsman had a lot to celebrate. We surpassed our own record of boats sold in 2022, closing the show with an impressive number of new customers welcomed into our family. Every brand in the show performed well, indicating a strong year ahead. It felt like a return to the dynamic 2018 boat show season, but with a more educated consumer and some more excitement.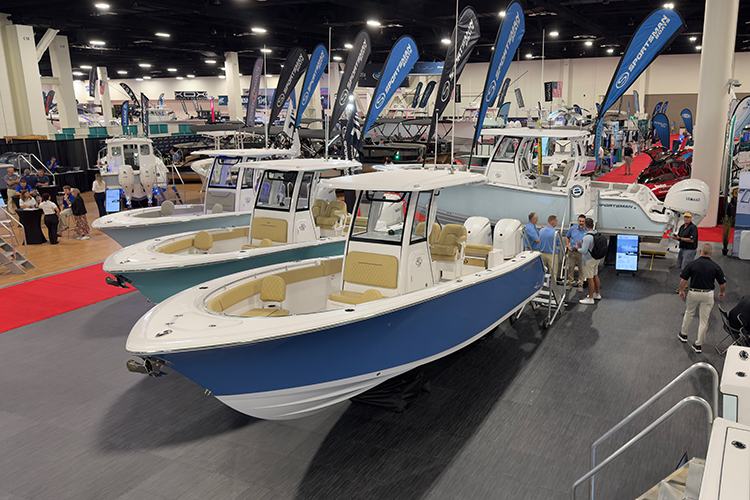 The boats sold at the show were primarily 60% in the 26-35ft range and 40% in the 23-25ft range, debunking the notion that the small boat buyer is a dwindling market. Sportsman has proven that new product offerings continue to shine in this diverse market.
The 2023 Fort Lauderdale Boat Show was a resounding success, with record-breaking sales and an atmosphere of enthusiastic, well-informed buyers exploring their boat buying options. As the boating industry pushes into the future, this show serves as a testament to the importance of innovation, product knowledge, and being feature rich. With the motivation coming from this year's show in Fort Lauderdale, Sportsman like the entire industry is looking forward to a promising boat show season.