Days on the sandbar are designed to be relaxing and fun for you and the family. Proper gear is essential to achieving this designed plan and this is where our designed in stern anchor makes your life easier.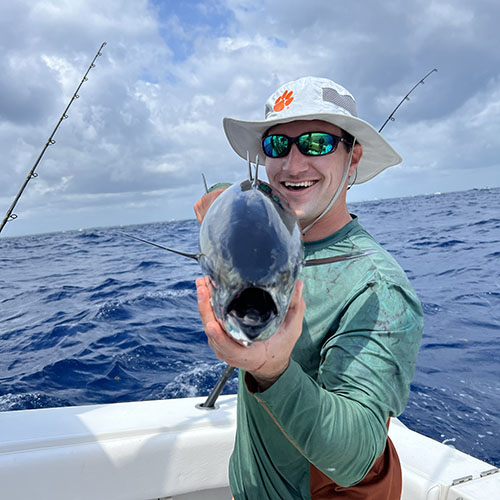 Chase Schelble
Technical Sales Representative
When buying a new boat, there's usually a list of items that need to be purchased for legality and functionality that soon follows. This list can sometimes be overwhelming, especially for new boaters. Items such as ropes, poly balls and life jackets, it all adds up rather quickly. With this in mind, we've decided to offer a stern anchor standard on models we feel are best suited for days at the sandbar and those models are, the Heritage 231 and Heritage 261.
A stern anchor is a fairly simple accessory and certainly won't make or break a trip on the water, but a day at the sandbar will likely be much smoother if you don't forget it. The Heritage 231 and Heritage 261 have mirroring storage boxes in the transom and for your convenience, we've added a stern anchor standard in the starboard compartment; thus alleviating one important item that may have been on your list.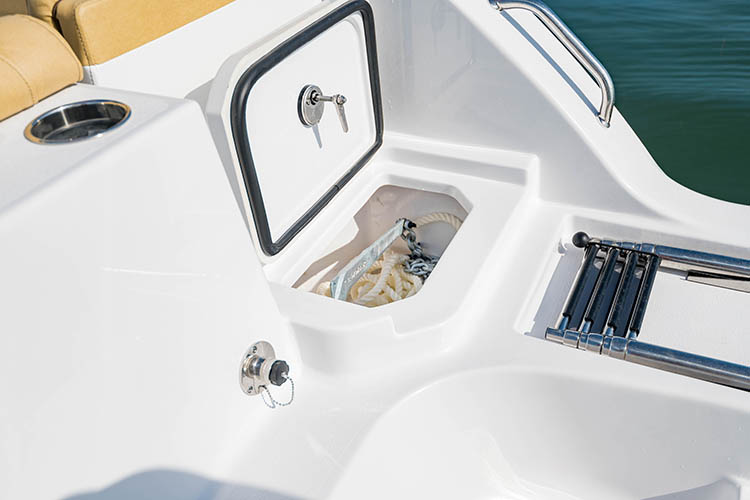 Stern anchors are best suited for further securing the boat when backing into the sand bar and keeping the stern perpendicular to the beach through tides and wind if you decide to beach the boat. Keeping your boat secure can be critical on crowded days when space becomes limited at the popular relaxation destination. Even when simply anchoring and relaxing in a cove or creek, having a second anchor can make all the difference in keeping your boat right where you want it through ever-changing conditions.
We hope this feature will further add to the enjoyment of your Sportsman boat, and we look forward to seeing you on the water! Happy Boating!