Powder coating on boats has become increasingly popular in recent years due to its durability and sleek finish. However, many boat owners may wonder how well powder coating holds up in the harsh marine environment, and what they can do to make it last longer. There are several things you can do and things you shouldn't do to increase the lifespan of your beautiful powder coating.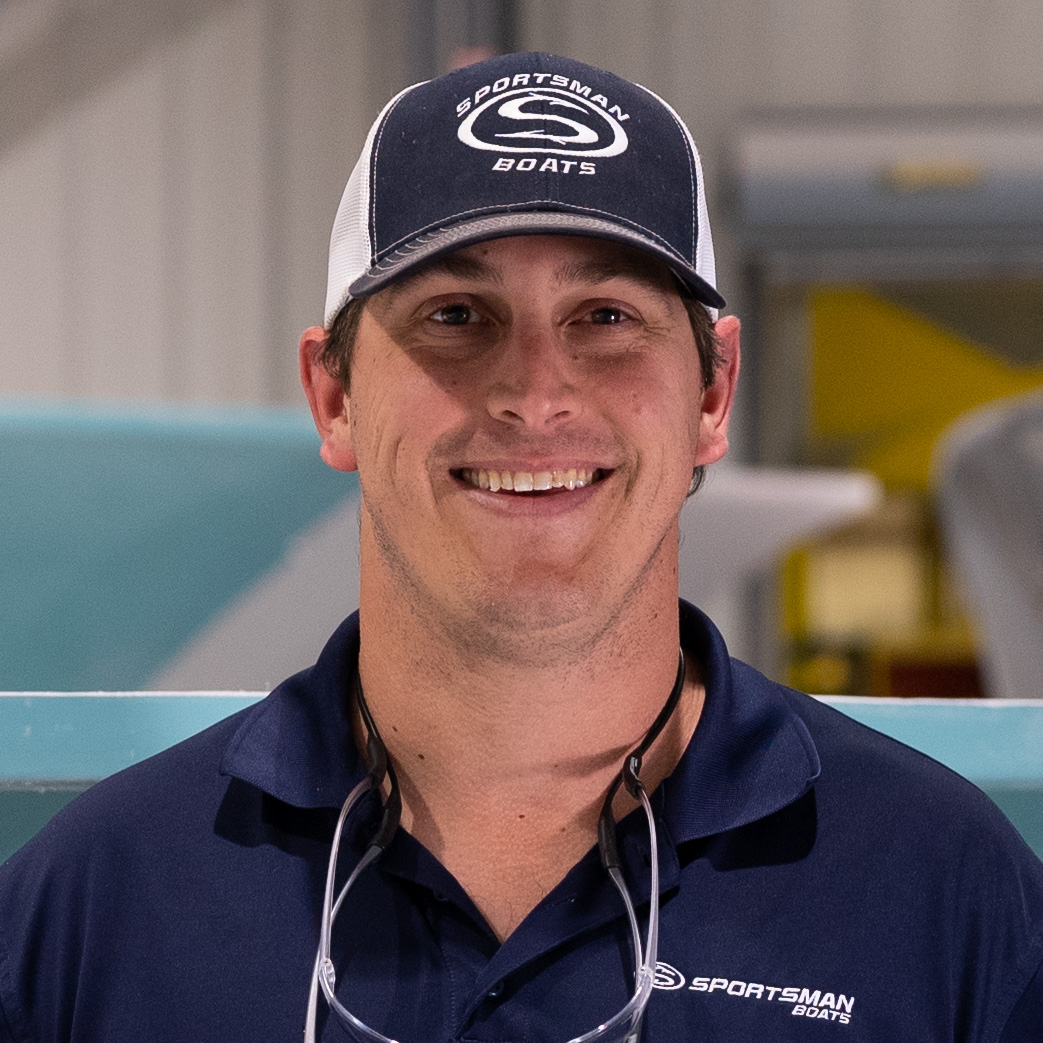 Alex Levy
Warranty Specialist
Ever since the mayhem of COVID and the dismantling of all travel, outdoor recreation has flourished; even now, over three years since the initial shutdown, with a less than ideal financial climate, the outdoor recreation market continues to grow. It's slowed down to a more manageable rate for manufactures of outdoor gear and toys but still, none the less, we are healthy, and our clients want our products.
Here at Sportsman Boats, we saw an uptick of sales in the first 6 months of the "pandemic" that sent our sales to all-time highs, we were seeing 3 year waits on build times for some of our larger models. Still today, we've got some wait times near that 24-month mark. During all of this we were at the peak of our Sportsman "remodel" if you will, we have been redesigning all our models to have a modern and sleek look following the Sportsman Design Language. While doing so we took into consideration what options customers choose to add to their boat builds and with all of the new boat builds coming in we had an incredible amount of new data to analyze. Our practice is, within one model year, if 70% or more boats on order select a specific option, than we make it standard the next model year. With the increasing demand in powder coating over the years leading up to and through the "COVID Boom" it was a no brainer, every new model had to have powder coating standard, but it needed something else too.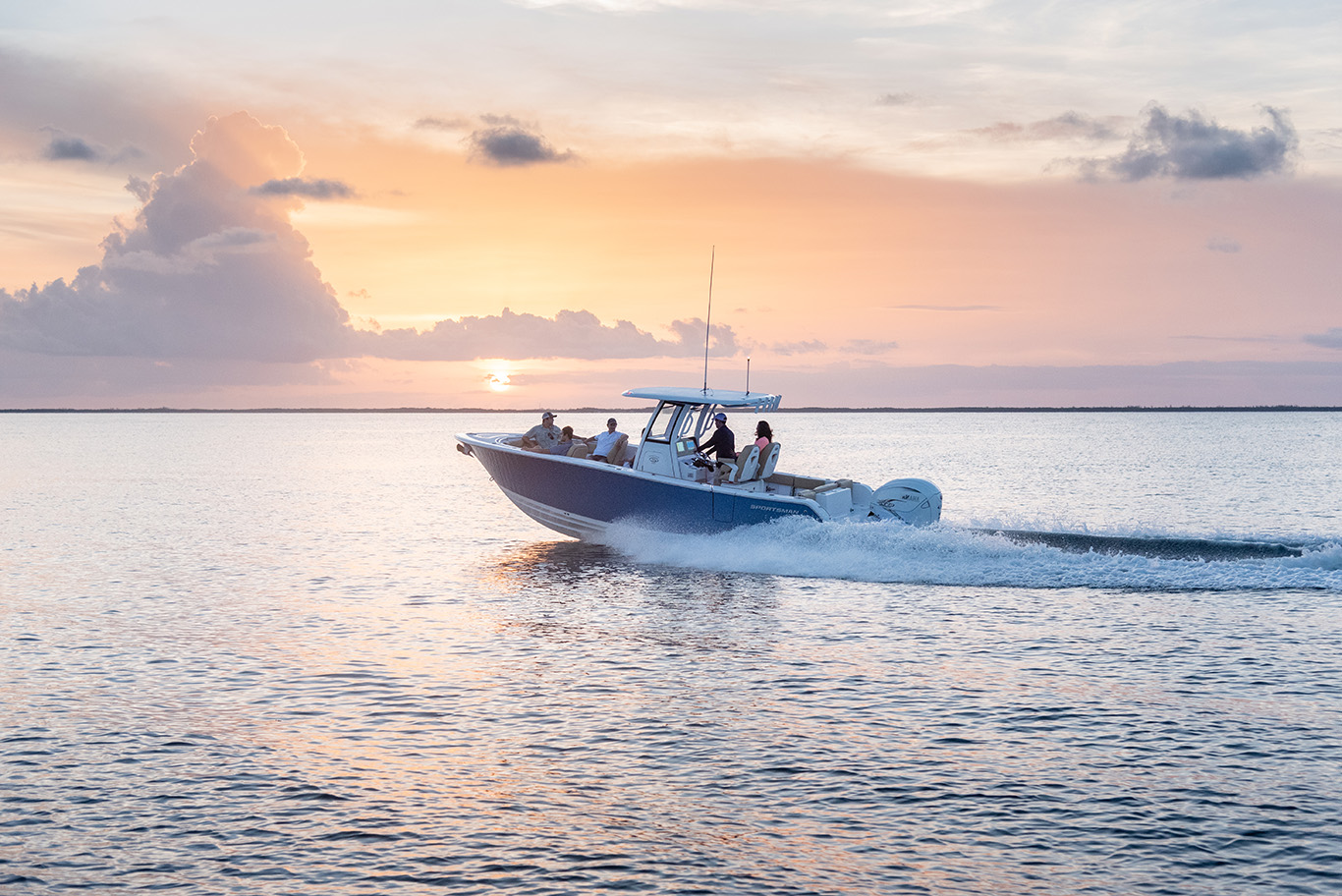 With the increasing demand of powder coating, new boaters and owners new to powder coating have a very similar question. How does it hold up? Especially in the harshness of the marine climate. Then many also ask, how can I maintain it? We've been building boats here at Sportsman for over 10 years, our owner Tommy Hancock, well he's been building boats basically since he could walk. So over that time frame he's learned a thing or two about how to continuously improve his product and one of those is the powder coating.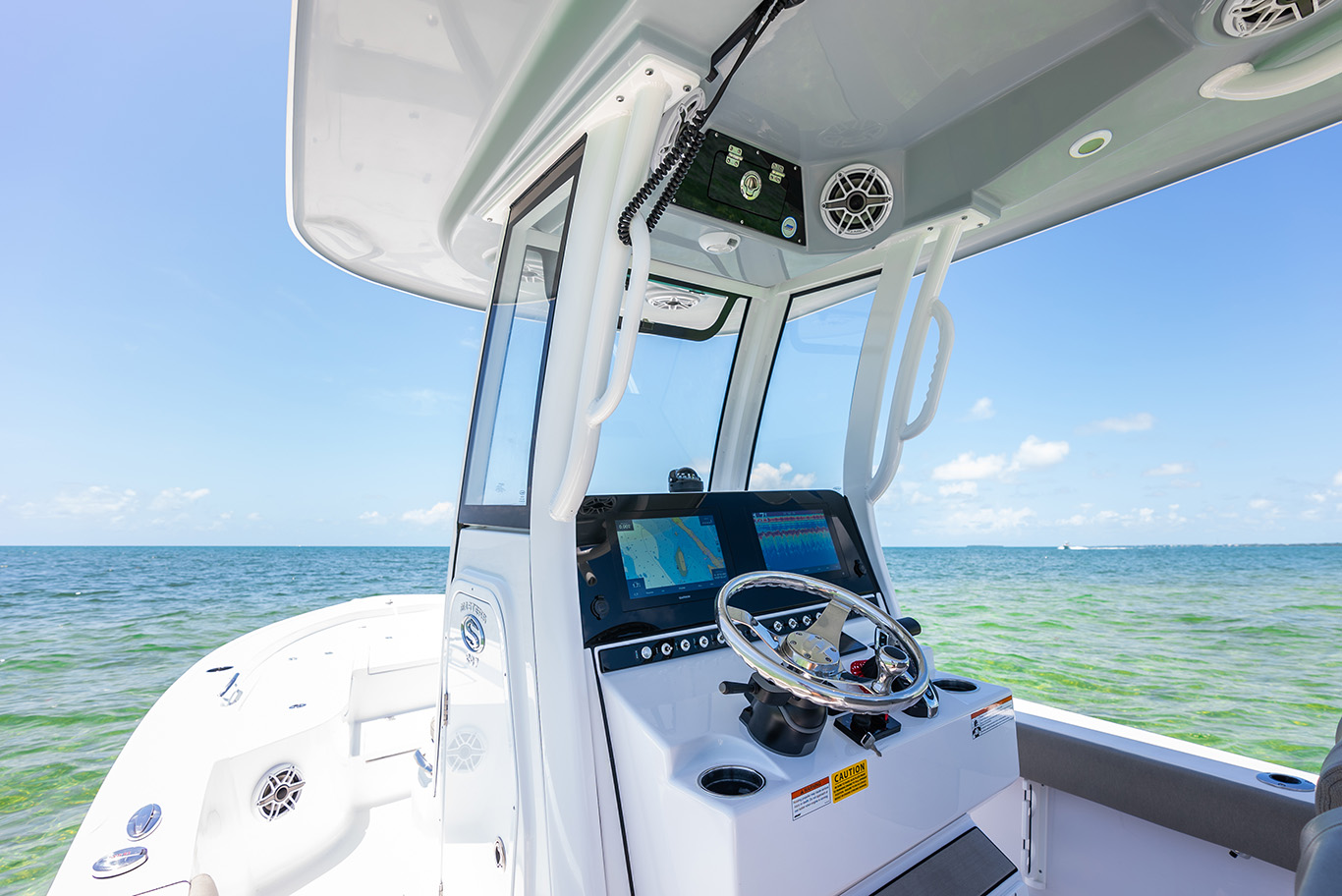 Like any product you've ever owned, its lifespan is going to vastly be determined by the care that you give it. If you don't wash your boat, bang it up, and don't take steps to protecting it, then you're probably going to see a lesser lifespan. Regular cleaning after every trip is a must, as salt, grime, and other debris can corrode and damage the finish. We recommend using a mild soap and water solution to clean your powder coated surfaces, and avoiding harsh chemicals or abrasive materials that can strip away the finish.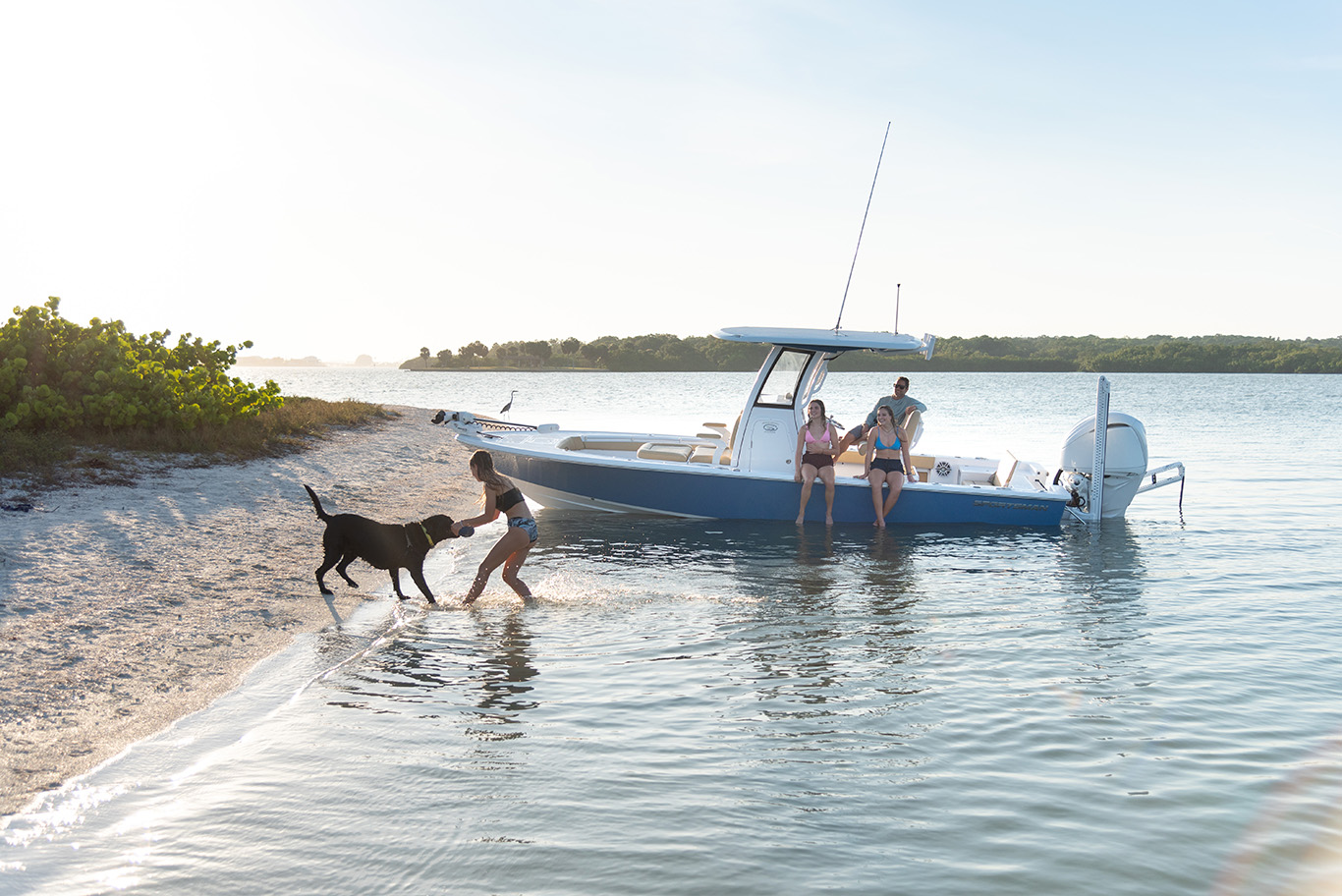 Proper storage when not in use is also key to extending the lifespan of your powder coat. Covering your boat or keeping it in a garage or sheltered area can protect it from the elements and prevent unnecessary wear and tear. Additionally, inspecting your powder coated surfaces regularly for any signs of damage and repairing them right away using a touch-up kit can help prevent further damage and extend the lifespan of the coating.
Lastly, we go back to Tommy and his increasing knowledge of the marine industry. The first Sportsman models had hard-top frame attached to the deck. While this isn't a bad thing, it can lead to powder coating issues and it's due to most owners not understanding. Powder coating is a tough surface meant to protect your aluminum frames and look good while doing so. However, consistent little dings on it can cause chipping and if not repaired that little chip turns into a bigger problem. When scrubbing the deck of the boat with a brush a lot of times you're banging up those feet on the deck floor. Over time that banging turns into a chip and that chip continues to grow.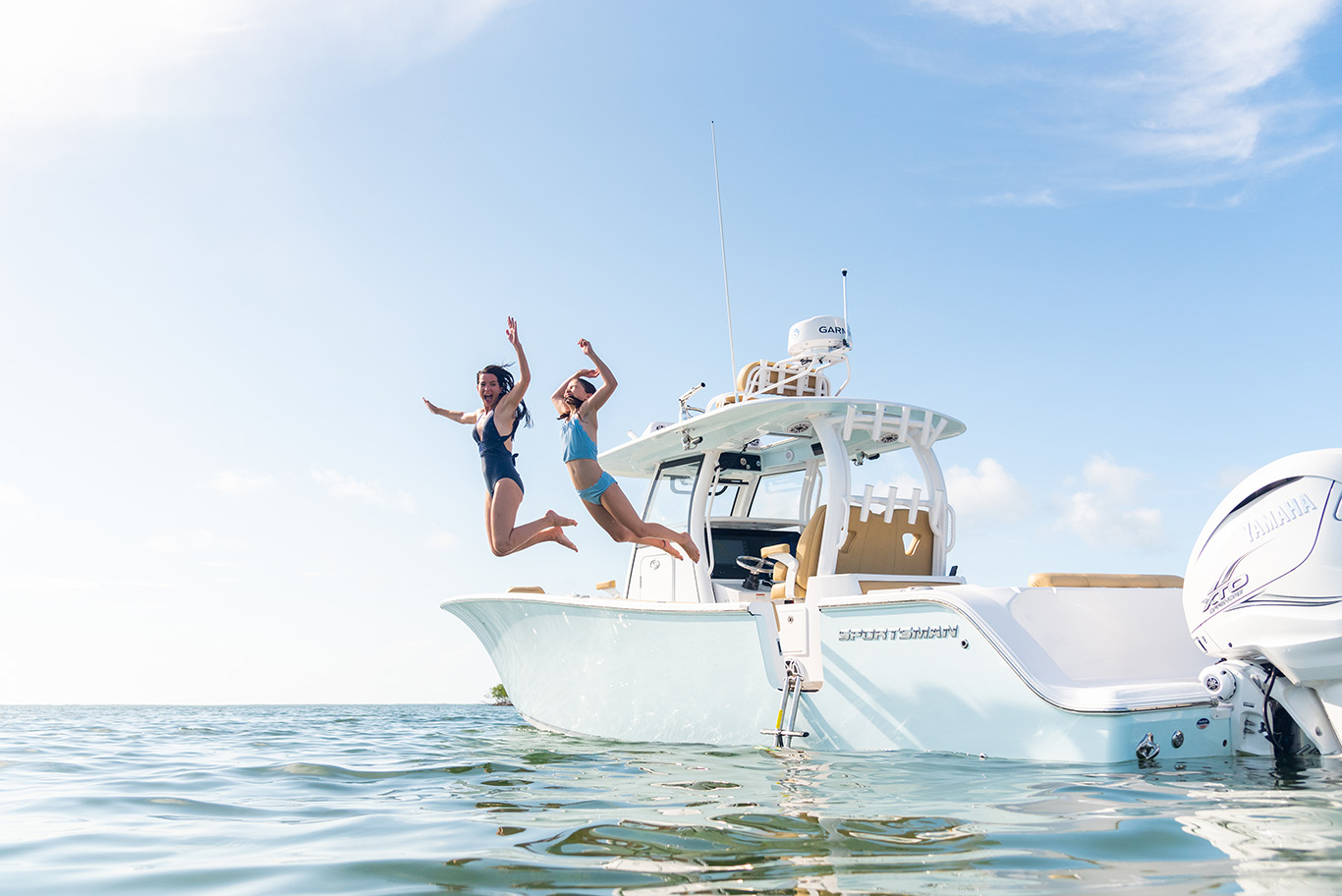 Our solution took some work but in turn gave way to several benefits. We built the hardtop frame into the console using D-tubing. This did a few things; it took the frame legs off the deck meaning no more brushes banging the powder coating. It gave way to larger interior spaces without eating into the deck space. The design brought a sleeker look to the boat and really made the lines pop. Additionally, this eliminated screws in the deck only enhancing our fit and finish and overall created a much stronger part due to the more durable D-tubing pipe. This design change has sparked continuous improvement in our entire line up, transferring this design down to almost every model with plans for future models each year.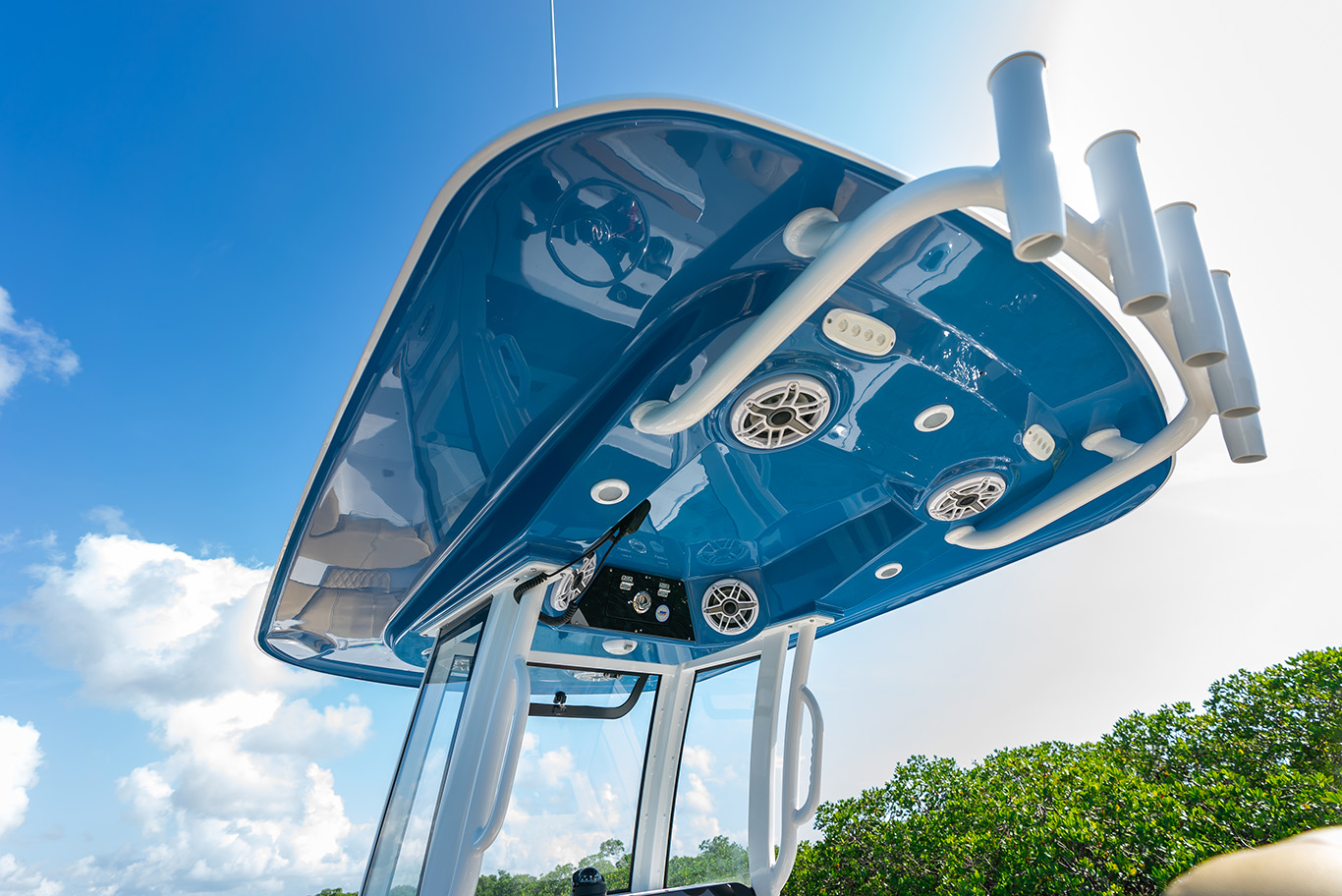 The "COVID Boom" sped up ideas that our design team had in mind, and it launched our company to the next level. There's been many integrations and changes but one that's notably seen is the standardization of powder coating across the board. Our new design doesn't stop powder coating from having issues but it's going to help eliminate where we saw them the most. With that said, it's incredibly important that you still maintain your powder coating. If you ever notice an issue your best decision is to reach out to your dealer or our customer service team. They'll be happy to help you get small spots patched so you don't have long term damage. The team here at Sportsman stands behind the quality and durability of our powder coating, and we're committed to helping you keep your boat looking its best.
If you're interested in seeing more ways of protecting and cleaning your boats powder coating you can check out an episode from our series Tech Talk. Our Regional Sales Manager, Aaron Dumont made a great video on protecting powder coating but also has several more in the series that will help you clean and protect your entire boat.