Gear up to ski and wakeboard behind your Sportsman! The Heritage 261 comes with a tow bar, perfect to get you and your family behind the boat. Read our blog post to find what gear you need to get started!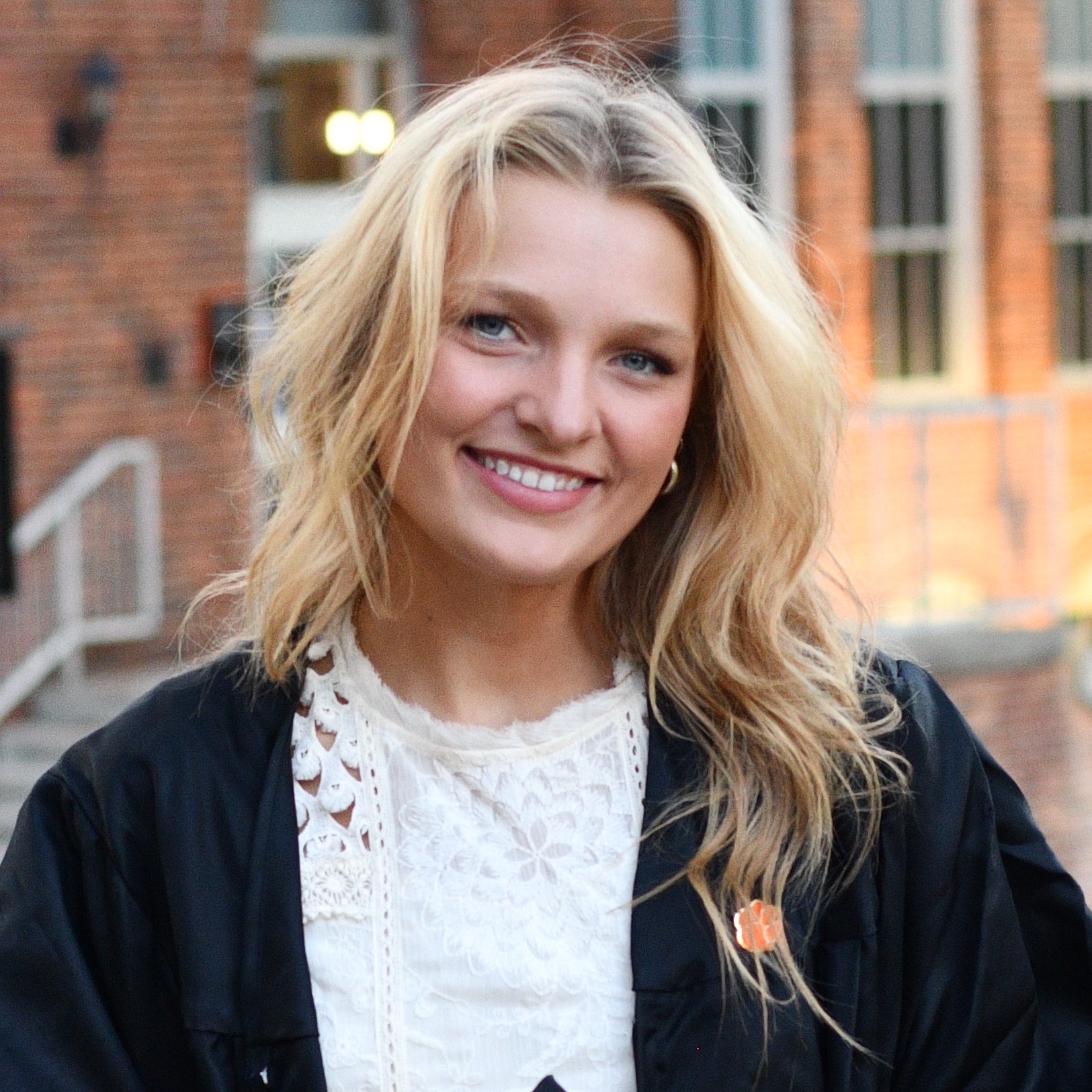 Abbie Skeen
Marketing Coordinator
One of the most popular models to hit the market in the Sportsman Boats lineup gives you opportunities to do more than any other boat in its class. With your Heritage 261, you can spend the day fishing, hanging out on the sandbar, and even engaging in a variety of watersports. Today, we'll walk through the gear you need to get behind the boat and utilize the ski tow bar, which is standard on the all-new Heritage 261.
Tow Ropes
Wakeboarding and waterskiing use nearly identical ropes, usually around 75 feet long, giving you plenty of room to move closer or further away from the boat. These ropes are engineered to pull skiers and have a slight give to them, which allows you to withstand the shock from the boat as speed changes. The key is to watch for wear on these ropes. It is essential to ensure that there isn't too much fraying and that they're being stored correctly to preserve your gear for the long haul. Handles come next with the rope. As a beginner skier, you should use a handle with a big "V" that gives you an easier pull. The more advanced you become, the shorter the ropes and the smaller the handles you should use, allowing for more mobility across the wakes.
Life Jackets and other Flotation
It is standard for beginners to wear a Coast Guard Approved life vest when on the water. However, we recommend that everyone being towed behind the boat wears the appropriate personal flotation device (PFD) to ensure maximum safety at all times. This equipment is the most important and will keep you safe in the water. It is important to find a vest that fits your size, ensuring it fits snugly around your chest and waist, and won't rise above your shoulders while sitting in the water. After you're done spending a day on the water, hang the vest to drip dry and ensure it is stored in a dry area to preserve your gear. Non-Coast Guard-approved vests are sold for competitive skiing in tournaments and other sanctioned events, so make sure yours has the correct label to keep you afloat while learning new ways to enjoy the water.
Choosing your Board
Before picking a board, it's important to consider your height, weight, and experience level. More advanced skiers typically use a relatively thin slalom ski. If you are not experienced, twin skis are a must! These skis come in a set of two and are usually wider with more flexibility in weight and size, so that the whole family can learn on them. Once you are used to skiing on two skis, you can drop down to one and get comfortable before upgrading. Some twin skis are also held together by a bar or rope to assist with the balance aspect of the sport.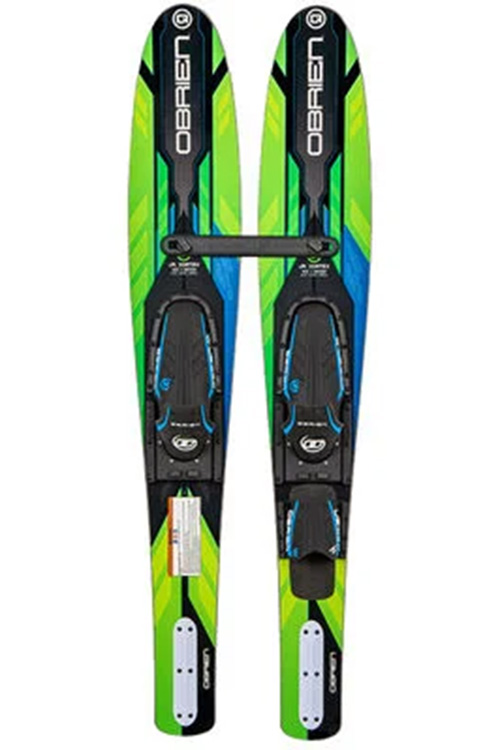 Trick skis are another type of waterski that have no fins, are a little shorter, and give you the ability to spin and do other tricks. Most people start with two trick skis and tend to stay closer to the boat for a steeper wake. These skis are more difficult to learn on but end up being a lot of fun.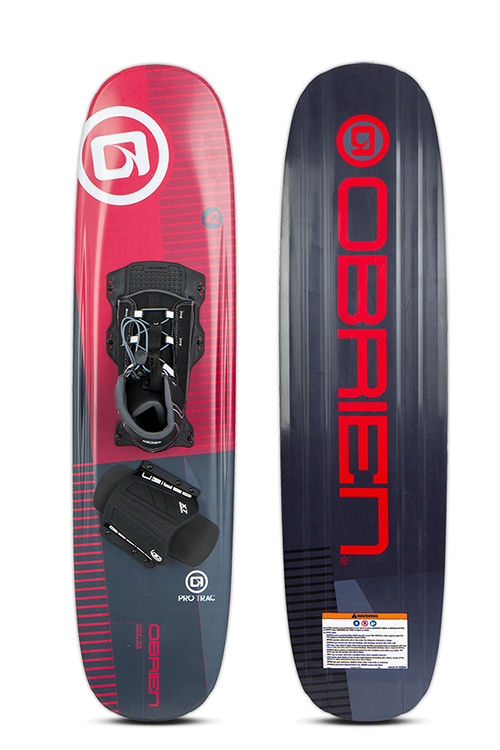 If wakeboards interests you, you'll want to consult a height-weight chart to find a board that fits you! After determining the size, look for a board with larger fins that is a bit wider to help you get used to riding the board. The more surface area you have on the water, the better!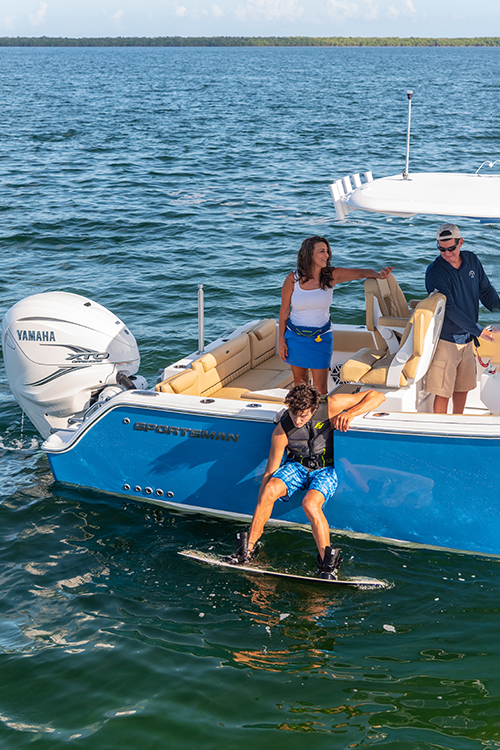 If you have kids wanting to start skiing and boarding, a beginner board is a great way to introduce them to the water. ZUP sells boards that allows you to knee board and stand up to get used to the feel of the boat pulling you forward.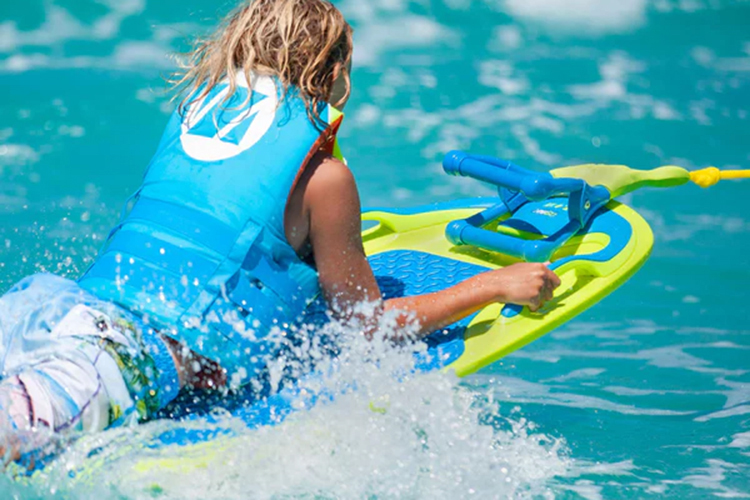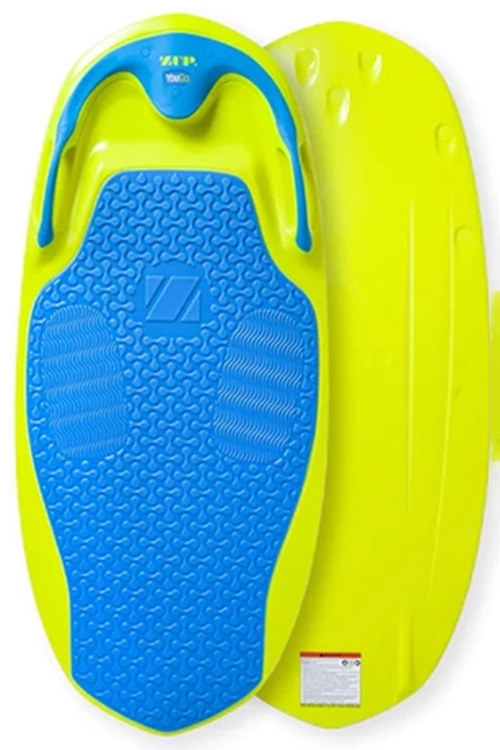 Other companies, such as O'Brien, sell platform trainer skis that can get kids used to the boat's pull. These usually include a handle and rope to get them transitioned into a pair of twin skis.
Other Items
The more time you spend behind the boat, the more you'll grow as a water-skier and wakeboarder. Over time, you'll want to purchase a pair of gloves to protect your hands from the pull of the rope. Nearly all watersports retailers sell different types of gloves, so you can choose what fits you best and what you're most comfortable in.
Rash guards and wetsuits are sometimes favorable in cooler or very sunny climates. Wearing a wetsuit can give you more flotation and keep you warm in the early spring water, while a rash guard can protect you from the rubbing of the lifejacket and the sun while you're behind the boat.
The biggest thing about learning to use your Sportsman Heritage 261 as a ski and wake boat, is to have fun and stay safe! Enjoy the time spent on the water and pass the handle to friends and family members that want to learn. To continue reading more about watersports on the Sportsman, follow our blog and watch our series, Tech Talk, to get all of the information you need to get on the water!