The Emerald Coast Boat Show meets record high attendance numbers and Sportsman takes the show with the largest booth front and center of the show.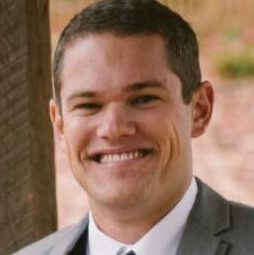 Daniel Robinson
Regional Sales Manager - Gulf Coast
Panama City Beach is known for its Emerald Green Coastlines and exceptional boating. The first weekend in March, the Emerald Coast plays host to a destination boat show called the Emerald Coast Boat Show at Pier Park in Panama City. The weather forecast for Friday did not look promising as the show had to make the call to delay the opening. In the end the weather held off and the show ended up opening at it scheduled time. This allowed for all attendee's to beat the weekend crowds and see the largest display of boats this show has seen in a very long time. With a massive display of Sportsman Boats, a total of 10 models on display. Our flagship Open 352 was showcased front and center of the Legendary Marine Panama City booth. Legendary Marine elected for the largest space in history for this show, located right next to the show entrance on the right hand side. We were fortunate to have every model offering displayed in some capacity including Heritage, Open and the Masters series.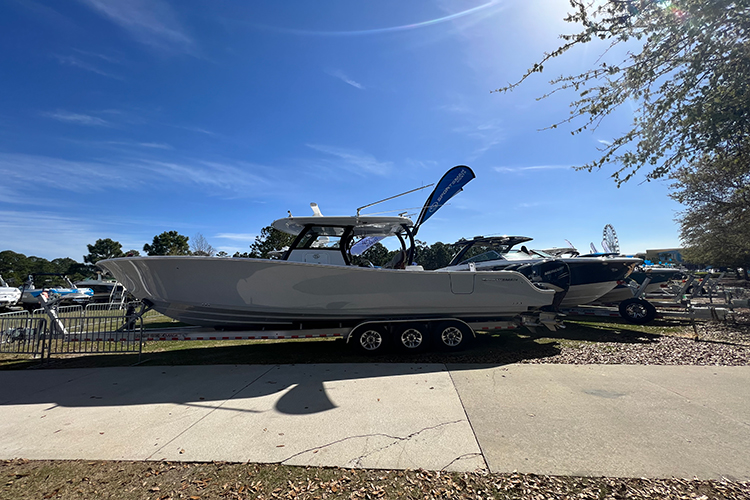 This year's show was extremely well received by customers and all dealers at the show. We were thrilled to welcome many new customers to the Sportsman Boats Family and many return customers looking to graduate up in size. We are truly thankful to all our wonderful customers trusting us and Legendary Marine with their new boat purchase. In order to continue the boating excitement into this season, Legendary Marine is extending their boat show incentives until March 21st to ensure everyone has access to the water this summer!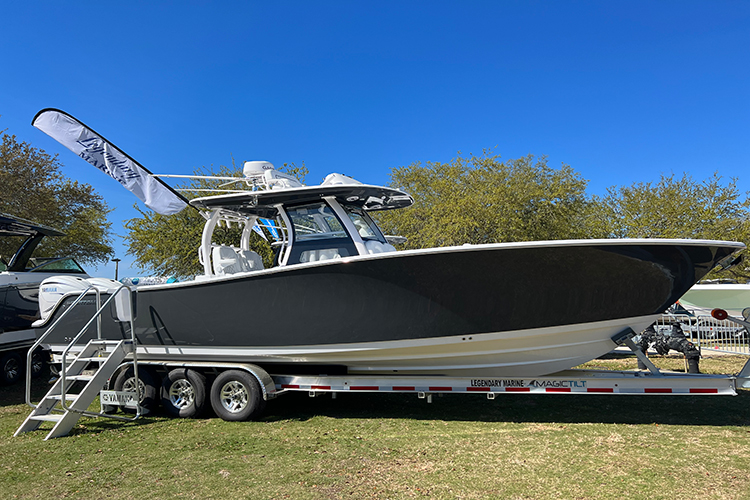 Sea trials will begin once all models are fully moved out of the show and back to Legendary Marine's state of the art facility in Panama City. Sea trails will be taking place all week thanks to their waterfront Marina location. If you are in the area or visiting soon, we recommend you stop in and meet Chuck and the Team and their amazing showroom to meet the best team in the area!