Single Engine
T-Top Available
SportLink® Equipped
Shallow Draft
10-Year Hull Warranty
NMMA Certified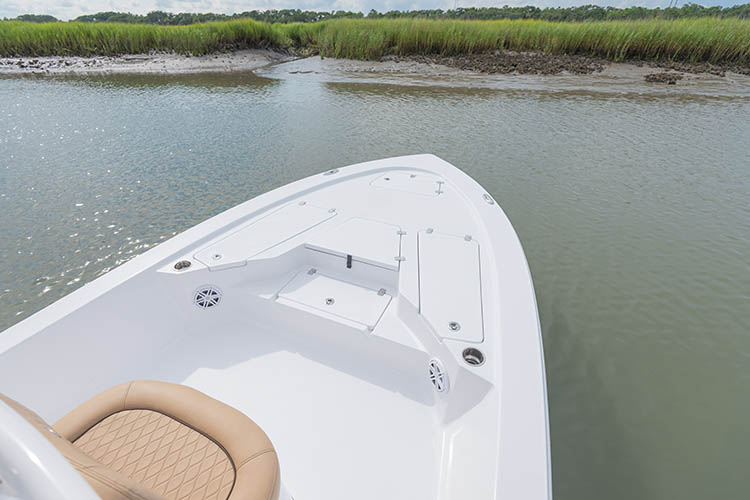 Bow Casting Deck
The bow features a large deck with all recessed hardware and lids for a spacious casting deck. Can also be equipped with cushions for the perfect sunpad area.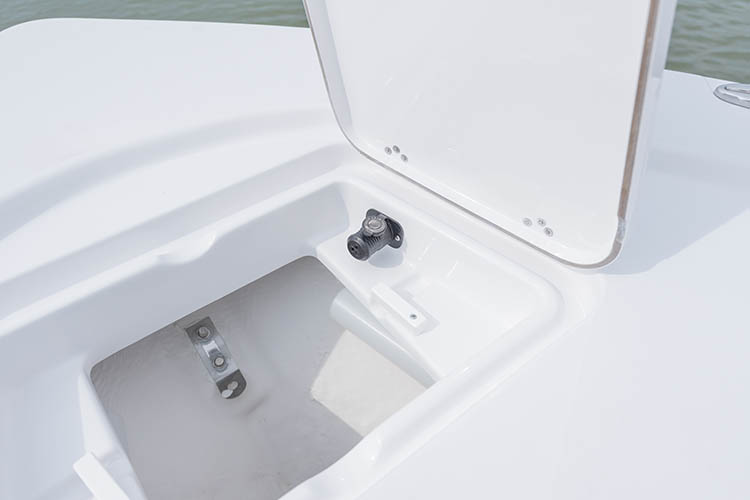 Trolling Motor Plug & Harness
For ease of installation, we have pre-wired this model to accept a trolling motor. At the bow, there's an electrical connection inside the anchor hatch conveniently located for the optimal bow mounted trolling motor location. This plug's harness runs into the console where the additional batteries and charger will get eventually installed.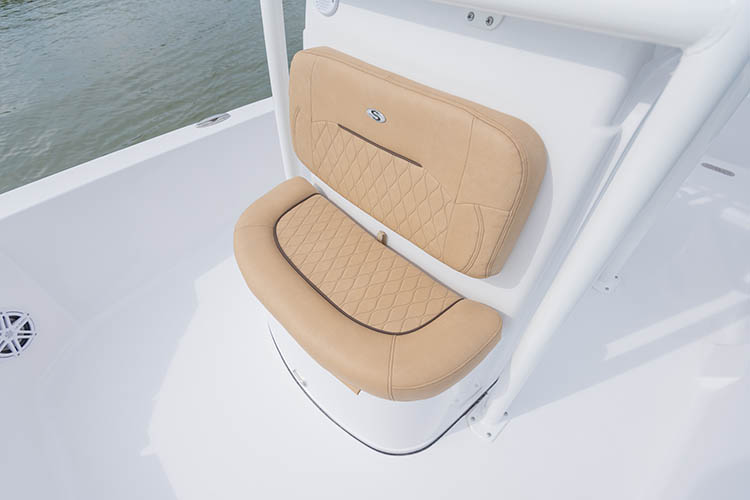 Console Front Seat
Comfortable console-front seat with backrest.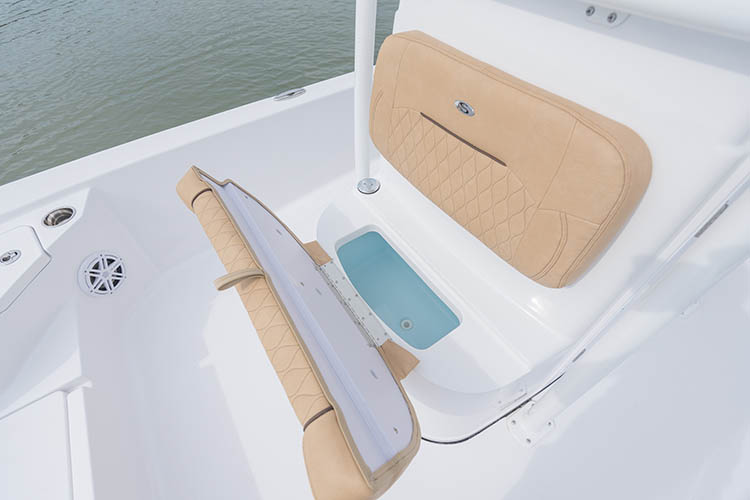 Console Front Cooler
Flip the bottom cushion of the console-front seat to reveal an insulated cooler. Conveniently located for those sitting up front.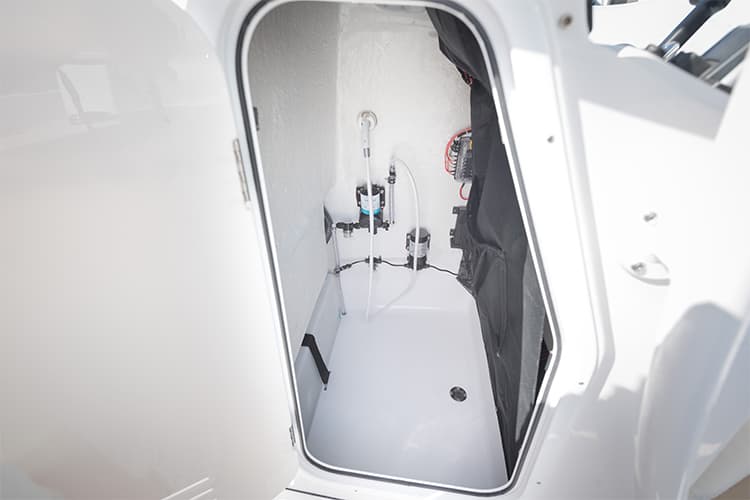 Enclosed Head
Inside the console, there is a built-in lockable storage area. This enclosed space can be used as a changing room or storage of bulky items. On the back wall, there's access to all of the connections to the electronics and fuses, very convenient for quick troubleshooting. This space can also be optionally fitted with a porta potti.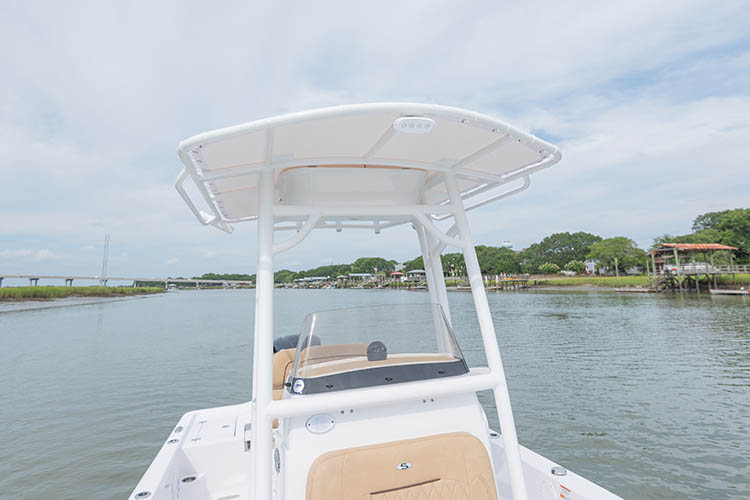 Console Windscreen
This console windscreen blocks and redirects some of the wind upwards for the comfort of those behind the helm.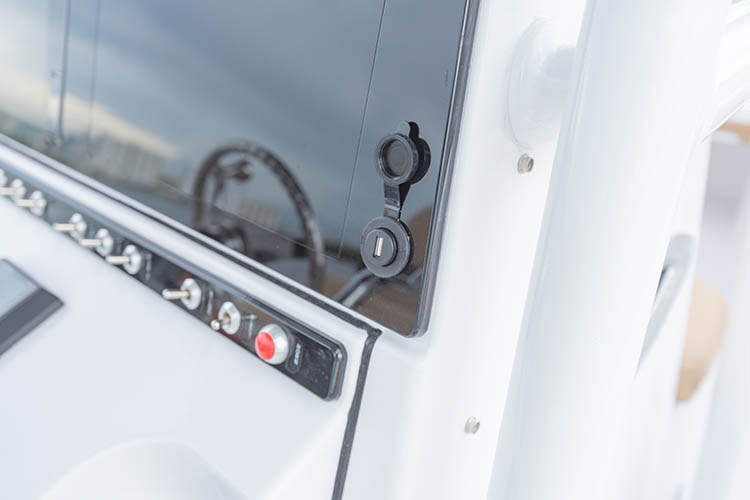 USB Plug In-Dash & 12V Receptacle
With the ever-growing demand to keep your devices charged, we include two USB plugs at the helm. The 2 included USB plugs are for charging and will keep your devices charged without interfacing with any other device. It also includes a 12 receptacle where you can plug in any cigarette-lighter style plug.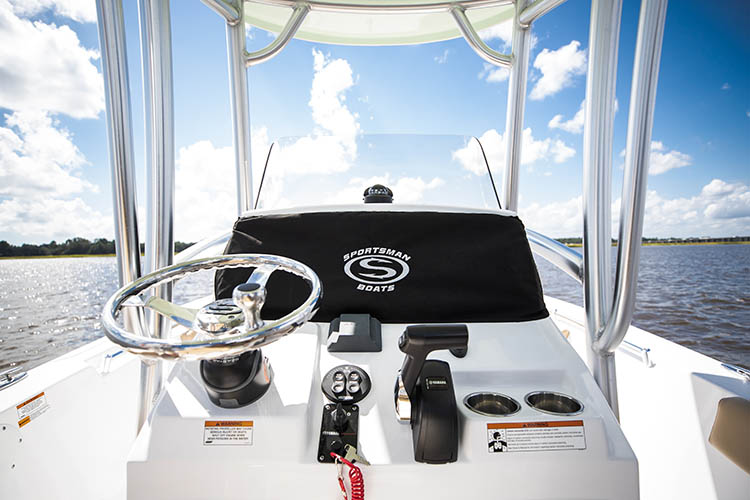 Dash Panel Cover
Protecting your electronics from the blaring sun is a breeze with the included dash panel cover. This custom made cover features the Sportsman logo embroidered and is made out of a tough outdoor fabric that will last for years.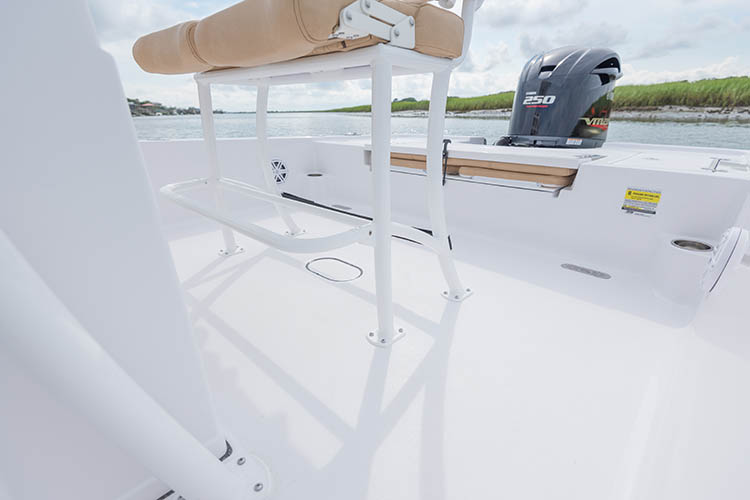 Under Leaning Post Space
The space under the leaning post allows you to fit a large cooler and strap it securely using the included velcro strap. For additional tackle storage, we offer the "Under Leaning Post Tackle Storage" option which adds additional plastic trays and a storage bin. The "Slide Out Cooler" includes a custom 75qt. ICON cooler in bonefish white.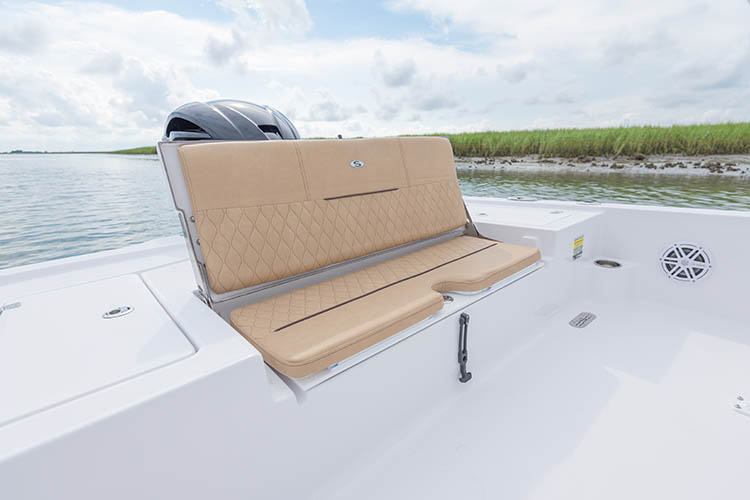 Rear Bench Seat
Molded-in bench seating accommodate up to two adults comfortably. The inboard seating is safer for the little ones than traditional outboard jump seats and the bigger single center cushion, gives you superior access to the bilge.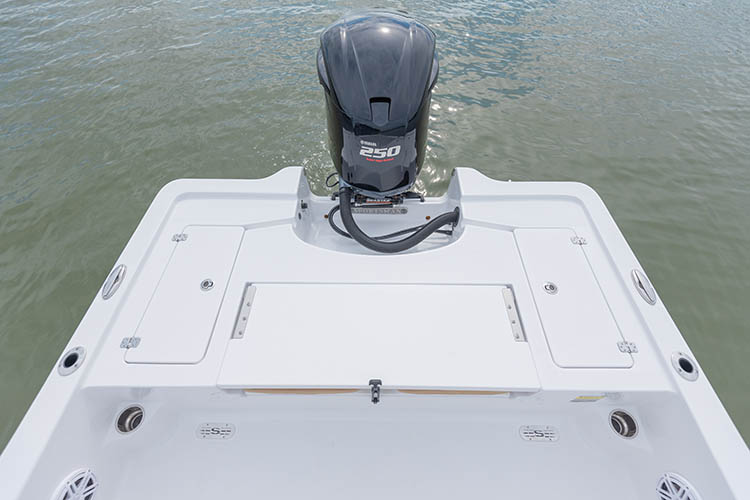 Rear Deck
Large rear deck area featuring all recessed hardware, cup holders and plenty of casting space.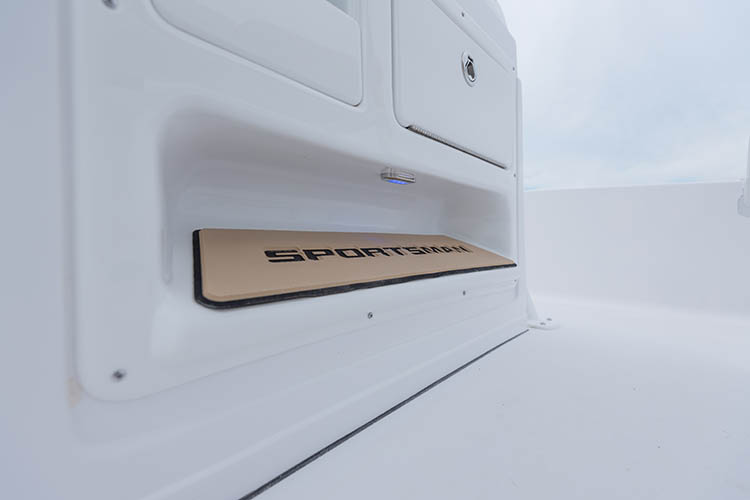 Interior LED Lighting Package
When the sun goes down, the cockpit comes to life. The included lighting package is as beautiful as it is functional, a blue glow covers every inch of the cockpit for safety and aesthetics.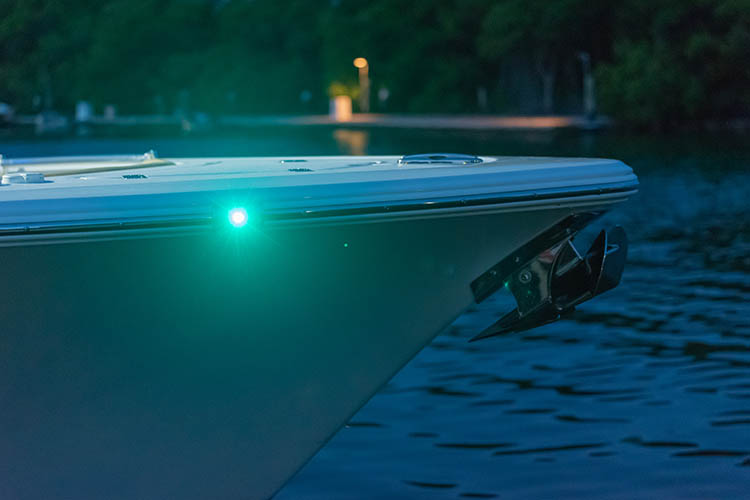 Rub Rail Navigation Lights
Traditionally, navigation lights are mounted somewhere on the bow in the form of a top mount or pop-up light but this exposes them as an easy damageable target. Our rub rail navigation lights are LED, super bright and barely noticeable. The lights are integrated into the rub rail on either side of the bow and provide the ultimate obstruction free installation.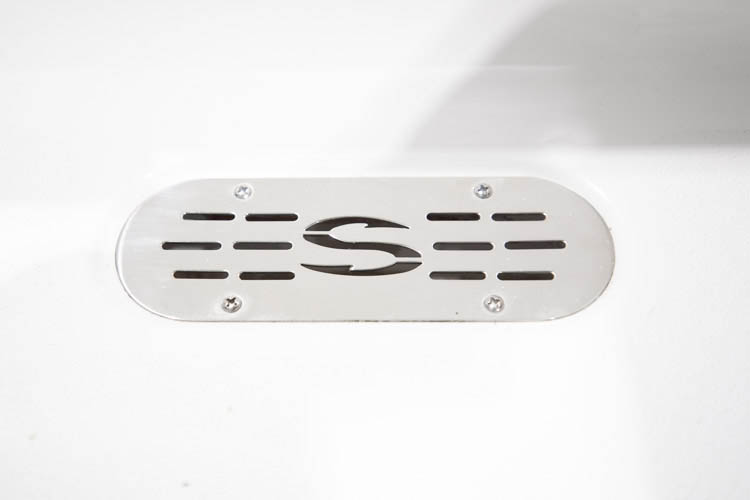 Self Bailing Cockpit
This important safety feature allows any water on the deck to drain overboard and not into the bilge area. Any water that seeps into the bilge, can only be pumped out by the bilge pump, which is slow at draining large amounts of water. All Sportsman Boats have a collector box drainage system that ties in all drains from the deck and redirects the water directly overboard without mechanical assistance.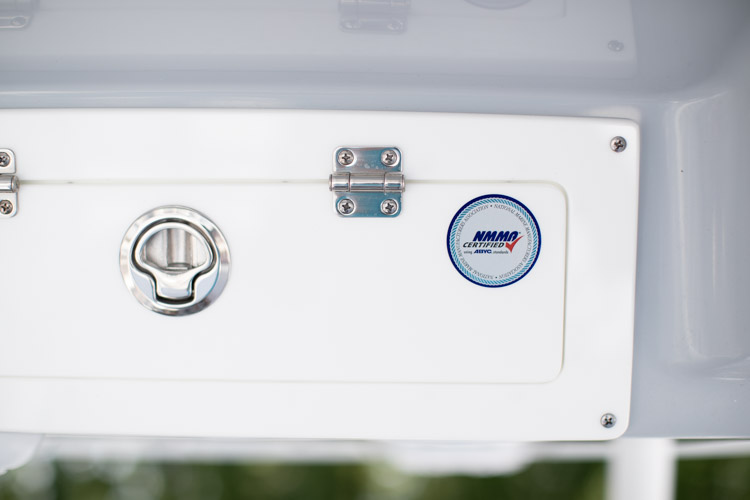 NMMA Certified
For a boat to be NMMA certified, it must follow all of the strict guidelines set by the NMMA for certification. Sportsman Boats diligently follows all of the manufacturing guidelines and is committed to only using certified parts and components in all models. Click to find out more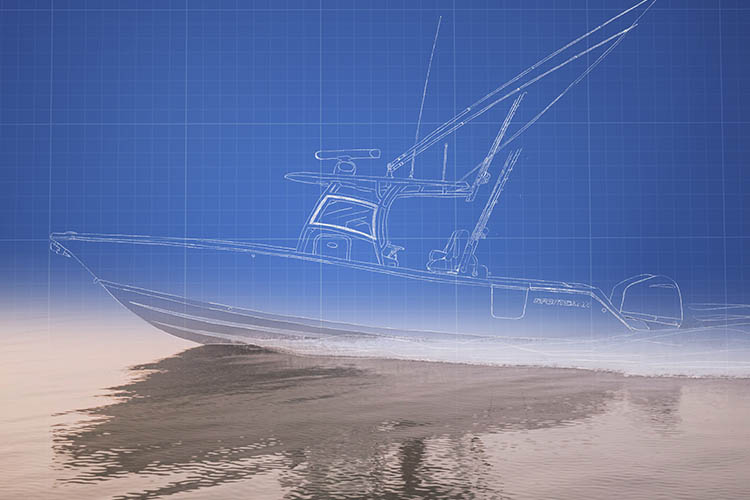 SportTech® Advanced Fabrication Process
Our SportTech® hulls feature a no wood, all fiberglass construction, meticulously engineered to withstand the test of time and built using advanced composite materials, resins and bonding agents. The hulls are crafted with vinyl ester resin for its ultimate weatherability and resistance to water intrusion, a 10-Year Limited Hull Warranty is standard on all Sportsman Boats.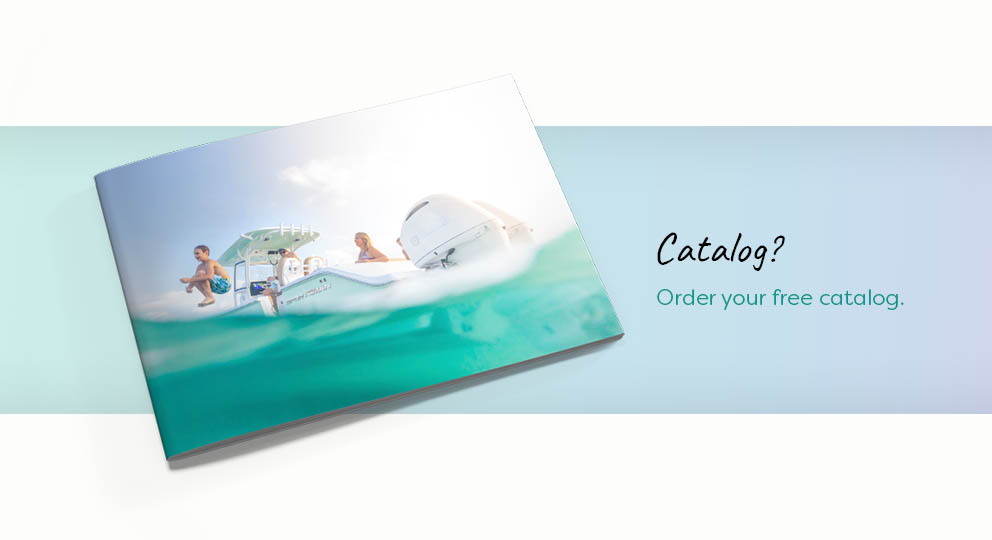 Choosing the engine for your Sportsman Boat doesn't have to be a daunting task. We have tested power options for each model for adequate performance and efficient. Yamaha offers a wide array of engines and propellers and they have worked with us closely to choose configurations that are going to meet your needs, regardless of your boating style or demands. For more detailed performance information, visit the performance section for this model.
---
200HP
F200XB Four Stroke
F200XCA Four Stroke
VF200LA Four Stroke (req. SeaStar Jack Plate)
250HP
VF250XA Four Stroke
F250XB Four Stroke
F250XCA Four Stroke
I crawled on and rode almost every 22-24 Bay Boat available before I actually stepped onto a Tournament 234. The moment I stepped into the cockpit, I was sold. Big inside, but skinny water ready. Layout just right. Technology and use of current features is cutting edge. And the finish...then I rode on it. And, the deal closed right then. Ride a T234, look at the features, weigh the cost. A few more bucks gets you a ton more boat. I've had 20 boats in my life. Best value I've owned!
- John
SPORTLINK®
Electronics Integration System
Take control of your electronics with SportLink® Electronics Integration System, equipped standard on every Sportsman Boat. The Garmin & JL Audio powered electronics packages have been carefully designed around each model to meet and exceed your needs out on the water.
Click here to learn more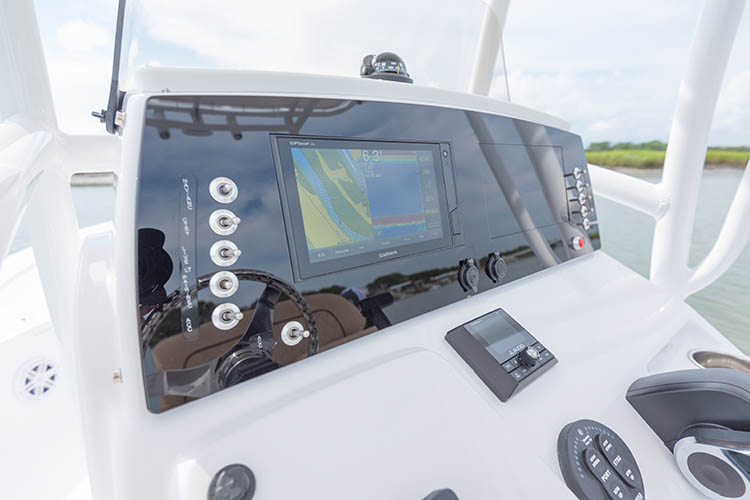 Garmin GPSMAP® 942xs MFD 9"
Experience advanced navigation with the included 9-inch GPSMAP 942xs touchscreen combo. The unit has wireless connectivity features for Garmin mobile apps, NMEA 2000 support and Garmin Marine Network capabilities for radar. You get both LakeVü HD inland waters mapping and BlueChart g2 coastal charts covering the coastal U.S. (East Coast, West Coast, Gulf of Mexico, U.S. and the Canadian side of the Great Lakes).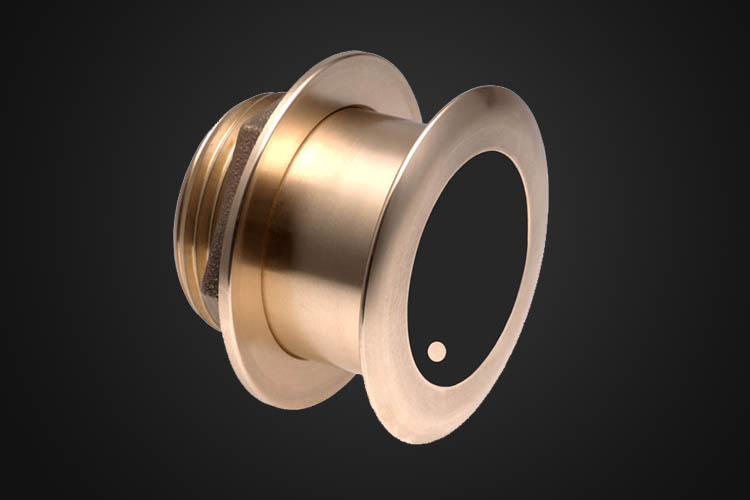 Airmar B60 Thru-Hull Transducer
A dual-frequency 600W Tilted Element™ transducer in a low-profile housings that compensate for the boat's hull deadrise. With a range of up to 1,200 ft @ 50 khz, performance is never compromised. It offers professional and recreational boaters advantages similar to using a fairing block but is installed nearly flush to the hull.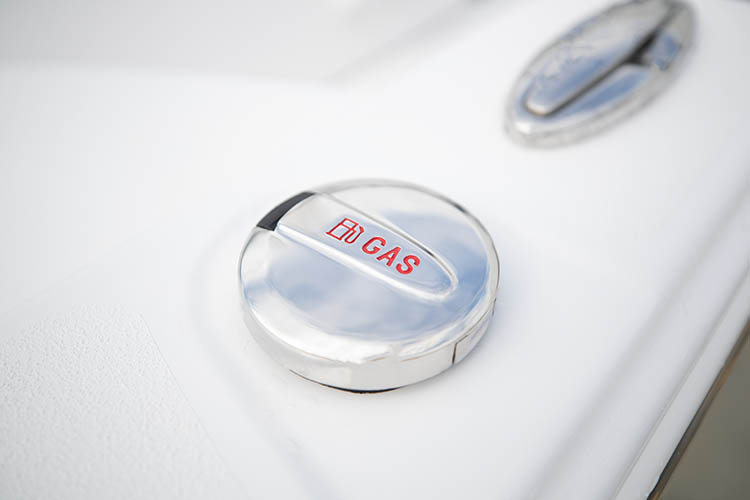 Fuel Level Sensor
Fully integrated into the SportLink system, this sensor reads the fuel tank level digitally and is able to relay this information to your Garmin screen. Using this information it is able to make accurate calculations on fuel range.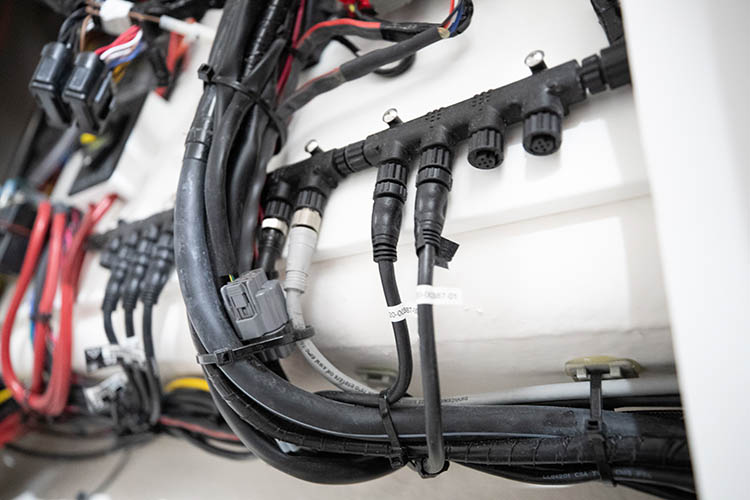 NMEA 2000 Backbone
Starting with a great foundation is essential. All SportLink® packages are connected using NMEA 2000 communications standard backbone to allow them to communicate with each other flawlessly. This communications standard system is highly extensible and with hundreds of NMEA 2000 compatible devices, you can expand and customize your electronics endlessly.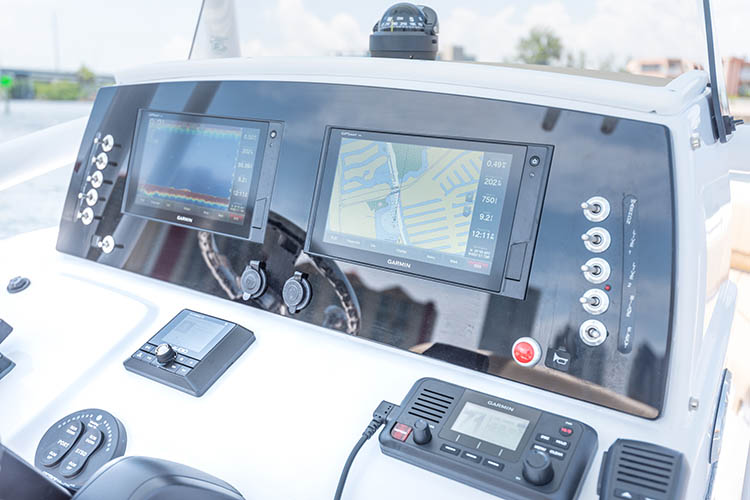 Second Garmin GPSMAP® 942xs MFD
Adding a second screen duplicates all of the functions from the first screen and adds display real estate. Instead of having to split a single screen, you are able to split functionality across two full size displays. Keep in mind that all of the information is shared with both screens, meaning you are able to set each one to display exactly what you need.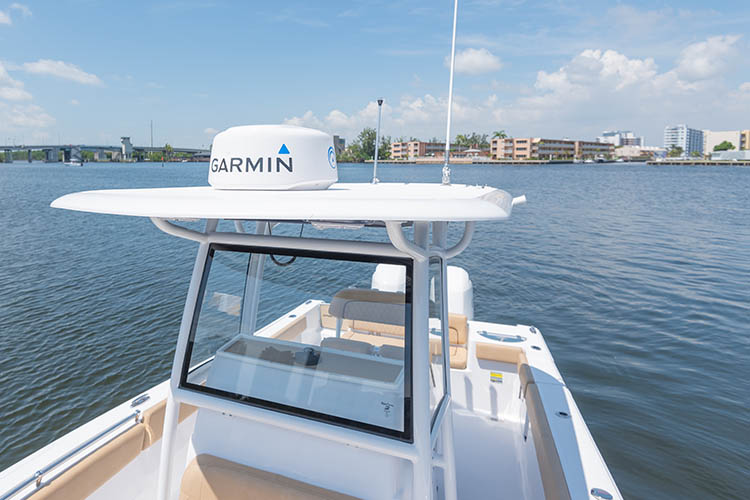 Garmin GMR™ Fantom 18 Radome
The 18-inch, 40 W solid-state Garmin GMR Fantom 18 dome radar features MotionScope technology, which uses the Doppler effect to detect and highlight moving targets to help you avoid potential collisions. Fully integrated with the Garmin chartplotter.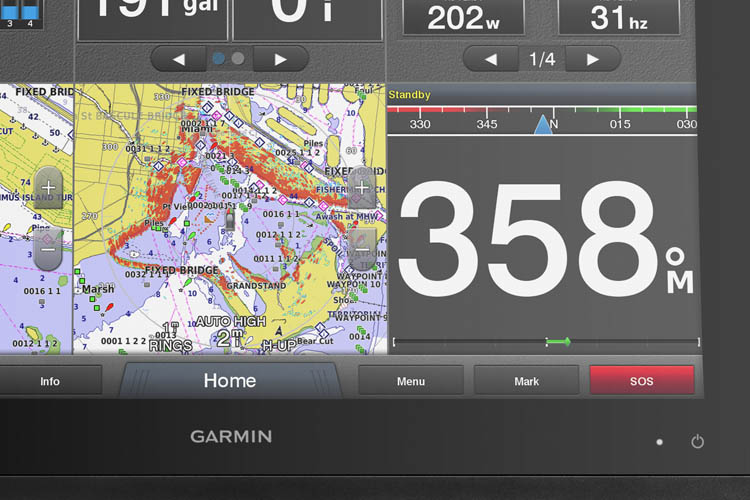 Garmin Reactor™ 40 Autopilot
Reactor 40 autopilot provides relief from manually holding the wheel to maintain course, especially when cruising at moderate to high speeds. Sit back at the helm and enjoy your time on the water as the solid-state 9-axis AHRS technology delivers a comfortable ride.
NOTE: Requires Optimus Electronic Power Steering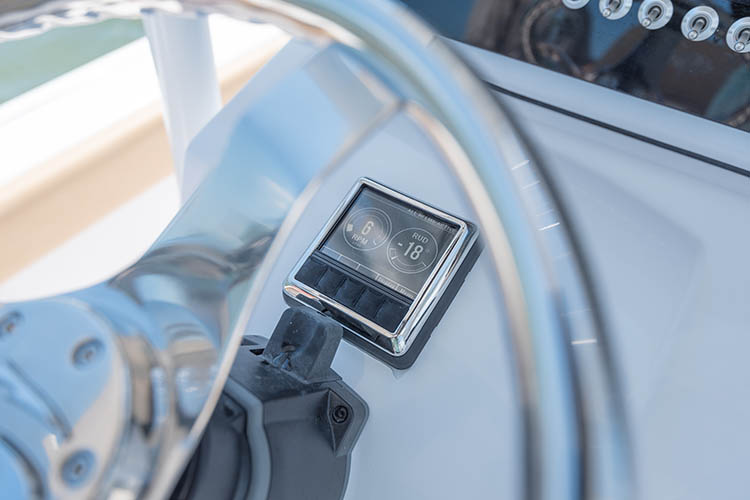 Optimus Electronic Power Steering
The SeaStar Optimus Electronic Power Steering system raises the bar when it comes to comfort, control and maneuverability. It features adjustable speed sensitive turns lock to lock which means that the number of turns it takes to turn the engine from left to right adjusts automatically depending on the speed the boat is moving at. This truly makes steering feel like a sports car.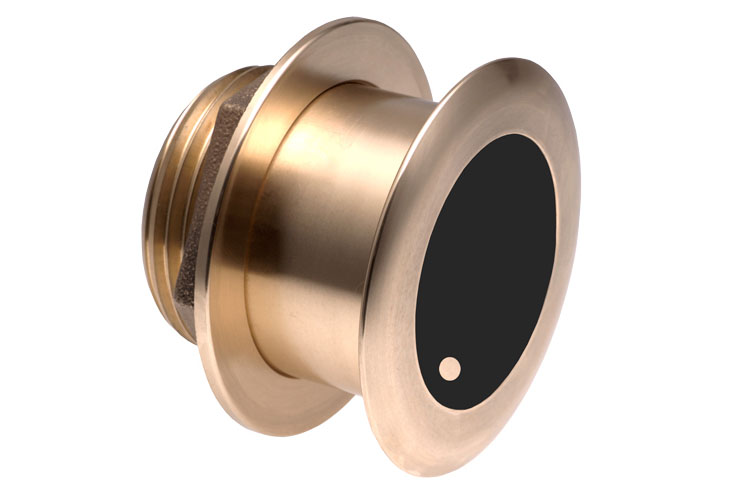 Airmar B175M CHIRP 1kW Transducer
With a range of up to 1500 ft, it is ideal for sportfishing. CHIRP technology delivers target resolution and depth penetration superior to traditional single-frequency sonar. This transducer is able to measure both depth and temperature in a single package, with a simple installation that requires just one connection to your Garmin multifunction display.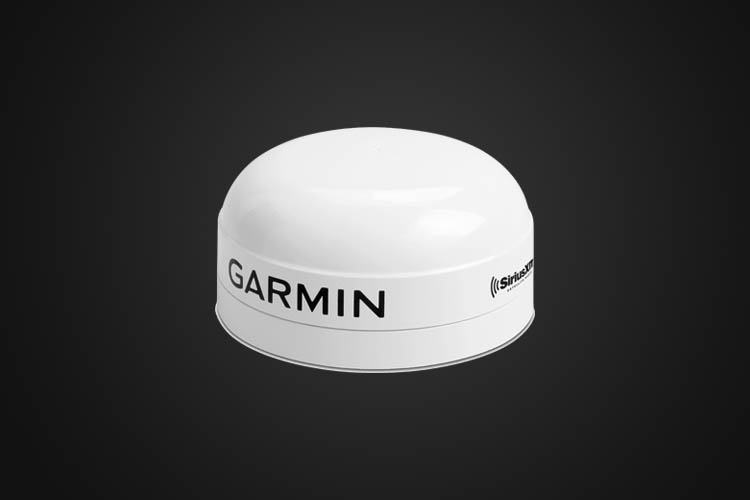 Garmin GXM™ 53 SiriusXM® Weather Antenna
The GXM 53 SiriusXM® weather antenna lets you enjoy added confidence and peace of mind on the water by always having access to the most current weather conditions and forecasts. The antenna adds highly detailed weather information directly to the screen including current weather information, NEXRAD, lightning, water temperatures, wind and wave current conditions and forecast data.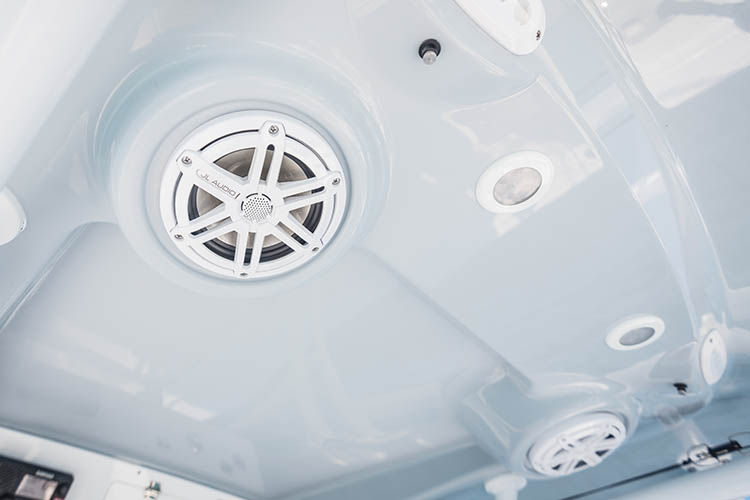 JL Audio MX650 White Sport Grille Speakers
Utilizing true marine-grade construction, the MX-Series speakers are engineered to deliver high-performance sound. The MX-Series is optimized for infinite-baffle operation and employ JL Audio's long excursion woofer designs for solid mid-bass output and pure silk dome tweeters for smooth highs.
As part of the SportLink® package equipped on every Sportsman boat, all of the Gamin & JL Audio components receive 3 years of product warranty. This added value is exclusive to Sportsman Boats only.
"Just another reason to buy a Sportsman Boat."