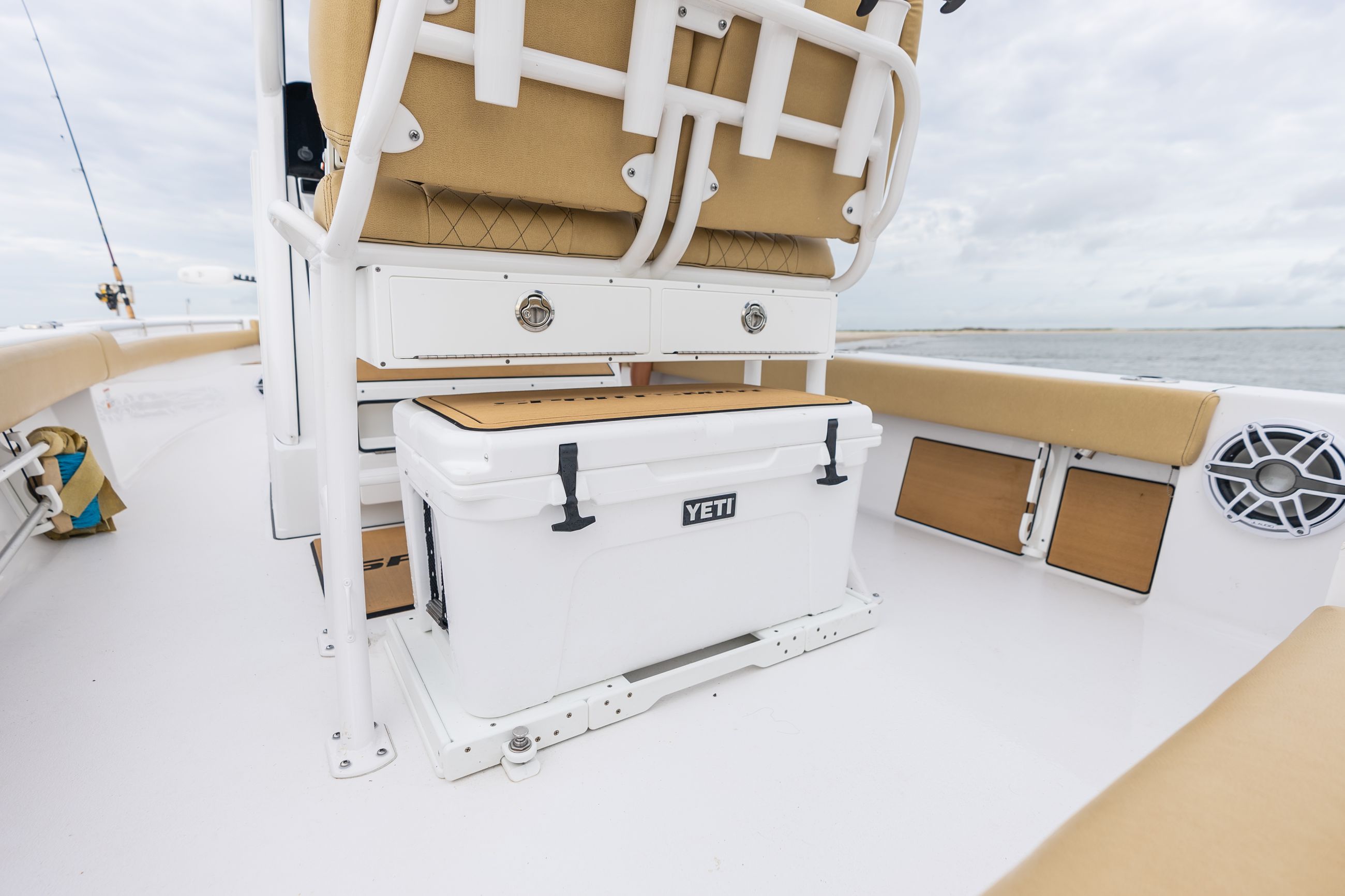 Under Leaning Post Space
The space under the leaning post allows you to fit a large cooler and strap it securely using the included velcro strap. For additional tackle storage, we offer the "Under Leaning Post Tackle Storage" option which adds additional plastic tackle trays and a storage bin.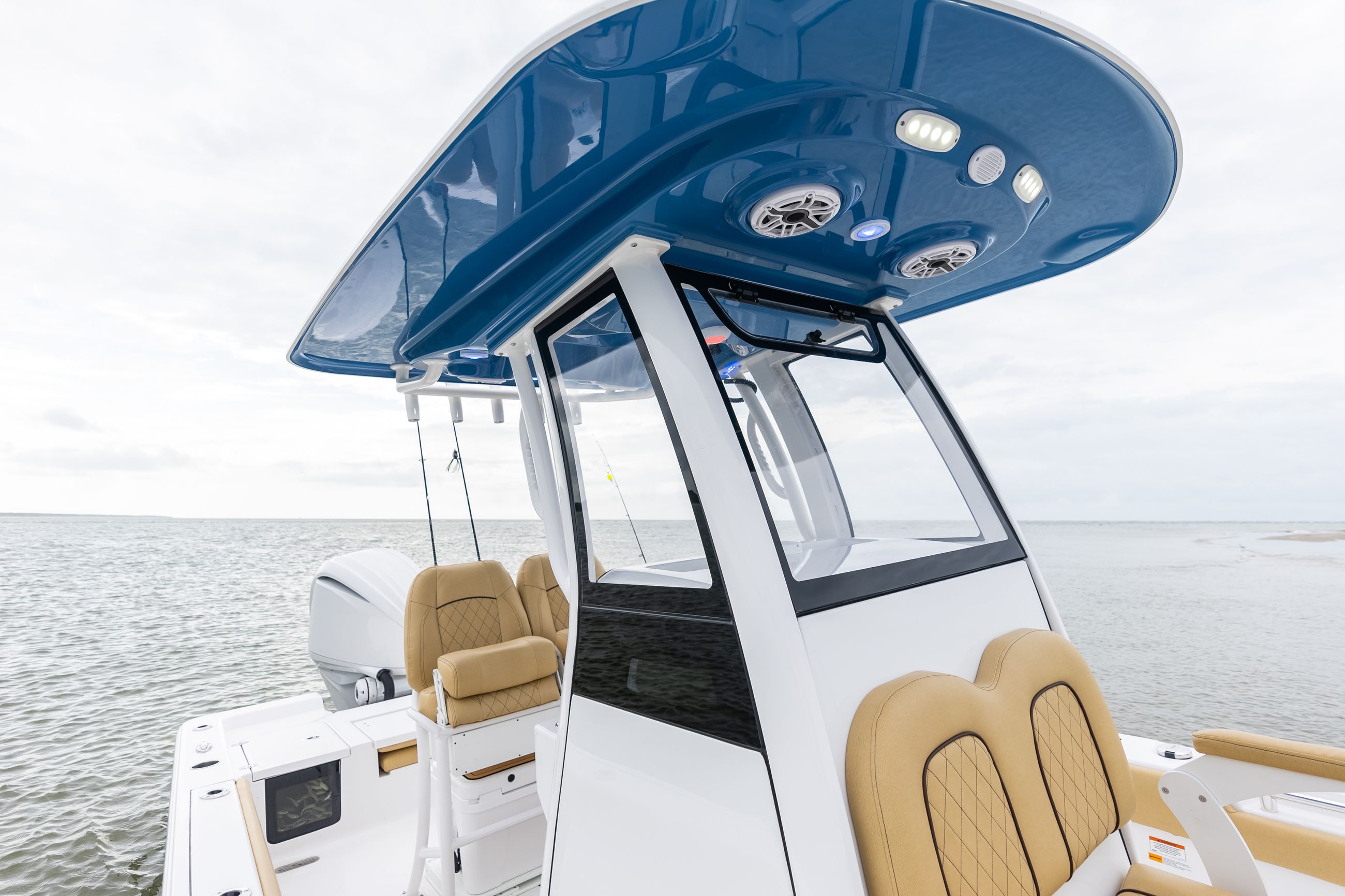 Hard-Top D-tubing Frame Structure
The 4-legged frame swoops seamlessly from the console up to the top and the design gives it immense structural stability. The class-first D-Tubing structure is not cut and welded as typically done, but rather it is bent and extruded out of a single piece of D-Tubing.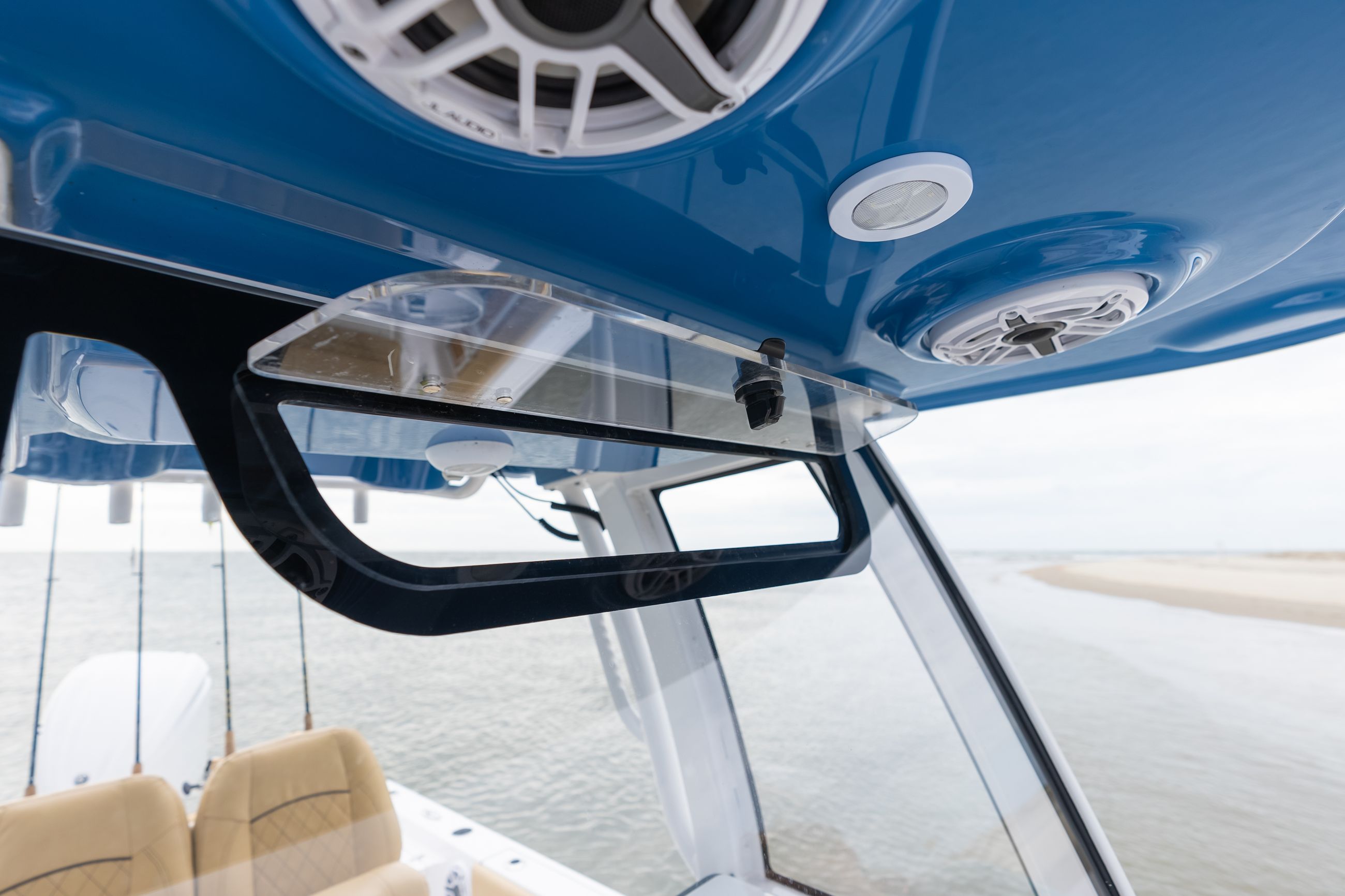 Integrated Tempered Glass Windshield w/ Manual Vent
Made out of high-quality tempered glass, the integrated windshield protects the helm of excessive wind and rain while maintaining excellent air flow. The top section opens up manually to let in cool air. The glass is extremely easy to clean and will never fade, yellow or deteriorate.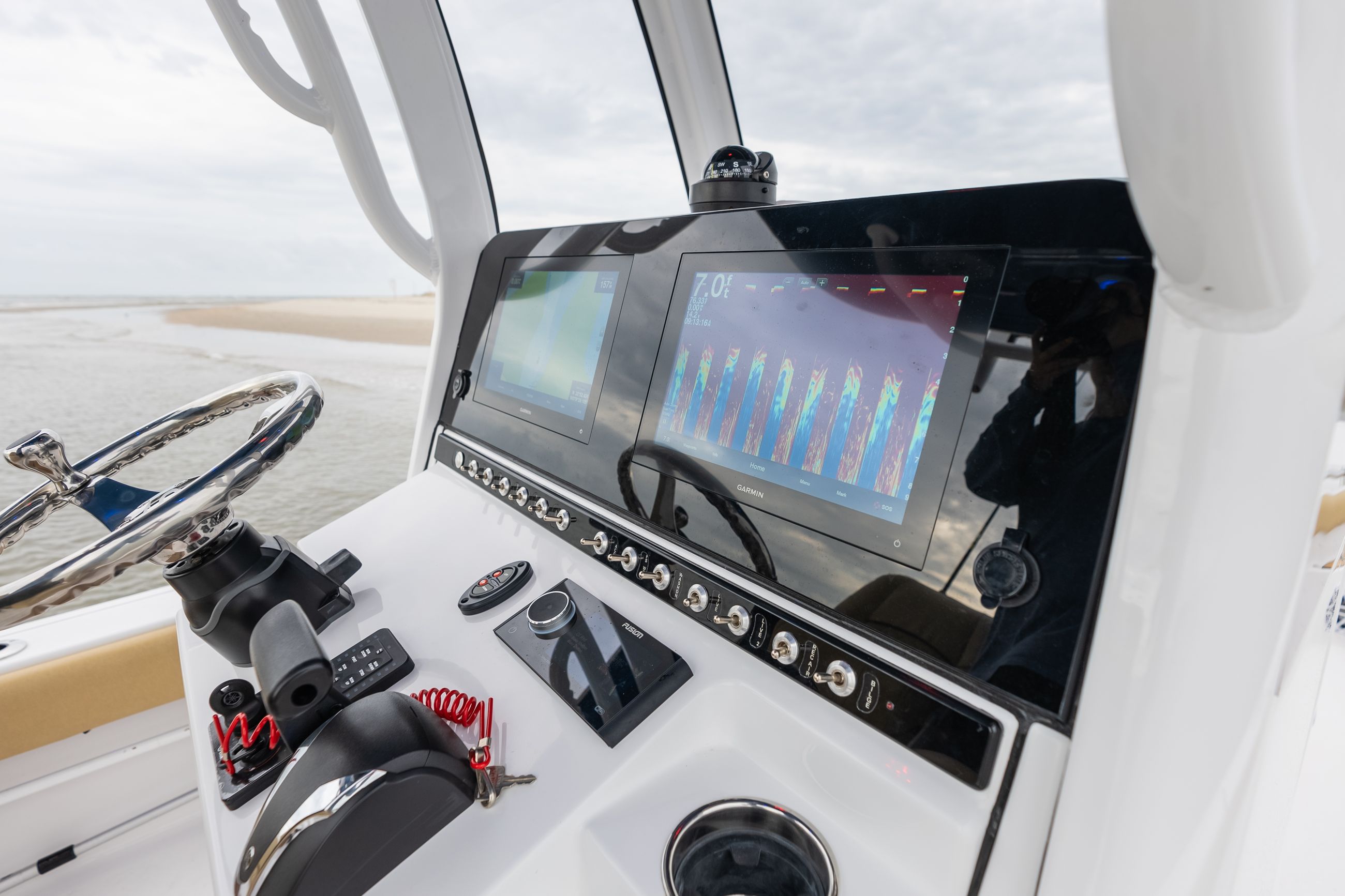 USB Plug In-Dash & 12V Receptacle
With the ever-growing demand to keep your devices charged, we include two USB plugs at the helm. The 2 included USB plugs are for charging and will keep your devices charged without interfacing with any other device. It also includes a 12 receptacle where you can plug in any cigarette-lighter style plug.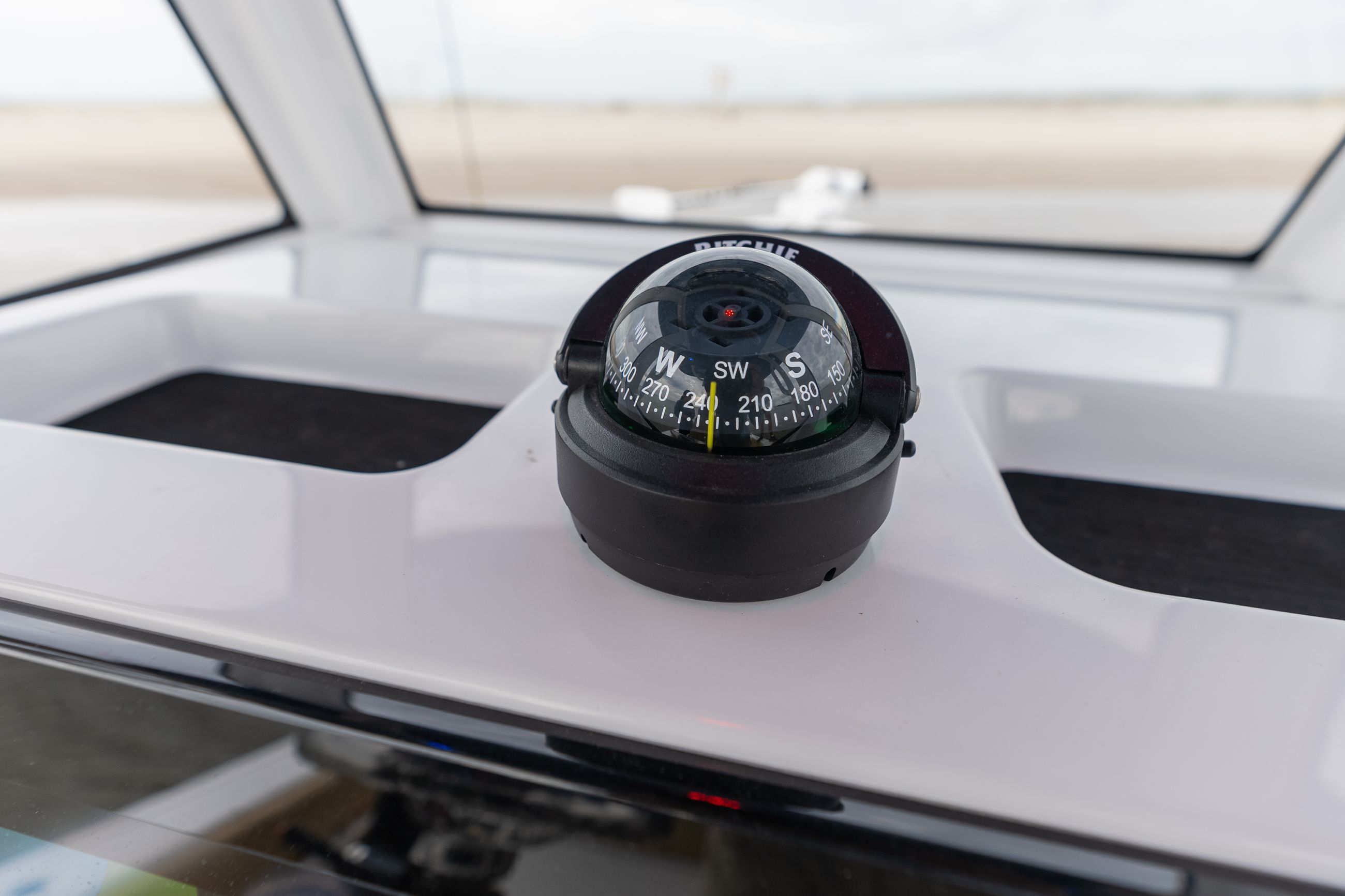 Compass
Considered one of the Four Great Inventions, the compass remains the cornerstone of any navigation system despite our advanced digital displays. Regardless of condition, your compass provides real-time heading and when used in combination with your GPS data, it allows you to optimize fuel efficiency & improve safety. When it gets dark, there's a built-in light inside the compass for night use.