When it comes to buying a boat, we all know that it takes hours of research and all in all, it's no small feat. Let us help.
When it comes to buying a boat, we all know that it takes hours of research and all in all, it's no small feat. To add to that, finding the right boat for you and your family, could turn into the most challenging part of the whole process. We here at Sportsman Boats, want to give you a few key tips to remember when searching for the right boat.
Where and how will you use your boat?
A firm understanding of where and how you will be using your new boat will help narrow down what boat style is best for you. This will mostly determine the size and style of center console you will need. Let's take a look at some examples.
If you plan to spend the majority of your time with a fishing rod in hand in shallow coastal waters, then something like the Masters 247 or Tournament 214 will complement that style of boating. These boats are designed to have a shallow draft and low freeboard which allows for access to shallower waters that a full-sized Deep-V center console could not achieve.
If family boating with the occasional fishing trip and frequent stops to your favorite sandbar are on the menu, our Heritage 241 would be the best fitting option. This boat has a Deep-V hull design which allows you to cover more ground, bring more of your friends and family members and give you a smoother rider. Higher gunwale height makes them ideal for the safety of small children and pets.
For the more determined boater and avid fisherman, a center console over 25ft with twin engines will be the best option. Boats of this size will allow you to accommodate more people and have a bigger fuel range for long trips offshore fishing and trolling. From our Open 252, up to our flagship Open 312 with the optional twin Yamaha 425 XTOs will get the job done. These boats have the amenities and fuel capacity to achieve any weekend goal with friends and family.
Do you know the manufacturer?
Boats these days are more than "eye catchers" and it's no secret that a lot of manufacturers build good-looking boats, but is that enough? Diving a little deeper on what to understand and look for in a manufacturer will reveal the differences.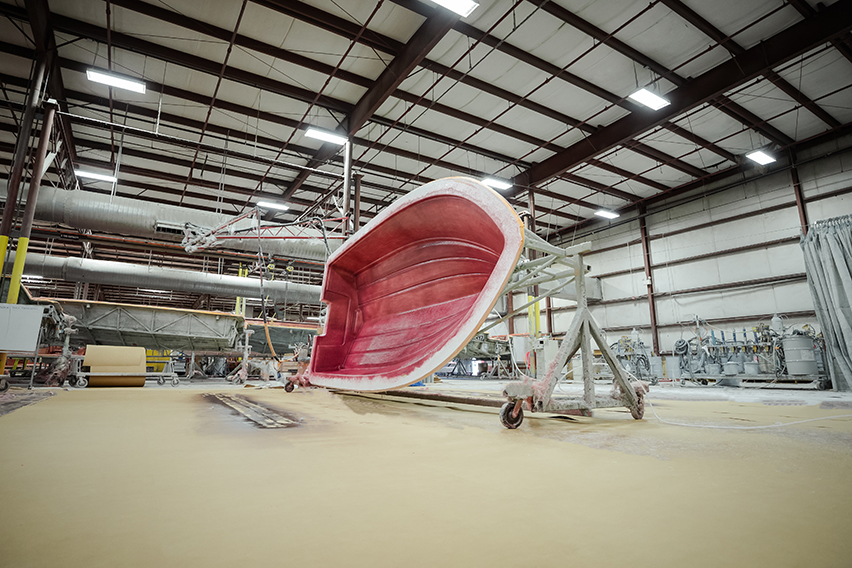 For one, NMMA certification and warranty can be something that a manufacturer might dust under the rug. Some may claim their boats are tested to an NMMA certification or ABYC standard but yet, are not actually certified. NMMA is a national association in charge of creating guidelines for all marine manufacturing in the U.S., their efforts include the grow boating program, designed to bring new generations to recreational boating, as well as, world-renowned boat shows. They offer a certification program for boat manufacturers that research has shown will drastically reduce the likelihood of a vessel having a recall for a safety issue.
Read more on this topic here and here.
If at all possible, take a factory tour prior to making a decision. This is time well spent to give you the peace of mind of knowing where your boat is coming from. Most folks we walk through our plant get a much greater understanding of what it takes to build a boat and are blown away by how labor intensive the process is. Additionally, factory tours are a great way to meet and see the people who will build your boat.
Find a dealer and Sea Trial.
Lastly, don't overlook arguably the most important step when buying a new boat, the Sea Trial. After you've narrowed down your search on what boat model will suit your needs, it's time to take it for a spin on the water. Connect with your local dealer to schedule a visit and sea trial on the boat you are narrowing in on and surely this will bring you that much closer to a final decision.
Overall, finding the right boat can sometimes be a stressful and a daunting task, but we can assure you, that putting these tips to practice will make that process a much more enjoyable experience.
One last thought, seeing is believing, submerge yourself in our YouTube channel for hours of detailed feature videos on all of our boats.