By offering the SportLink® system as a standard feature, we ensure that choosing a Sportsman boat for your next adventure becomes an easy decision. Simplify your boat electronics and embrace the power of integration with Sportsman's SportLink® system.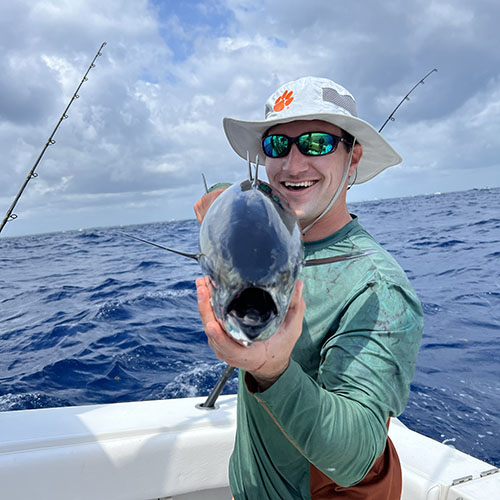 Chase Schelble
Technical Sales Representative
If you're in the market for a new boat you're probably considering a few different manufactures, some of which may not offer electronics systems standard. This is not uncommon but can make the decision tricky for some, you get to thinking, "what electronics should I install?" This issue is something we don't want you to worry about when choosing a Sportsman Boat. That's why we offer our SportLink® system standard, it's the brain behind our boats' operation, and it's this reason why we offer such great warranties with our partners so that you never have to remove this system from your boat.
Each component has been designed to operate with each of its counter parts (Radar, VHF, Stereo Head Unit) seamlessly by the touch of a button. This also allows for significant cost and time savings for the customer by offering this system standard our volume discount carries over to the customer vs having to buy these components individually at retail and install them post purchase.
First, let's look at the Garmin Multi-Function Device. Just as the name states, this device is at the core of our SportLink® system and truly what ties the system together and is responsible for the functionality of many other devices you may have on board such as an optional Radar or VHF. On select models this device also acts as a switch panel to power lights, pumps and other components throughout the boat. We offer multiple size displays across our model lineup ranging from 9" all the way up to 22" giving you ample space to utilize the Sport link system.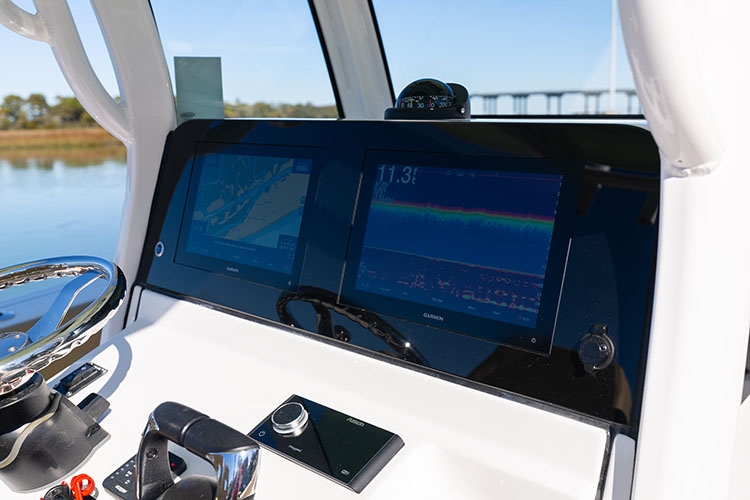 Next, let's dive into some of the other components that tie the system together. Found in all our premium models is the Garmin GFL-10 which sends fuel readings up to your MFD ensuring you have the most precise fuel readings possible while on the water. Another common component is the Fusion 670 stereo head unit or the optional upgraded 770 unit which allows for complete audio control through the unit itself as well as through your MFD.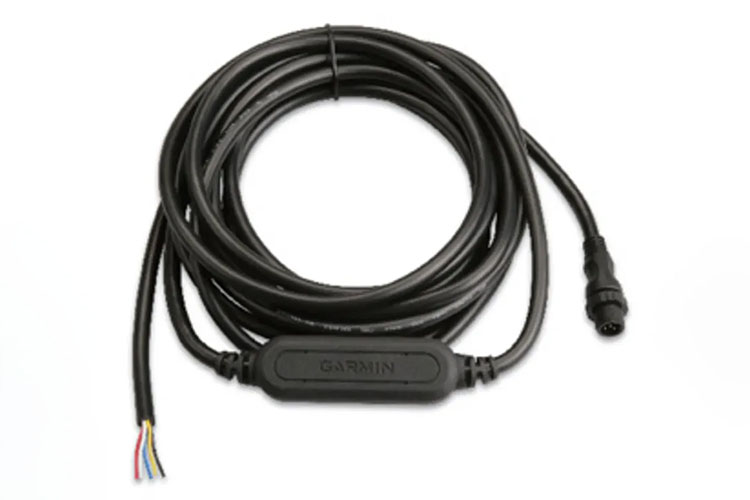 One of the more popular optional components of the SportLink® system is a Radar. Being able to see ever-changing wind conditions, rain, birds etc. is critical when offshore fishing and is all at the tip of your fingers on your MFD.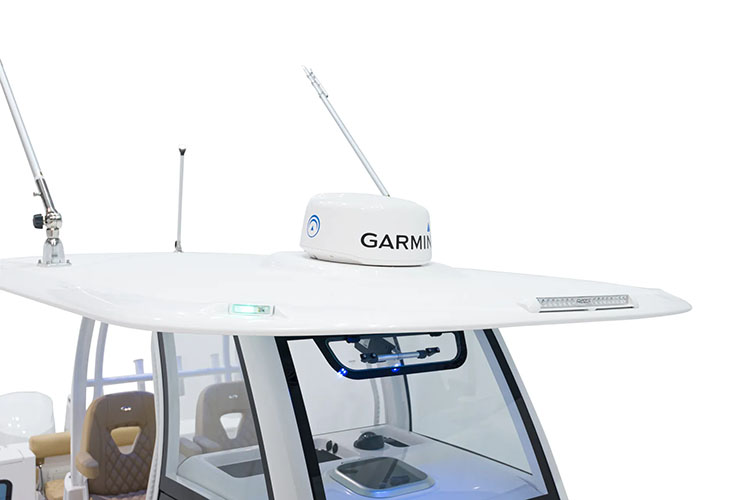 Lastly, a VHF is the final component incorporated in the SportLink® which allows you to reach other vessels as well as the coast guard to learn of any vital information while on the water. Having this device tied into the system gives you greater peace of mind when making long trips.
Now that you've gotten a feel for the SportLink® system and what it has to offer we hope choosing a Sportsman for your next boat has become that much easier.