This series is based around the construction process of a Sportsman Boat. In this episode we are headed to the water to do a little performance testing with our friends at Yamaha. We will also give you an inside look at our full on water quality control testing process, that we go through with all of our larger models.
We are out on the water today to show you what it takes to validate performance on one of our boats. We're going to start with the basics, though, so let's queue up the intro and let's see what's Behind the Glass.
When it comes to powering our boats, many factors need to be considered to achieve the desired performance. These considerations begin very early in the design process. As the hull is being developed, the design team determines what range of horsepower and how many engines the hull will need to accommodate. The most important variable between engine packages is the weight difference. These weight differences causes the center of gravity of the boat to shift forward or back, changing the running attitude of the boat. Careful planning and consideration must be taken to ensure that all of the packages will perform as designed. The design team will also calculate a theoretical engine height range for the transom and perform a weight study to validate these calculations. The exact engine height will be tested on the water later in the process. An important piece in the puzzle of performance that is not often talked about is the propeller, so let's break down the anatomy of a modern outboard prop. Modern outboard props are made from high-quality polished stainless steel and are designed to meet a wide range of conditions. Yamaha's prop selection is divided into different families; each one focused on a particular boat size and style. Most of the props that we use come from the saltwater series or reliance series by Yamaha testing and validation of engine performance is a continuous effort for us here at Sportsman. We run different models on a weekly basis for continued quality assurance. The Yamaha performance team also runs every boat model to generate the performance bulletins that you're used to seeing.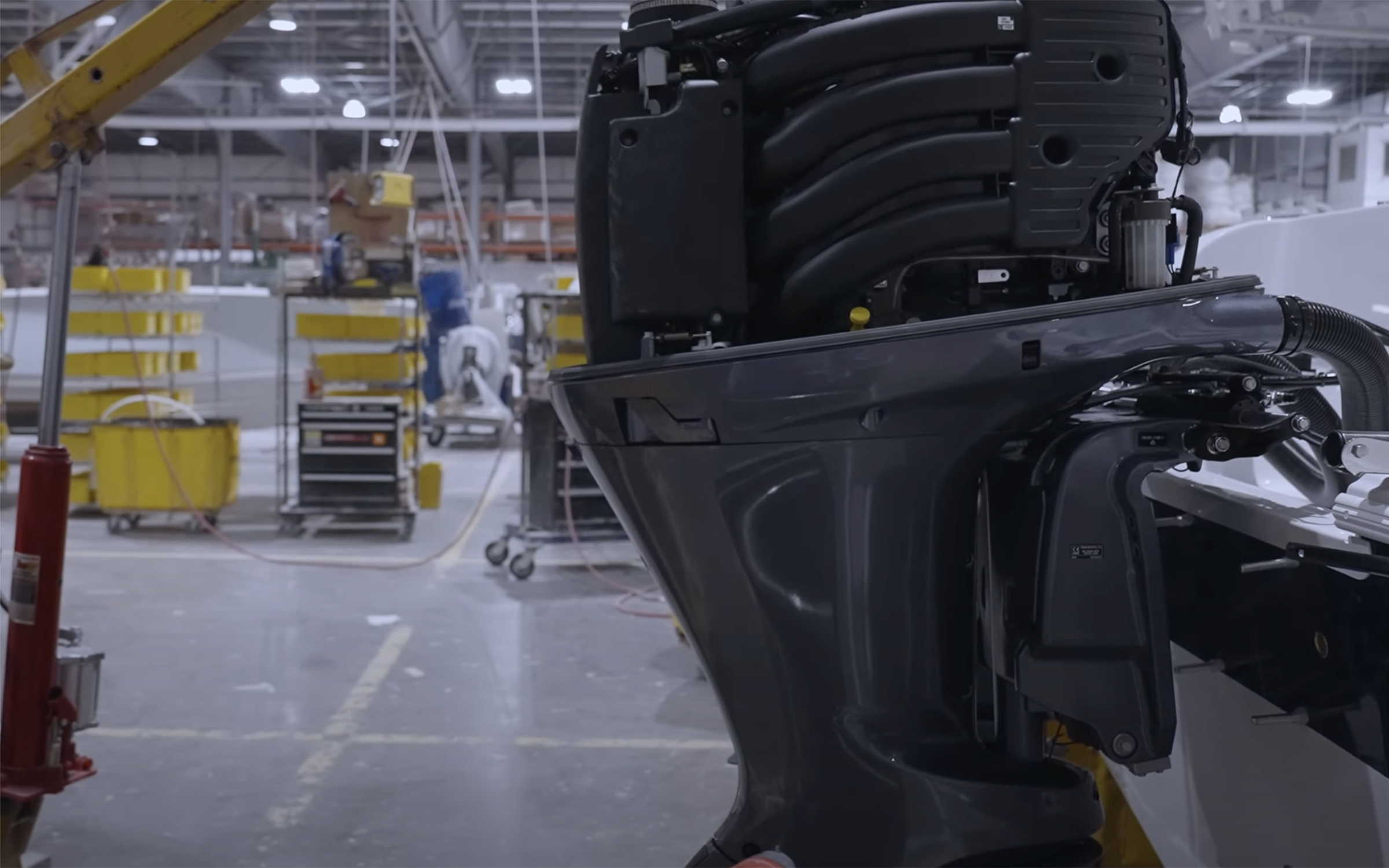 The testing and compiling of data for the performance bulletins are done by a Yamaha OEM application engineer. The goal is to record all of the data and make any adjustments needed to set benchmarks for that model. The adjustments will range from engine height to prop family and sizing. Our boats are designed to perform in many different conditions. The correct prop is key to meeting this performance. Each engine package offered will need to be tested individually, as each setup's requirements vary.
Similarly to choosing tires for your car, a car manufacturer will choose a tire setup for a vehicle based on its intended use, and the same goes for prop selection. Our boats will run through a battery of tests to choose the appropriate prop for hole-shot cruising speeds and best overall performance.
Let's dive into what testing looks like for the Yamaha performance team. To get started, the Yamaha engineer will take measurements of the initial setup established by the Sportsman design and engineering team; this is to ensure a good baseline. If the engines are too high, it may lead to poor hole shot performance as the prop struggles to bite. If they're too low, the increased drag will cause poor performance and lower speeds. The engineer will determine a good starting point prop based on the weight and size of the boat and hits the water for initial testing. Before they get started, they'll take note of the weight of the boat as a package. This will include things like fuel, number of people, number of batteries, as well as additional equipment such as a sea keeper that will also take note of temperature, wind direction, and speed weight plays an integral part in the performance results and will also give you a better idea on the conditions each boat was tested under for comparison for most tests the benchmark is two people and half a tank of fuel the test consists of running from point a to point b increasing 500 RPMs at a time and recording the speed gallons per hour and miles per gallon this will continue for the full rpm range of the engines.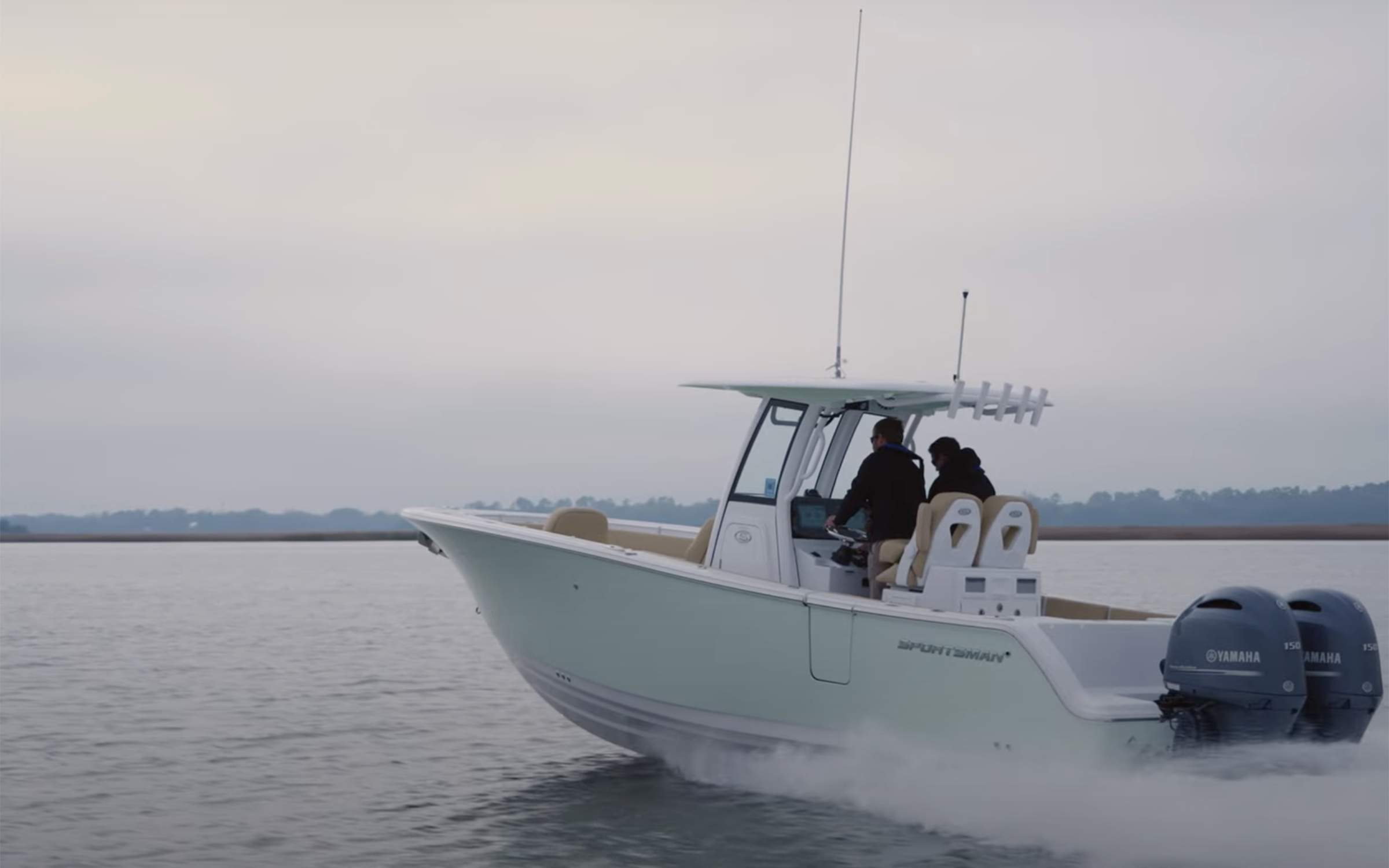 The test will be performed twice upwind and twice downwind. Each result will be averaged together to formulate the results. Next, it's time to figure out the time it takes to plane the boat. This is how quickly the boat gets up and out of the hole and is sitting on top of the water same as before. It will be performed multiple times, and an average is calculated.
Lastly is how quickly the boat accelerates from 0 to 30 miles per hour. Results are recorded and averaged together.
Once the tests are complete, the Yamaha engineer can determine if any changes need to be made if everything is performing as it should base on condition prop and engine height. Then the test concludes if a prop change needs to be made, they will pull the boat out of the water, change props, and continue testing again. If the engine height needs to be adjusted, the boat will be brought back to the plant, where we will make the necessary adjustments before going back to the water testing will continue until the teams have arrived at a configuration best suited for each model and engine package beyond the initial performance testing of a boat we have a full-on water testing regimen this includes water testing every single one of our larger models, and it's just another quality assurance step that we take.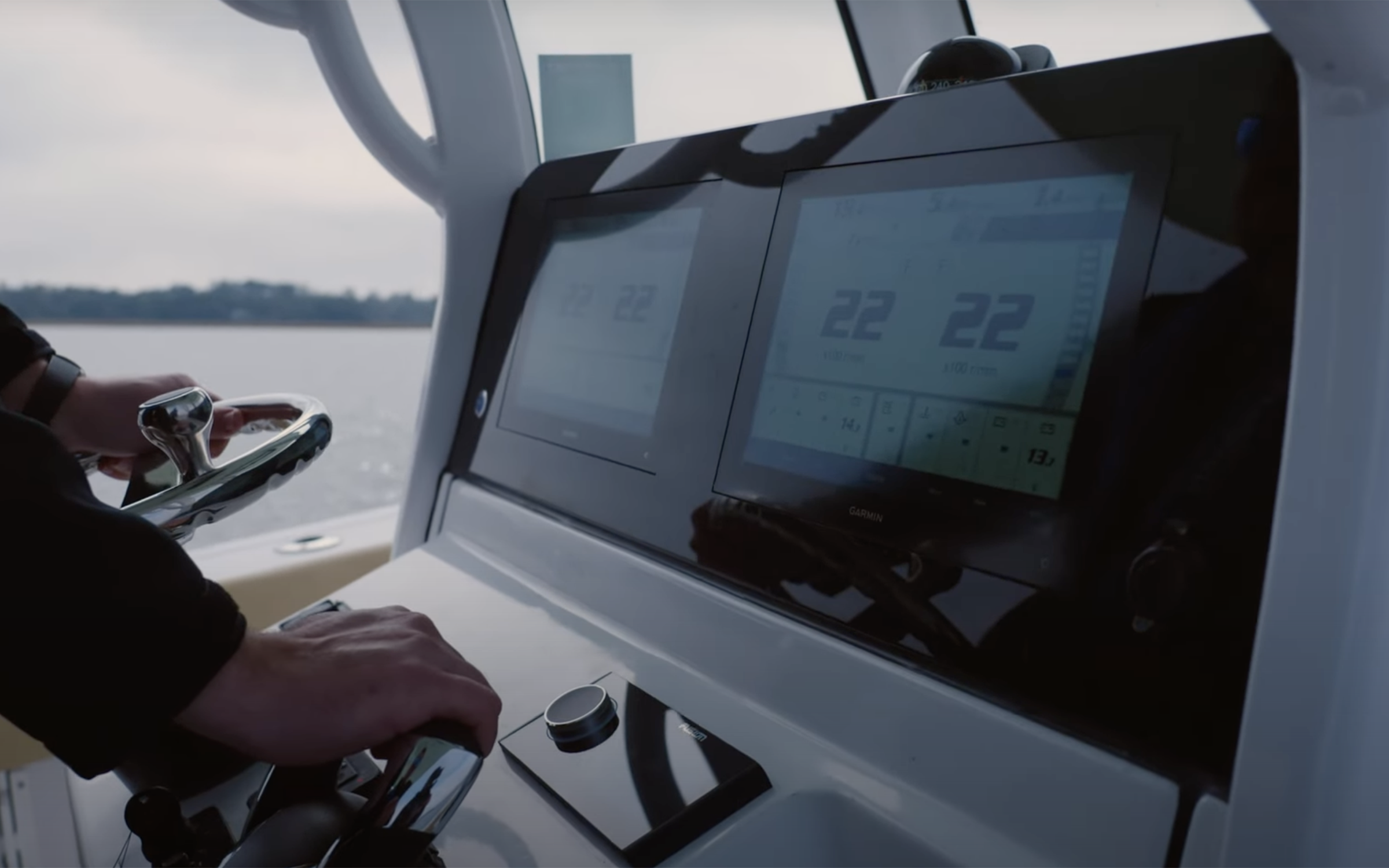 Daily, we have dedicated technicians taking boats to the water to test and validate completed boats. Taking the data provided from Yamaha's testing and performance bulletins, we set up each boat to their specifications to ensure that they are meeting the benchmark set by Yamaha. Next, our team will go through our own internal testing routine, checking for leaks performing functional tests completing cosmetic inspections, and lastly, setting up any optional equipment we set up options, such as joysticks and autopilots, that require the boat to be on the water for initial calibration.
Ensuring that your Sportsman performs as design is a priority and an ongoing effort across many departments. Before we close, we want to give a huge thank you to the Yamaha team for their help during this episode. The techniques shown in this episode are part of the sports tech advanced fabrication process. This process is part of our SportTech® Advanced Fabrication Process. This proprietary combination of processes and materials yields the best result each step of the way and has been thoroughly tested for durability, longevity, and finish. All Sportsman Boats features a 100% composite construction with zero wood, an NMMA certification, and a 10-year haul limited warranty.