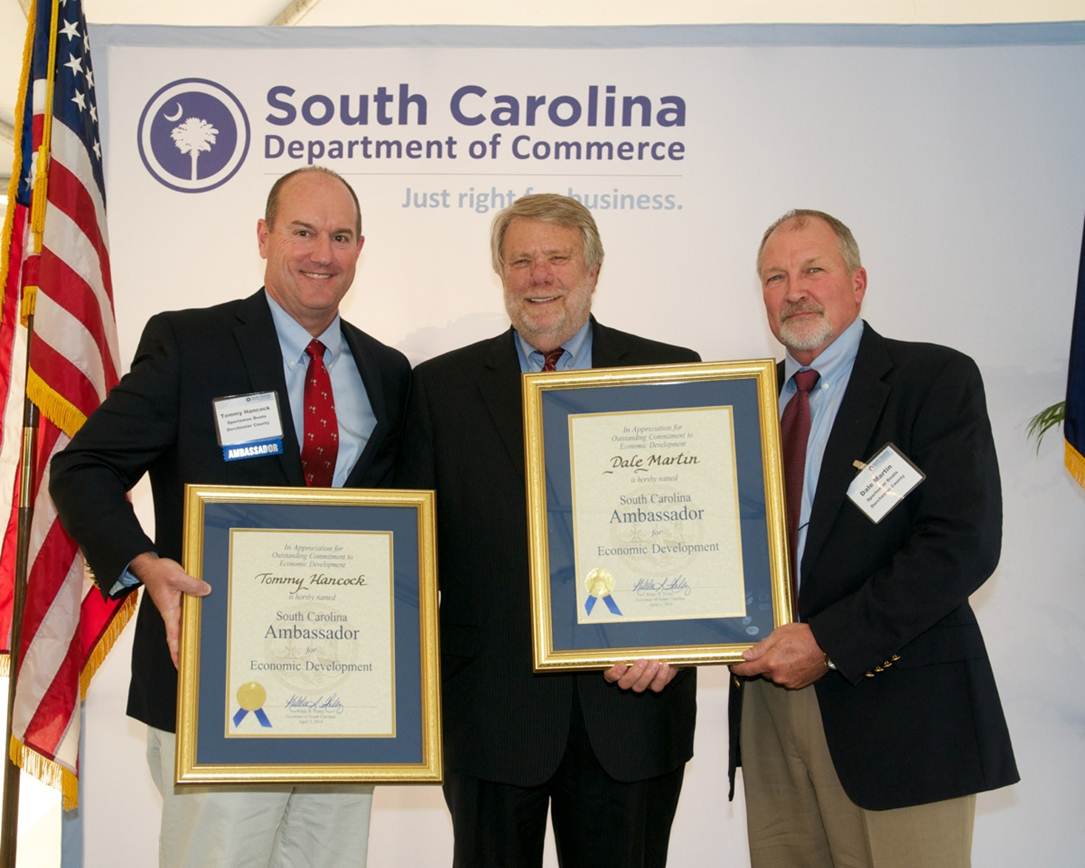 Sportsman Boats was named the 2014 Economic Ambassador for Dorchester County SC. Founders Tommy Hancock and Dale Martin received the recognition from SC Secretary of Commerce Bobby Hitt during a ceremony at the Governors Mansion in Columbia, SC.
Thanks to our dedicated employees, a growing network of amazing dealers and many passionate customers, Sportsman has grown from a small start-up to over 85 employees in a little over two years. We think we have only just begun!!
Read the full article here.